DIAGNOSIS OF DEEP VEIN THROMBOSIS IN THE LEG BY USING COLOUR CODED DUPLEX SONOGRAPHY
Abstract
Background: Deep Vein Thrombosis (DVT) is regarded rare. Asia. There is no documentation of the incidence ofDVT in Pakistan. Clinical diagnosis of Deep Vein Thrombosis is inaccurate. Venography is the most reliable methodof diagnosis, but it has several disadvantages. Many non- invasive diagnostic methods have therefore been developedin the past decade. Of these only duplex sonography has comparable accuracy. Methods: We studied 100 cases ofsuspected DVT by using colour coded duplex sonography. We report the results of a prospective study in patientswith suspected deep vein thrombosis evaluated by both colour coded Doppler sonography and venography.Conclusion: We conclude that colour coded duplex sonography is a highly accurate, simple, non-invasive method fordetecting femoropoplitical thrombosis. Additional venography is not necessary. its value in diagnosing isolated calfvein thrombosis remains to be established.
References
Chumnijarakij T, Poshyachinda V: Post-operative
thrombosis in Thai Women Lancet 1975. 1:1357-58.
Cheng KK, Lai ST. YU TJ et al: Post-operative deep
vein thrombosis in the Taiwanese Chinese population.
Am J Surg 1987:153:302-5
Nandi P. Wong KP, Wei Wl et al. Incidence of postoperative deep vein thrombosis in Hong Kong Chinese
Br 1 Surg 1980:67: 251-53.
Hirsh J, Hull RD Raskob GF Clinical features and
diagnosis of venous thrombosis. J Am Call Cardiol
,8: 114-27B.
Rabinov K, Paulin S. Roentgen diagnosis of venous •
rombosis in the leg. Arch Surg 1972: 104. 134-44.
Lensing AW A, Prandoni P, Brandies D. et al:
Detection of deep-vein thrombosis by real-time Bmode ultrasonography. N Engl J Med 1989; 320: 342-
Sandler DA. Mitchell JR A. How do we know who has
had deep vein thrombosis? Postgrad Med J 1989. 65 16-
Bettmann MA. Paulin S. Leg phlebography: the
incidence, nature and modification of undesirable side
effects Radiology 1977; 122: 101-4.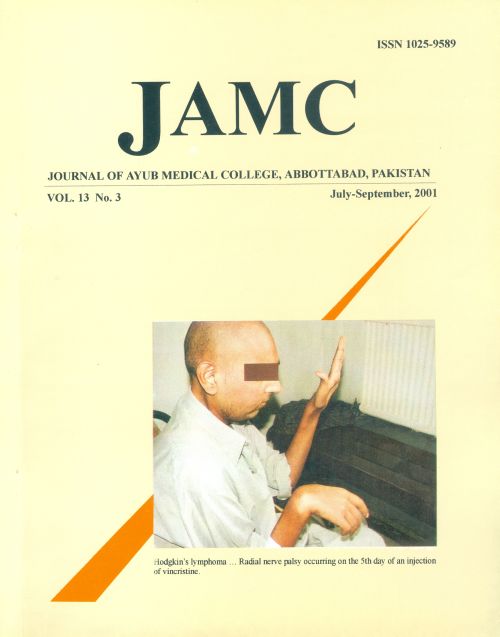 Downloads