SIGNIFICANCE AND COST EFFECTIVENESS OF PRE-OPERATIVE ROUTINE LABORATORY INVESTIGATIONS IN YOUNG HEALTHY PATIENTS UNDERGOING ELECTIVE EAR, NOSE & THROAT SURGERY
Abstract
Background: Pre-operative preparation is an important component of surgical workup. Adequateclinical assessment to determine fitness for anaesthesia and surgery and to outrule possibilities ofexisting disease or risk factors against the procedure would suffice in elective surgery on healthyyoung patients. Still routine investigations are carried out following a protocol, that does not offeradded benefit and is not cost effective. Method: We evaluated one hundred and fifty younghealthy patients planned for elective surgery, to compare adequate clinical assessment with resultsof routine investigations in such patients, in terms of significance and cost effectiveness. Results:Significant co-relation was demonstrated between clinical assessment and routine investigations.Only 03 abnormal results were reported following 600 laboratory investigations on 150 patients.Conclusion: Thorough clinical assessment is mandatory for successful outcome of surgery. Thereis significant co-relation with routine investigations in elective Ear, Nose & Throat (ENT) surgery.Investigations should be restricted to where indicated by clinical assessment. Such policy willsignificantly reduce the costs and workload, thereby improving quality of health care system.Key words: Pre-operative preparation; History; Physical examination; Routine investigations;Cost effective
References
Rauscher GE, Maneckshana B, Schwartz RA, Mekles T.
http://www.emedicine.com/derm/topic819.htm.Last Updated:
June 7, 2005.
Morales-Orozco C, Mata-Miranda Mdel P , Cárdenas-Lailson
LE. Cost/benefit of preoperative examinations for routine
elective surgery. Cir Cir 2005;73(1):25-30.
Marcello PW, Roberts PL."Routine" preoperative studies.
Which studies in which patients? Surg Clin North Am
;76(1):11-23.
Hoare TJ. Pre-operative haemoglobin estimation in paediatric
ENT surgery. J Laryngol Otol1993;107(12):1146-8.
Nigam A, Ahmed K, Drake-Lee AB.The value of
preoperative estimation of haemoglobin in children
undergoing tonsillectomy. Clin Otolaryngol Allied Sci
;15(6):549-51.
J Ayub Med Coll Abbottabad 2007; 19(2)
6
Roy WL, Lerman J, McIntyre BGIs preoperative
haemoglobin testing justified in children undergoing minor
elective surgery? Can J Anaesth 1991;38(6):700-3.
Eberl W, Wendt I, Schroeder HG. Preoperative coagulation
screening prior to adenoidectomy and tonsillectomy. Klin
Padiatr 2005;217(1):20-4
Lehmann C. The importance of the routine examination for
preoperative preparat ion. MMW Fortschr Med.
;148(45):30-2.
Alsumait BM , Alhumood SA, Ivanova T, Mores M , Edeia
M.A prospective evaluation of preoperative screening
laboratory tests in general surgery patients. Med Princ Pract
;11(1):42-5.
Haug RH, Reifeis RL.A prospective evaluation of the value
of preoperative laboratory testing for office anesthesia and
sedation.. J Oral Maxillofac Surg 1999;57(1):16-20;
discussion 21-2.
Johnson H Jr, Knee-Ioli S, Butler TA, Munoz E, Wise L. Are
routine preoperative laboratory screening tests necessary to
evaluate ambulatory surgical patients? Surgery 1988;104(4):
-45.
González Alvarez MI, Reig del Moral C, Herrera Martín M,
Cuadrado Bello PValue of routine preoperative tests in
children An Esp Pediatr 1985;23(1):26-30.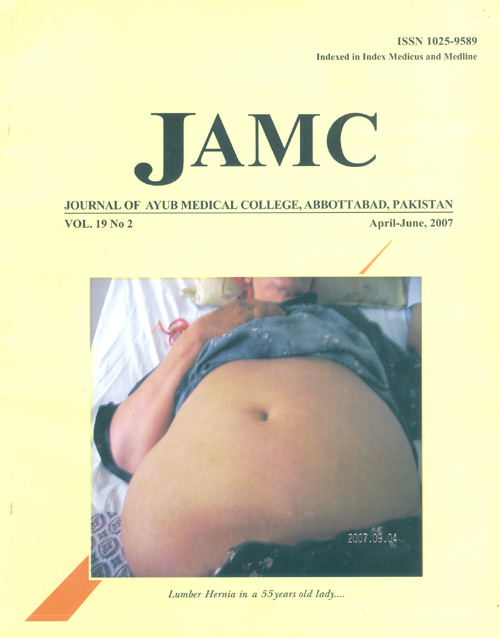 Downloads