MEASUREMENT OF SERUM T3, T4 AND TSH FOR THE DIAGNOSIS OF THYROID DYSFUNCTION BY EMPLOYING ELISA METHODOLOGY
Abstract
Thyroid hormone profile was determined by ELISA method in 593 clinically suspected patients of thyroiddisorders attending Bahawal Victoria Hospital Bahawalpur during 1988- 1995. 402 (67.7%) Patientsproved euthyroid, 110 (18.6%) hyperthyroid and 81 (13.7%)) hypothyroid. The results revealed measurablethyrometabolic disturbances and the measurement of total serum thyroxine using thyrotrophic hormone(TSH) were the most useful in vitro tests for assessing thyroid status.
References
Costo AJ. Interpreting thyroid tests. Am Fam Physician.
; 52: 2325-2330."
DeGroot LJ. Mechanism of thyroid hormone action. Adv.
Lxp Med. Biol. 991.299:1.
Alexander NM Thyroid function test. Clin Chem. 1984;
:827-28.
Editorial: Thyroid function test - progress and problems
Lancet 1983; 1:164-165.
Fattu JM. Patrick LA and Sutton W. Thyroid disorders.
Automatic diagnosis in consult I Comput. Biol Med. 1982;
: 285-293.
Weing MH and Robertson LA. Why we need better test
evaluation. Clin. Chem. 1982:28: 1272-1276
Surks I. Chopra 1.1. Mariash CN. Nicol off JT and Solomon
11 American thyroid Association guidelines for use of
laboratory tests in thyroid disorders. JAMA 1990; 263:
-1532
Bartalena L. Bagazzi L. Brogioni S. Burelli A. Scarcello G
and Martino L. Measurement of serum free hormone
concentrations: an essential tool for the diagnosis of thyroid
dysfunction Horm. Res 1996; 45: 142-147
LoPresti. IS. Laboratory tests for thyroid disorders.
Otolaryngnol Clin North Am. 1996; 29: 55-75.
Bauer DC and Brown AN. Sensitive thyrotropin and free
thyroxin testing in out patients. Are both necessary? Arch hit
Med. 1996; 156: 2333-2337
Chengz.ee M. Omar MS. Iqbal / and Malik R. Evaluation of
the thyroid disorders employing RIA methodology Pak .1
Med Res. 1995; 34: i 76-178."
Saeed M (valuation of thyroid function. The Professional.
:2: 123-130.
Spencer C'A. Takeuchi M and Kazarosyan M. Current status
and performance goals for serum thyrotropin (TSH) assays.
Clin Chem. 1996; 42: 140-145.
Lo Fresti.IS. Laboratory tests for thyroid disorders.
Otolaryngnol Clin. North. Am 1995-6; 29 555-575.
Galbwell G. kellet IIA. Gow SM el al. A new strategy for
thyroid function testing. Lancet 1985: I 1117-1119.
Wilke TJ. Free thyroid hormone index, thyroid
hormone/thyroxine binding globulin ratio, triiodothyronine
uptake and thyroxine binding globulin compared for
diagnostic value regarding thyroid function Clin Chem
29: 74-79.
Kaplan MM. Clinical and laboratory assessment of thyroid
abnormalities Med Clinics of North America 1985: 69
Symposium on thyroid disease.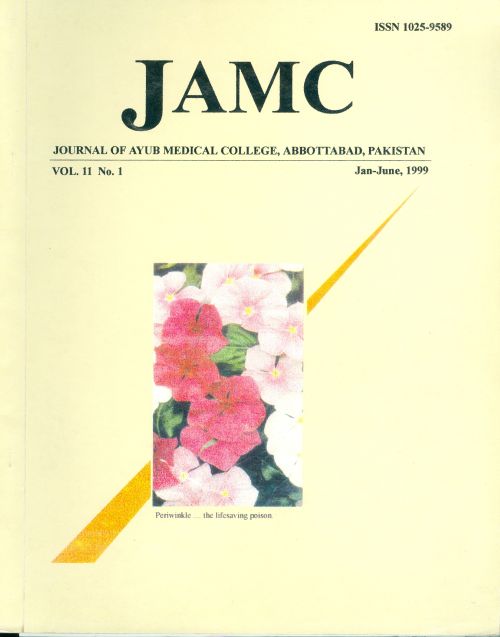 Downloads