GASTRIC DUPLICATION CYST: A RARE CONGENITAL ANOMALY CAUSING GASTRIC OUTLET OBSTRUCTION
Abstract
Gastrointestinal duplication cyst is a rare congenital anomaly with a reported incidence of 1 in 4500 live births. Any part of gastrointestinal tract from mouth to anus can be affected with this anomaly. Among gastrointestinal tract duplications, gastric duplication cyst is extremely rare (2-9%). We are presenting a case of the stomach duplication in a four (04) day old male child who presented in our Emergency Department with complaints of non-bilious, non-projectile vomiting and visible bulge in upper abdomen since birth. Workup showed enteric duplication cyst which was excised. Complete surgical resection is the treatment of choice in gastric duplication cyst.Keywords: gastrointestinal duplication; alimentary tract duplication; gastric outlet obstruction; Pakistan
References
Bhatti ZS, Anderson MA, Wasnik AP. Complete gastric duplication in an adult with associated anomalies. Clin Imaging 2016;40(2):244–6.
Balakrishnan K, Fonacier F, Sood S, Bamji N, Bostwick H, Stringel G. Foregut Duplication Cysts in Children. JSLS 2017;21(2):e2017.
Doepker MP, Ahmad SA. Gastric duplication cyst: a rare entity. J Surg Case Rep 2016;2016(5):rjw073.
Awan A, Tiruneh F, Iftikhar H, Samuel G, Awan A. A Gastric Duplication Cyst Initially Mimicking Staghorn Calculus. J Coll Physicians Surg Pak 2018;28(3):S26–7.
Kawaida H, Kimura A, Watanabe M, Akaike H, Hosomura N, Kawaguchi Y, et al. Successful laparoscopic partial gastrectomy and spleen-preserving distal pancreatectomy for gastric duplication cyst connecting with the pancreatic tail. Int J Surg Case Rep 2018;44:176–80.
Fernandez DC, Machicado J, Davogustto G. Gastrointestinal stromal tumor arising from a gastric duplication cyst. ACG Case Rep J 2016;3(3):175–7.
Gagne A, Sazonova O, Marceau S, Perigny M, Joubert P. A foregut duplication cyst of the stomach in association with a gastrointestinal stromal tumor and a leiomyoma: A case report. Case Rep Pathol 2016;2016:1537240.
Ren HX, Duan LQ, Wu XX, Zhao BH, Jin YY. Laparoscopic resection of gastric duplication cysts in newborns: a report of five cases. BMC Surg 2017;17(1):37.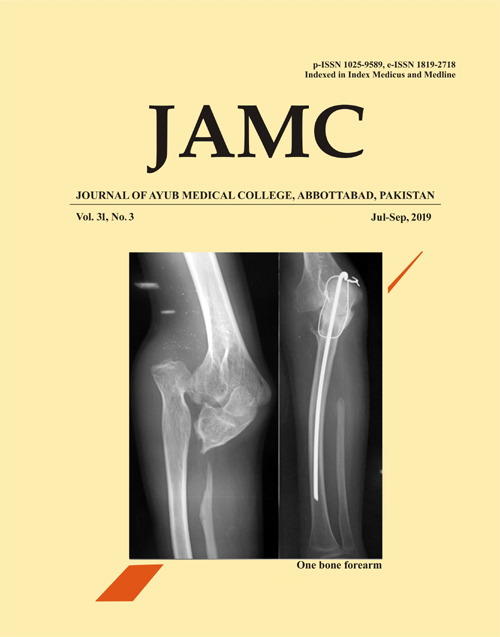 Downloads