BEHCET'S DISEASE PRESENTING WITH LIFE THREATENING MANIFESTATION OF CEREBRAL VENOUS THROMBOSIS
Abstract
Behcet's disease (BD) presents as uncommon inflammatory disorder involving multiple systems, identified by longstanding relapsing path. Its chief manifestations are oral and genital ulcers together with involvement of the eyes, skin and joints. Neurological and vascular complications are significant. We report a case of a twenty-four years old young male who presented with headache, fever, and vomiting along with decreased vision; and repeated oral and genital ulcers. Diagnosis of BD complicated with cerebral venous thrombosis (CVT) was made. He was treated with corticosteroids, immunosuppression therapy and colchicine along with anticoagulation therapy. He responded well to the given treatment. Cerebral venous thrombosis complications in with BD can lead to serious consequences. Early recognition and treatment may lessen poor outcomes.Keywords:  Behcet's disease; Life threatening manifestation; Cerebral venous thrombosis
References
Ishaq S, Saeed A, Jawad M. Regression of severe Behcet's eye disease with infliximab therapy; first two cases treated in Pakistan. J Pak Med Assoc 2012;62(11):1242–4.
Salvarani C, Pipitone N, Catanoso MG, Cimino L, Tumiati B, Macchioni P, et al. Epidemiology and clinical course of Behçet's disease in the Reggio Emilia area of Northern Italy: A seventeen‐year population‐based study. Arthritis Rheum 2007;57(1):171–8.
Sharma C, Kumawat B, Rana KR, Saini T. Neuro-Behcet's disease: A report of three clinically distinct cases from North-west India. Indian J Health Sci Biom Res 2018;11(1):89.
Yeo M, Lee HL, Cha M, Kim JS, Han HS, Lee SH, et al. Neuro-Behcet disease presenting as a solitary cerebellar hemorrhagic lesion: a case report and review of the literature. J Med Case Rep 2016;10(1):360.
Sakane T, Takeno M, Suzuki N, Inaba G. Behçet's disease. N Engl J Med 1999;341(17):1284–91.
Mignogna MD, Fedele S, Lo Russo L. International diagnostic criteria and delay of diagnosis in Behcet's disease. J Rheumatol 2000;27(11):2725.
Saadoun D, Wechsler B, Resche‐Rigon M, Trad S, Le Thi Huong D, Sbai A, et al. Cerebral venous thrombosis in Behçet's disease. Arthritis Rheum 2009;61(4):518–26.
Yazici H, Fresko I, Yurdakul S. Behçet's syndrome: disease manifestations, management, and advances in treatment. Nat Clin Pract Rheumatol 2007;3(3):148–55.
Bousser MG, Ferro JM. Cerebral venous thrombosis: an update. Lancet Neurol 2007;6(2):162–70.
Krumb E, Lefebvre C, Peeters A, Hermans C. Cerebral venous thrombosis revealing Behçet's disease in a Moroccan patient: A case report and literature review. SAGE Open Med Case Rep 2018;6:2050313X18767053.
Ferro JM, Bousser MG, Canhão P, Coutinho JM, Crassard I, Dentali F, et al. European Stroke Organization guideline for the diagnosis and treatment of cerebral venous thrombosis–endorsed by the European Academy of Neurology. Eur Stroke J 2017;2(3):195–221.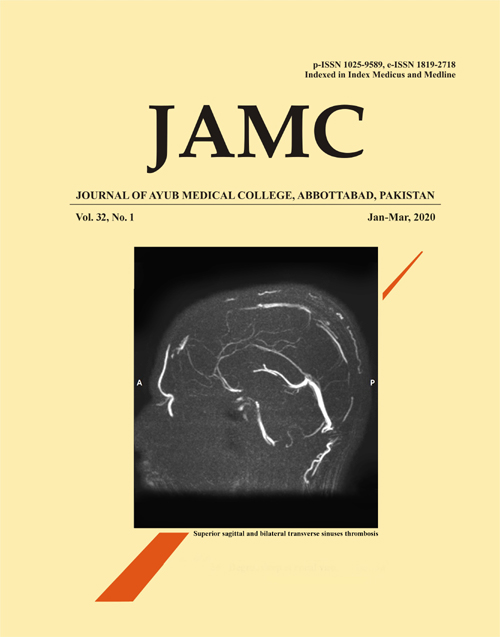 Downloads