HYPOTHYROIDISM IN HEPATITIS C PATIENTS ON PEGYLATED INTERFERON THERAPY
Abstract
Background: Chronic hepatitis has become a major health problem all over the world especially in the third world countries. The most common cause of chronic hepatitis in Pakistan is hepatitis C which can lead Toliver cirrhosis and hepatocellular carcinoma. In Pakistan Pegylated Interferon Alpha is still corner stone of therapy for chronic hepatitis C. One of the major side effect of this therapy is the development of thyroid dysfunction, i.e., hypothyroidism and hyperthyroidism. This study was done to assess the frequency of hypothyroidism in hepatitis C patients after three months of pegylated interferon therapy. Method: This study was conducted from 1st October 2013 to 31st march 2014 at outpatients department (OPD) of Gastroenterology and Hepatology, Lahore General Hospital Lahore. Descriptive case series study design was used. The sample of 200 patients was taken from the patients who visited OPD and fulfil the inclusion criteria of the study. Serum thyroid stimulating hormone level (TSH) was done before and after completion of three months therapy at centre for Nuclear Medicine (CENUM) laboratory, Mayo Hospital, Lahore by immune-radiometric assay (IRMA) and patients having TSH>4.0 mIU/L (normal range: 0.2–4.0 mIU/L) were considered hypothyroid. Results: The mean age of the patients was 36.29±8.5 years. One hundred and twenty-three (61.5%) were male and 77 (38.5%) were female. After 3 months of interferon therapy, 163 (81.5%) patients were euthyroid and 37(18.5%) patients were having thyroid dysfunction. There were total 29 (14.5%) hypothyroid patients; 8 (27.6%) were male and 21 (72.4%) female. Conclusion: It is concluded from this study that frequency of hypothyroidism in patients with chronic hepatitis C was 14.5% after treatment with pegylated interferon therapy for 3 months. Female patients were more prone to develop hypothyroidism as compared to male patients.Keywords: Hepatitis C Virus; hypothyroidism; pegylated interferon therapy 
References
Hoofnagle JH, di Bisceglie AM. The Treatment of Chronic Viral Hepatitis. N Engl J Med 1997;336(5):347–56.
Chen SL, Morgan TR. The natural history of hepatitis C virus (HCV) Infection. Int J Med Sci 2006;3(2):47–52.
Armstrong GL, Wasley A, Simard EP, McQuillan GM, Kuhnert WL, Alter MJ. The prevalence of hepatitis C virus infection in the United States,1999 through 2002. Ann Intern Med 2006;144(10):705–14.
Perz JF, Armstrong GL, Farrington LA, Hutin YJ, Bell BP. The contributions of hepatitis B virus and hepatitis C virus infections to cirrhosis and primary liver cancer worldwide. J Hepatol 2006;45(4):529–38.
Ali SA, Donahue RM, Qureshi H, Vermund SH. Hepatitis B and hepatitis C in Pakistan: prevalence and risk factors. Int J Infec Dis 2009;13(1):9–19.
Waheed Y, Shafi T, Safi SZ, Qadri I. Hepatitis C virus in Pakistan: a systematic review of prevalence, genotypes and risk factors. World J Gastroenterol 2009;15(45):5647–53.
Bosan A, Qureshi H, Bile KM, Ahmad I, Hafiz R. A review of hepatitis viral infections in Pakistan. J Pak Med Assoc 2010;60(12):1045–58.
Conjeevaram HS, Fried MW, Jeffers LJ, Terrault NA, Wiley-Lucas TE, Afdhal N, et al. Peg interferon and ribavirin treatment in African American and Caucasian American patients with chronic hepatitis C genotype 1. Gastroenterology 2006;131(2):470–7.
Sleijfer S, Bannink M, Van Gool AR, Kruit WH, Stoter G. Side effects of interferon-alpha therapy. Pham World Sci 2005;27(6):423–31.
Tomer Y, Blackard JT, Akeno N. Interferon alpha treatment and thyroid dysfunction. Endocrinol Metab Clin North Am 2007;36(4):1051–66.
Vezali E, Elefsiniotis I, Mihas C, Konstantinou E, Saroglou JG. Thyroid dysfunction in patients with chronic hepatitis C: virus- or therapy-related? J Gastroenterol Hepatol 2009;24(6):1024–9.
Yan Z, Fan K, Fan Y, Wang X, Mao Q, Deng G, et al. Thyroid Dysfunction in Chinese Patients with Chronic Hepatitis C Treated with Interferon Alpha: Incidence, Long-Term Outcomes and Predictive Factors. Hepat Mon 2012;12(9):e6390.
Bini EJ, Mehandru S. Incidence of thyroid dysfunction during interferon alpha 2b and ribavirin therapy in men with chronic hepatitis C. Arch Intern Med 2004;164(21):2371–6.
Ward DL, Bing-You RG. Autoimmune thyroid dysfunction induced by interferon-alpha treatment for chronic hepatitis C: screening and monitoring recommendations. Endocr Pract 2001;7(1):52–8.
Földes I, Dávid K, Horváth G, Osztrogonácz H, Jankovics K, Tolvaj G. Thyroid dysfunctions in patients with viral hepatitis treated with interferon-alpha. Orv Hetil 2004;145(23):1211–6.
Kee KM, Lee CM, Wang JH, Tung HD, Changchien CS, Lu SN, et al. Thyroid dysfunction in patients with chronic hepatitis C receiving a combined therapy of interferon and ribavirin: incidence, associated factors and prognosis. J Gastroenterol Hepatol 2006;21(1 Pt 2):319–26.
Nadeem A, Hussain MM, Aslam M, Hussain T. Interferon-Alpha Induced and Ribavirin Induced Thyroid Dysfunction in Patients with Chronic Hepatitis C. Hepat Mon 2010;10(2):132–40.
Farooqi JI, Farooqi RJ. Conventional interferon alfa-2b and ribavirin for 12 versus 24 weeks in HCV genotype 2 or 3. J Coll Physicians Surg Pak 2008;18(10):620–4.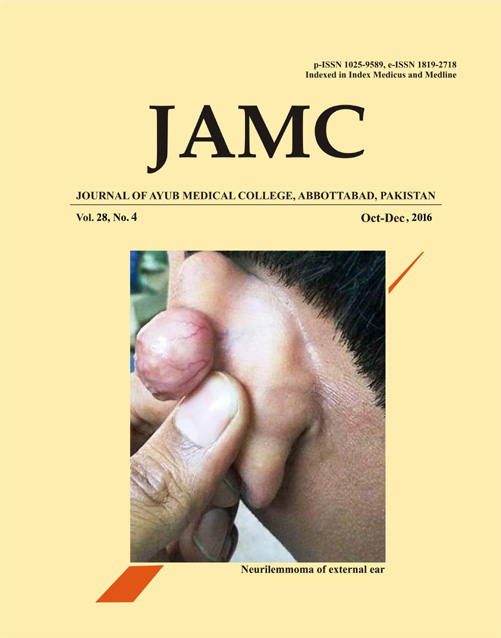 Downloads