RESPONSE AND TOLERABILITY OF SOFOSBUVIR PLUS DACLATASVIR IN ELDERLY PATIENTS WITH CHRONIC HEPATITIS-C
Abstract
Background: The approval of direct acting anti-viral drugs has expanded the treatment access to all patient populations including elderly patients, who were previously neglected. We evaluated the response & tolerability of sofosbuvir plus daclatasvir in old age patients > 60 year infected with HCV. Methods: In this prospective observational study, 100 patients were enrolled and were divided into two groups: aged 60–69 (group A) and aged 70 and older (group B). All the patients were given sofosbuvir plus daclatasvir. Sustained virologic response at 12 weeks was the primary endpoint. Response and tolerability of treatment were analysed and compared between these patient groups. Results: Hundred patients aged ≥60 years were treated with sofosbuvir plus daclatasvir. Sustained virologic response rate was 91% in group A (aged 60– 69 year) and 87.8% in group B (aged 70 year and older). No significant adverse effect was noted in both groups. No treatment discontinuation was encountered. Conclusions: Direct acting antiviral drug therapy is highly efficacious and safe for the treatment of HCV in older adults.Keywords: Chronic hepatitis C; Sofosbuvir; Daclatasvir; Cirrhosis; Sustained virological response; Elderly patients
References
Lam BP, Jeffers T, Younoszai Z, Fazel Y, Younossi ZM. The changing landscape of hepatitis C virus therapy: focus on interferon-free treatment. Therap Adv Gastroenterol 2015;8(5):298–312.
Beste LA, Leipertz SL, Green PK, Dominitz JA, Ross D, Ioannou GN. Trends in burden of cirrhosis and hepatocellular carcinoma by underlying liver disease in US veterans, 2001–2013. Gastroenterology 2015;149(6):1471–82.
Lozano R, Naghavi M, Foreman K, Lim S, Shibuya K, Aboyans V, et al. Global and regional mortality from 235 causes of death for 20 age groups in 1990 and 2010: a systematic analysis for the Global Burden of Disease Study 2010. Lancet 2012;380(9859):2095–128.
Armstrong GL, Alter MJ, McQuillan GM, Margolis HS. The past incidence of hepatitis C virus infection: implications for the future burden of chronic liver disease in the United States. Hepatology 2000;31(3):777–82.
Banerjee D, Reddy KR. safety and tolerability of direct‐acting anti‐viral agents in the new era of hepatitis C therapy. Aliment Pharmacol Ther 2016;43(6):674–96.
Sato I, Shimbo T, Kawasaki Y, Mizokami M, Masaki N. Efficacy and safety of interferon treatment in elderly patients with chronic hepatitis C in J apan: A retrospective study using the J apanese I nterferon D atabase. Hepatol Res 2015;45(8):829–36.
Pradat P, Voirin N, Tillmann HL, Chevallier M, Trépo C. Progression to cirrhosis in hepatitis C patients: an age‐dependent process. Liver Int 2007;27(3):335–9.
Maor Y, Malnick SD, Melzer E, Leshno M. Treatment of Chronic Hepatitis C in the Aged–Does It Impact Life Expectancy? A Decision Analysis. PloS One 2016;11(7):e0157832.
Morgan TR, Ghany MG, Kim HY, Snow KK, Shiffman ML, De Santo JL, et al. Outcome of sustained virological responders with histologically advanced chronic hepatitis C. Hepatology 2010;52(3):833–44.
Pawlotsky JM, Aghemo A, Back D, Dusheiko G, Forns X, Puoti M, et al. EASL recommendations on treatment of hepatitis C 2015. J hepatol 2015;63(1):199–236.
Lin ZH, Xin YN, Dong QJ, Wang Q, Jiang XJ, Zhan SH, et al. Performance of the aspartate aminotransferase-to-platelet ratio index for the staging of hepatitis C-related fibrosis: an updated meta-analysis. Hepatology 2011;53(11):726–36.
Honda T, Katano Y, Shimizu J, Ishizu Y, Doizaki M, Hayashi K, et al. Efficacy of peginterferon‐α‐2b plus ribavirin in patients aged 65 years and older with chronic hepatitis C. Liver Int 2010;30(4):527–37.
McQuaid T, Savini C, Seyedkazemi S. Sofosbuvir, a significant paradigm changes in HCV treatment. J Clin Transl Hepatol 2015;3(1):27–35.
Vermehren J, Peiffer KH, Welsch C, Grammatikos G, Welker MW, Weiler N, et al. The efficacy and safety of direct acting antiviral treatment and clinical significance of drug–drug interactions in elderly patients with chronic hepatitis C virus infection. Aliment Pharmacol Ther 2016;44(8):856–65.
Jhaveri MA, Manne V, Kowdley KV. Chronic Hepatitis C in Elderly Patients: Current Evidence with Direct-Acting Antivirals. Drugs Aging 2018;35(2):117–22.
Elbaz T, Abdo M, Omar H, Hassan EA, Zaghloul AM, Abdel‐Samiee M, et al. Efficacy and safety of sofosbuvir and daclatasvir with or without ribavirin in elderly patients with chronic hepatitis C virus infection. J Med Virol 2019;91(2):272–7.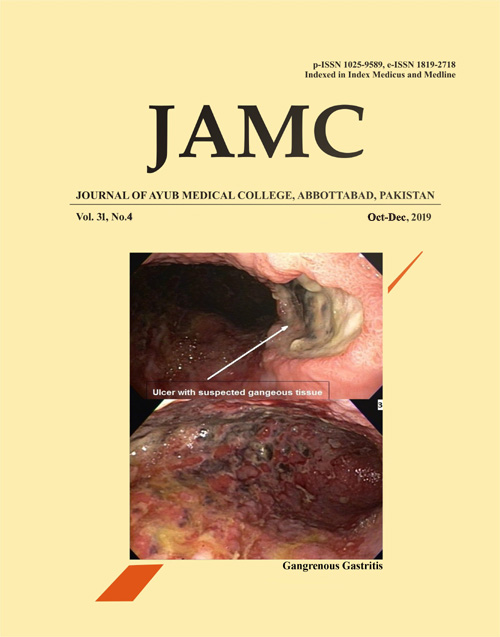 Downloads