ASSOCIATION OF CEREBROVASCULAR ACCIDENT WITH POLYCYTHEMIA VERA
Abstract
Polycythemia Vera is a rare myeloproliferative neoplasm usually having ischemic stroke/thrombotic episode as presenting complaint. The patient reported had history of Cerebrovascular accident (CVA) two years back but blood cell counts were normal that time with no Polycythaemia Vera.Keywords: Polycythemia Vera; Cerebrovascular accident; myeloproliferative neoplasm
References
Griesshammer M, Gisslinger H, Mesa R. Current and future treatment options for polycythemia Vera. Ann Hematol 2015;94(6):901–10.
Abdel-Rahman I, Murphy C. Recurrent ischaemic stroke unveils polycythaemia vera. BMJ Case Rep 2015;bcr2014207625.
Macovei L, Malanca M, Hărbieru M, Pavel D, Omete G, Nedelciuc I, et al. Acute myocardial infarction--a possible complication in polycythemia vera. Case report. 2006;110(2):319–21.
Adel G, Aoulia D, Amina Y, Aymen BA, Abdel-Hamid NM. Polycythemia Vera and Acute Coronary Syndromes: Pathogenesis, Risk Factors and Treatment. J Hematol Thromb 2013;1(107):2.
Marchioli R, Finazzi G, Specchia G, Cacciola R, Cavazzina R, Cilloni D, et al. Cardiovascular Events and Intensity of Treatment in Polycythemia Vera. N Engl J Med 2013;368(1):22–33.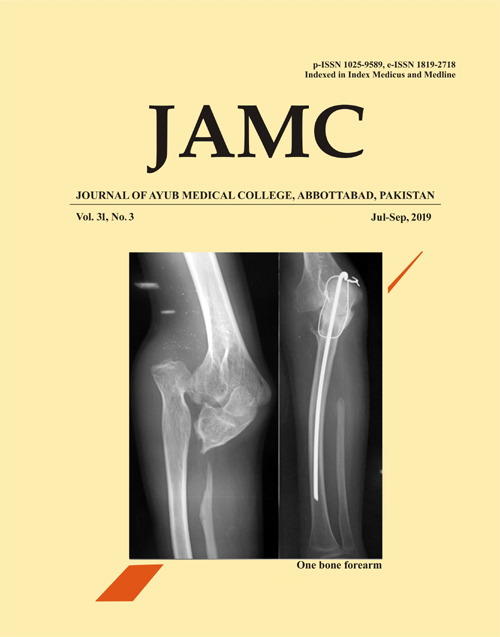 Downloads
Section
SHORT COMMUNICATION