CONGENITAL HYPOFIBRINOGENEMIA; AN UNEXPECTED CULPRIT OF BLINDNESS IN AN INFANT
Abstract
Background: Congenital hypofibrinogenemia is a rare haematological disorder in which the production of functional fibrinogen is impaired because of the inherited mutation. Hypofibrinogenemia affects the coagulation cascade leading to bleeding diathesis and one of its manifestations can be recurrent Vitreous haemorrhages, sometimes leading to irreversible loss of vision. Therefore, Hypofibrinogenemia must be included in the differential diagnosis of Vitreous haemorrhage, particularly in young children. We report a case of a four months old female infant who was brought by her mother to the unit since she was afraid that the child might be unable to see since she was not following things for the last one month. Her ophthalmologic examination revealed bilateral vitreous haemorrhages. Further workup for the cause of the bleeding confirmed the diagnosis of hypofibrinogenemia which was then managed accordingly.Keywords: Fibrinogen; Hypofibrinogenemia; Missense mutation
References
Mannucci, PM, Duga, S, Peyvandi, F. Recessively inherited coagulation disorders. Blood 2004;104(5):1243–52.
Fried, K, Kaufman, S. Congenital afibrinogenemia in 10 offsprings of uncle-niece marriages. Clin Genet 1980;17(3):223–7.
World Federation of Hemophilia. Report on the Annual Global. Survey 2010. [Internet]. [cited 2019 Jan]. Available from: https://www1.wfh.org/publication/files/pdf-1427.pdf
Lak M, Keihani M, Elahi F, Peyvandi F, Mannucci PM. Bleeding and thrombosis in 55 patients with inherited afibrinogenaemia. Br J Haematol 1999;107(1):204–2.
Leeners JV, Mossakowski J, Kayser S. Case report of congenital afibrinogenemia. Klin Pediatr 1995;207(1):34–5.
Demir MN, Acar MA, Aral YZ, Unlu N. Bilateral leukocoria in an infant with afibrinogenemia. Clin Ophthalmol 2008;2(2):469–73.
Pathengay A, Ambatipudi S, Mehta M. Spontaneous bilateral subhyaloid haemorrhage in congenital hypofibrinogenemia. Retin Cases Brief Rep 2011;5(2):160–2.
Marshman WE, Adams GGW, Ohri R. Bilateral vitreous haemorrhages in an infant with low fibrinogen levels. J Am Assoc Pediatr Ophthalmol Strab 1999;3(4):255–6.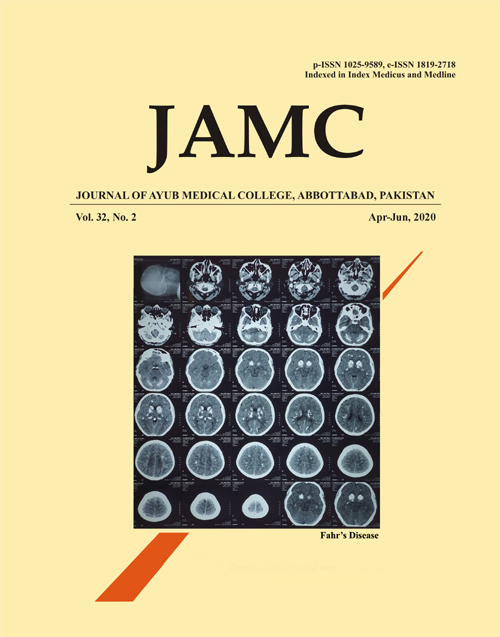 Downloads