NEW DELHI METALLO-BETA-LACTAMASE PRODUCING CARBAPENEM-RESISTANT GRAM-NEGATIVE BACILLI: MICROBIOLOGICAL AND GENOTYPIC ANALYSES AT A TERTIARY CARE HOSPITAL IN PAKISTAN
Abstract
Background: Metallo-beta-lactamases (MBL) catalyze the hydrolysis of beta-lactam antibiotics including carbapenems. A novel MBL subtype, New Delhi MBL (NDM), poses a serious public health problem. The aims of this study were to determine the frequency of NDM producers among the Carbapenem-resistant gram-negative bacilli (GNB) in hospitalized patients and carrying out the molecular analysis of the NDM genes as reliable data on this is not available in Pakistan. Methods: We carried out a cross-sectional study on prospectively collected clinical samples from 113 patients hospitalised at Shaikh Zayed Hospital Lahore, Pakistan. All the samples that were carbapenem-resistant on routine sensitivity testing were selected for this study. Various microbiological and genotypic analyses of the samples were performed. Results: The mean age of the patients was 47.8±20.8 years. About a quarter (25.7%) of the samples was from the urology ward and 43% were urine samples. Around two-third of the samples (n=74, 65.5%) tested positive for Non-Enterobacteriaceae GNB. Pseudomonas spp was the most common isolate among the Non-Enterobacteriaceae and E-coli amongst the Enterobacteriaceae. NDM gene was detected in 22 patients (19.5%). We did not find any association of the NDM gene with the demographic and clinical characteristics. Conclusion: NDM-positive GNB are present in our hospitalized patients, which is worrisome as these bacteria can disseminate globally and lead to an extensive and uncontrollable spread of pandemic clones for which efficient antibiotic therapy is currently not available. Systemic surveillance network and infection control strategies should be established to curtail dissemination of NDM-producing GNB in Pakistan.Keywords: Gram-Negative Bacteria; Extended Spectrum Beta Lactamase; New Delhi metallo-beta-lactamase; Carbapenem-Resistant Enterobacteriaceae; Health Care Associated Infections; Pakistan
References
CDC. Gram-negative Bacteria Infections in Healthcare Settings. [Internet]. Centre for disease control and prevention (CDC) 2011 [cited 201 Dec]. Available from: https://www.cdc.gov/hai/organisms/gram-negative-bacteria.html
Winn W, Allen S, Janda W, Koneman E, Procop G, Schreckenberger P, et al. Koneman's Color Atlas and Textbook of Diagnostic Microbiology. 6th Ed. Lippincott Williams and Wilkins, New York; 2006.
Tucker ME. CDC Warns About Carbapenem-Resistant Enterobacteriaceae [Internet]. Medscape Medical News 2013 [cited 2018 Dec]. Available from: http://www.medscape.com/viewarticle/780308
Centers for Disease Control and Prevention (CDC). Vital signs: carbapenem-resistant Enterobacteriaceae. MMWR Morb Mortal Wkly Rep 2013;62(9):165–70.
Marsik FJ, Nambiar S. Review of Carbapenemases and AmpC-beta Lactamases. Pediatr Infect Dis J 2011;30(12):1094–5.
Papp-Wallace KM, Endimiani A, Taracila MA, Bonomo RA. Carbapenems: past, present, and future. Antimicrob Agents Chemother 2011;55(11):4943–60.
Tamilselvi A, Mugesh G. Zinc and antibiotic resistance: metallo-beta-lactamases and their synthetic analogues. J BiolInorg Chem 2008;13(7):1039–53.
Quale J, Spelman D, Hooper D, Bloom A. Overview of carbapenemase producing gram-negative bacilli. [Internet]. UpToDate 2013 [cited 2018 Dec]. Available from: https://www.uptodate.com/contents/overview-of-carbapenemase-producing-gram-negative-bacilli
Nordmann P, Naas T, Poirel L. Global spread of carbapenemase producing Enterobacteriaceae. Emerg Infect Dis 2011;17(10):1791–8.
Hornsey M, Phee L, Wareham DW. A novel variant, NDM-5, of the New Delhi metallo-β-lactamase in a multidrug-resistant Escherichia coli ST648 isolate recovered from a patient in the United Kingdom. Antimicrob Agents Chemother 2011;55(12):5952–4.
Yong D, Toleman MA, Giske CG, Cho HS, Sundman K, Lee K, et al. Characterization of a new metallo-beta lactamase gene,bla (NDM-1), and a novel erythromycin esterase gene carried on a unique genetic structure in Klebsiella pneumonia sequence type 14 from India. Antimicrob Agents Chemother 2009;53(12):5046–54.
Johnson AP, Woodford N. Global spread of antibiotic resistance: the example of New Delhi metallo-β-lactamase (NDM)-mediated carbapenem resistance. J Med Microbiol 2013;62(Pt 4):499–513.
Nordmann P, Boulanger AE, Poirel L. NDM-4 Metallo-β-Lactamase with Increased Carbapenemase Activity from Escherichia coli. Antimicrob Agents Chemother 2012;56(4):2184–6.
Kaase M, Nordmann P, Wichelhaus TA, Gatermann SG, Bonnin RA, Poirel L. NDM-2 carbapenemase in Acinetobacter buannii from Egypt. J Antimicrob Chemother 2011;66(6):1260–2.
Göttig S, Hamprecht AG, Christ S, Kempf VA, Wichelhaus TA. Detection of NDM-7 in Germany, a new variant of the New Delhi metallo-β-lactamase with increased carbapenemase activity. J Antimicrob Chemother 2013;68(8):1737–40.
Poirel L, Dortet L, Bernabeu S, Nordmann P. Genetic Features of blaNDM-1-Positive Enterobacteriaceae. Antimicrob Agents Chemother 2011;55(11):5403–7.
Kumarasamy KK, Toleman MA, Walsh TR, Bagaria J, Butt F, Balakrishnan R, et al. Emergence of a new antibiotic resistance mechanism in India, Pakistan, and the UK: a molecular, biological, and epidemiological study. Lancet Infect Dis 2010;10(9):597–602.
Bush K, Fisher JF. Epidemiological expansion, Structural Studies, and Clinical Challenges of New β-Lactamases from Gram-Negative Bacteria. Ann Rev Microbiol 2011;65:455–78.
Day KM, Ali S, Mirza IA, Sidjabat HE, Silvey A, Lanyon CV, et al. Prevalence and molecular characterization of Enterobacteriaceae producing NDM-1 carbapenemase at a military hospital in Pakistan and evaluation of two chromogenic media. Diagn Microbiol Infect Dis 2013;75(2):187–91.
Nahid F, Khan AA, Rehman S, Zahra R. Prevalence of metallo-β-lactamase NDM-1-producing multi-drug resistant bacteria at two Pakistani hospitals and implications for public health. J Infect Public Health 2013;6(6):487–93.
Chen Y, Zhou Z, Jiang Y, Yu Y. Emergence of NDM-1-producing Acinetobacter baumannii in China. J Antimicrob Chemother 2011;66(6):1255–9.
Gaynes R, Edwards JR. Overview of Nosocomial Infections Caused by Gram-Negative Bacilli. Clin Infect Dis 2005;41(6):848–54.
Moellering RC Jr. NDM-1--A Cause for Worldwide Concern. N Engl J Med 2010;363(25):2377–9.
Deshpande P, Rodrigues C, Shetty A, Kapadia F, Hedge A, Soman R. New Delhi Metallo-b lactamase (NDM-1) in Enterobacteriaceae: Treatment options with Carbapenems Compromised. J Assoc Physicians India 2010;58:147–9.
Kaase M, Szabados F, Wassill L, Gatermann SG. Detection of Carbapenemases in Enterobacteriaceae by a Commercial Multiplex PCR. J Clin Microbiol 2012;50(9):3115–8.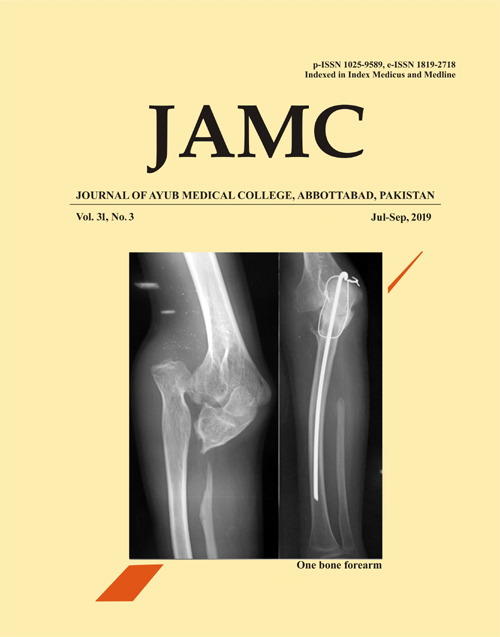 Downloads