COMPARISON OF EFFICACY OF TWO DIFFERENT DOSES OF FAMCICLOVIR IN THE PREVENTION AND TREATMENT OF POSTHERPETIC NEURALGIA
Abstract
Background: Herpes Zoster is a common dermatological ailment. Various treatment modalities are in use for prevention of Post Herpetic Neuralgia (PHN) which is the most common complication of herpes zoster. Our study aimed to compare the efficacy of famciclovir 250 mg versus 500 mg in this regard. Methods: The study was conducted at a tertiary care hospital recruiting subjects by using simple random sampling, group A patients received famciclovir 250 mg thrice daily for 1 week while group B patients were administered 500 mg. Follow ups were arranged at 2, 4 & 12 weeks. Efficacy was assessed by pain evaluation as per numeric rating scale and counting number of skin lesions. PHN was taken as persistent pain at 4 weeks follow up. All the statistical analysis was done using SPSS. Results: A total of 30 patients were included in the study with each group (A & B) containing 15 patients each. Both dosing groups were statistically consistent with each other in reducing pain at 2, 4 and 12 weeks follow up. Skin lesions were not observed after 2 weeks in either group. The median of difference of pain scores at 2 weeks was similar as at 4 weeks. Conclusion: Famciclovir 250 mg thrice daily for one week is equally effective as 500 mg in treating active herpes zoster and prevention of PHN. However, long term follow-up is required for assessing the true incidence of PHN.Keywords: Herpes Zoster; Famciclovir; Efficacy; Neuralgia; Postherpetic
References
Gialloreti LE, Merito M, Pezzotti P, Naldi L, Gatti A, Beillat M, et al. Epidemiology and economic burden of herpes zoster and post-herpetic neuralgia in Italy: a retrospective, population-based study. BMC Infect Dis 2010;10(1):230.
Gilden D, Cohrs RJ, Mahalingam R, Nagel MA. Neurological disease produced by varicella zoster virus reactivation without rash. Curr Top Microbiol Immunol 2010;342:243–53.
Bulilete O, Leiva A, Rullán M, Roca A, Llobera J, PHN Group. Efficacy of gabapentin for the prevention of postherpetic neuralgia in patients with acute herpes zoster: A double blind, randomized controlled trial. PloS One 2019;14(6):e0217335.
Engler D, Sibanda M, Motubatse HJ. Shingles. S Afr Pharm J 2017;84(6):60–4.
Mahamud A, Marin M, Nickell SP, Shoemaker T, Zhang JX, Bialek SR. Herpes Zoster-Related Deaths in the United States: Validity of death certificates and mortality rates, 1979-2007. Clin Infect Dis 2012;55(7):960–6.
Johnson RW, Bouhassira D, Kassianos G, Leplège A, Schmader KE, Weinke T. The impact of herpes zoster and post-herpetic neuralgia on quality-of-life. BMC Med 2010;8(1):37.
Fashner J, Bell AL. Herpes zoster and postherpetic neuralgia: prevention and management. Virus 2011;83(12):1432–7.
Gauthier A, Breuer J, Carrington D, Martin M, Remy V. Epidemiology and cost of herpes zoster and post-herpetic neuralgia in the United Kingdom. Epidemiol Infect 2009;137(1):38–47.
Schmidt SAJ, Rowbotham MC. Aggressive Noninvasive Treatment of Acute Herpes Zoster for the Prevention of Postherpetic Neuralgia. In: Herpes Zoster: Postherpetic Neuralgia and Other Complications: Springer, 2017; p.341–64.
Stoopler ET, Balasubramanlam R. Topical and systemic therapies for oral and perioral herpes simplex virus infections. J Calif Dent Assoc 2013;41(4):259–62.
McDonald EM, de Kock J, Ram FS. Antivirals for management of herpes zoster including ophthalmicus: a systematic review of high-quality randomized controlled trials. Antivir Ther 2012;17(2):255–64.
Sampathkumar P, Drage LA, Martin DP. Herpes zoster (shingles) and postherpetic neuralgia. Mayo Clin Proc 2009;84(3):274–80.
Gopal MG, Shannoma SK, Ramesh M, Nandini AS, Manjunath NC. A comparative study to evaluate the efficacy and safety of acyclovir and famciclovir in the management of herpes zoster. J Clin Diagn Res 2013;7(12):2904–7.
Gross G, Schöfer H, Wassilew S, Friese KE, Timm A, Guthoff R, et al. Herpes zoster guideline of the German Dermatology Society (DDG). J Clin Virol 2003;26(3):277–89.
Wassilew SW. Brivudin compared with famciclovir in the treatment of herpes zoster: effects in acute disease and chronic pain in immunocompetent patients. A randomized, double‐blind, multinational study. J Eur Acad Dermatol Venereol 2005;19(1):47–55.
Shafran SD, Tyring SK, Ashton R, Decroix J, Forszpaniak C, Wade A, et al. Once, twice, or three times daily famciclovir compared with aciclovir for the oral treatment of herpes zoster in immunocompetent adults: a randomized, multicenter, double-blind clinical trial. J Clin Virol 2004;29(4):248–53.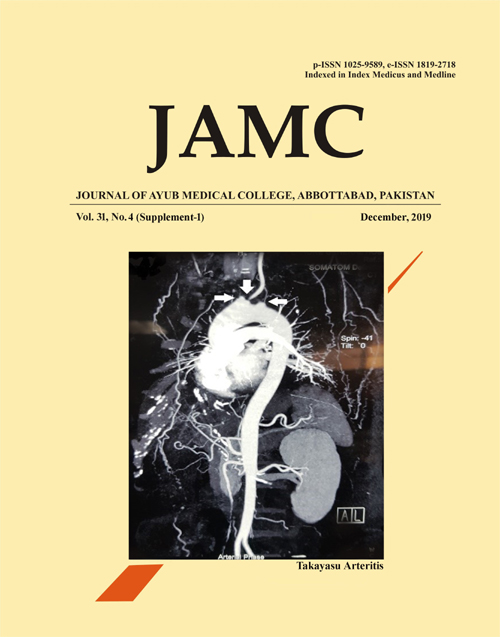 Downloads