VALIDITY OF GRAYSCALE ULTRASOUND AND RESISTIVE INDEX IN THE DETECTION OF NATURE OF OVARIAN NEOPLASMS BY TAKING HISTOPATHOLOGY AS A GOLD STANDARD
Abstract
Background: The utility of ultrasound has long been established in the diagnosis of benign and malignant ovarian neoplasms. Ultrasound is a safe and non-invasive imaging modality that has a high sensitivity and specificity. The objective was to determine the validity of grayscale ultrasound and resistive index in the detection of nature of ovarian neoplasms by taking histopathology as a gold standard. Methods: It was Cross-sectional study conducted in department of Radiology, Ayub Teaching Hospital Abbottabad from May 16 to November 30, 2014. Two-hundred-twenty-one female patients in whom an adnexal mass was noted on pelvic ultrasound were included in the study. Results: Out of these 221 patients, malignant ovarian masses were present in 50 (22.62%) patients on grayscale ultrasound. While a resistive index ≤0.6 was found in 56 (25.34%) patients. Over all the sensitivity of grayscale ultrasound was 95% and the specificity was 93.37%. Likewise, the sensitivity and specificity of resistive index were 95% and 90.06% respectively. Conclusion: This study showed the grayscale ultrasound is a sensitive imaging modality for differentiation of benign and malignant ovarian masses.Keywords: Adnexal masses; Ultrasound; Doppler; Resistive Index; Carcinoma; Ovary
References
Pérez-López FR, Chedraui P, Troyano-Luque JM. Peri- and postmenopausal incidental adnexal masses and the risk of sporadic ovarian malignancy: new insights and clinical management. Gynecol Endocrinol 2010;26(9):631–43.
Forstner R, Sala E, Kinkel K, Spencer JA. European Society of Urogenital Radiology. ESUR guidelines: ovarian cancer staging and follow-up. Eur Radiol 2010;20(12):2773–80.
Majeed H, Ramzan A, Imran F, Rehman M. Validity of resistive index for the diagnosis of malignant ovarian masses. J Pak Med Assoc 2011;61(11):1104–7.
Perren TJ, Swart AM, Pfisterer J, Ledermann JA, Pujade-Lauraine E, Kristensen G, et al. A phase 3 trial of bevacizumab in ovarian cancer. N Engl J Med 2011;365(26):2484–96.
Bast RC, Skates S, Lokshin A, Moore RG. Differential diagnosis of a pelvic mass: improved algorithms and novel biomarkers. Int J Gynecol Cancer 2012;22(Suppl 1):S5–8.
Aziz Z, Sana S, Saeed S, Akram M. Institution based tumor registry from Punjab: five year data based analysis. J Pak Med Assoc 2003;53(8):350–3.
Gupta N. Adnexal Masses in Perimenopausal Women: How Effective is Color Flow Mapping and Pulse Doppler Waveform Studies in detecting Malignancy Preoperatively? J South Asian Feder Menopause Soc 2013;1(1):27–33.
Shah D, Shah S, Parikh J, Bhatt C, Vaishnav K, Bala D. Doppler Ultrasound: A Good and Reliable Predictor of Ovarian Malignancy. J Obstet Gynaecol India 2013;63(3):186–9.
Fleischer AC, Lyshchik A, Fishman DA. Contrast-Enhanced Trans vaginal Sono graphy of Ovarian Masses: Potential Role in Early Diagnosis of Ovarian Cancer. In: Saba L, Acharya UR, Guerriero S, Suri JS, editors. Ovarian Neoplasm Imaging. Boston, MA: Springer US, 2013; p. 465–78.
Testa AC, Timmerman D, Van Holsbeke C, Zannoni GF, Fransis S, Moerman P, et al. Ovarian cancer arising in endo metrioid cysts: ultrasound findings. Ultrasound Obstet Gynecol 2011;38(1):99–106.
Brown DL, Doubilet PM, Miller FH, Frates MC, Laing FC, DiSalvo DN, et al. Benign and malignant ovarian masses: selection of the most discriminating gray-scale and Doppler sono graphic features. Radiology 1998;208(1):103–10.
Fleischer A, James A, Millis J, Julian C. Differential diagnosis of pelvic masses by gray scale sono graphy. Am J Roentgenol 1978;131(3):469–76.
Valentin L. Pattern recognition of pelvic masses by gray-scale ultrasound imaging: the contribution of Doppler ultrasound. Ultrasousnd Obstet Gynecol 1999;14(5):338–47.
Timmerman D, Testa AC, Bourne T, Ameye L, Jurkovic D, Van Hols beke C, et al. Simple ultrasound-based rules for the diagnosis of ovarian cancer. Ultrasound Obstet Gynecol 2008;31(6):681–90.
Smorgick N, Maymon R. Assessment of adnexal masses using ultrasound: a practical review. Int J Womens Health 2014;857–63.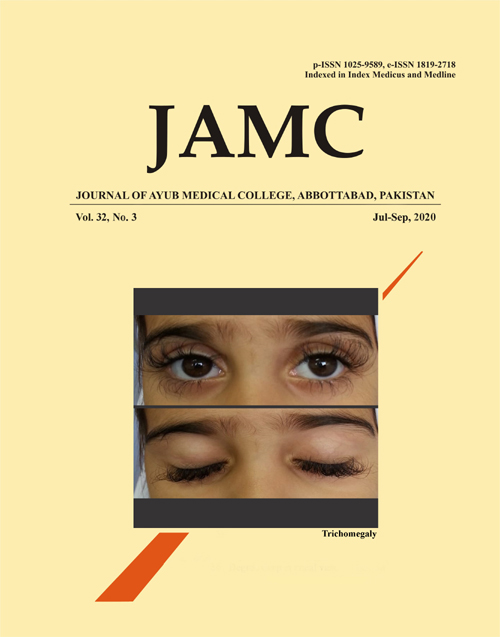 Downloads