RESPONDING TO THE COVID 19 PANDEMIC IN A RESOURCE CONSTRAINED COUNTRY: THE CASE OF PAKISTAN
Abstract
Background: Pakistan, like the rest of the world has not been spared by COVID-19, with the cases escalating nationwide. Being a developing country, Pakistan has had meagre resources and weak health systems to tackle the menace. We analysed the national response of Pakistan to the pandemic by critically analysing the interventions taken at community, health systems and multi-sectoral level and identifying the response gaps. The fragile health system of Pakistan performed fairly well according to its ability - the bed capacity was expanded, health professionals' capacity building strategies were adopted, telemedicine was put into practice, indigenous production of required personal protective equipment started, testing capacity was increased, and attempts were made to improve the surveillance mechanisms. However, the strategies adopted at the community level proved in-adequate. The severity of the disease was not communicated clearly to the public, religious leaders were not effectively on board, social distancing measures were not strictly followed specially during religious festivities, contact tracing was not extensively carried out specially in the rural areas - overall awareness of the community to COVID-19 remained low. The educational institutions were closed in time but the intermittent lockdown procedures and easing of transport restrictions led to community spread of the virus. Overall, Pakistan's performance has been acceptable, but community engagement and participation need to be improved.
References
Worldometer [Internet]. coronavirus cases 2020 [cited 2020 Aug 1]. Available from: https://www.worldometers.info/coronavirus/
World Population Review. Pakistan Population 2020. [internet]. [cited 2020 Aug 1]. Available from: https://worldpopulationreview.com/countries/pakistan-population/
National information technology board. Government of Pakistan. [internet]. [cited 2020 Aug 1]. Available from: http://covid.gov.pk/covid19
Nishtar S. Choked pipes: Reforming Pakistan's Mixed Health System. J Pak Med Assoc 2010;60(4):252–3.
Siddiqi S. Tackling the challenge of Covid-19 in Pakistan: Expecting wonders from a fragile health system [Internet]. DAWN.COM. 2020 [cited 2020 Aug 1]. Available from: https://www.dawn.com/news/1546850
COVID-19 Health Advisory Platform by Ministry of National Health Services Regulations and Coordination [Internet]. [cited 2020 Aug 1]. Available from: https://covid.gov.pk/stats/pakistan
Will Pakistan's Mass Surveillance Strategy Outlive the Pandemic? [Internet]. The Diplomat June 05, 2020. [cited 2020 Aug 1]. Available from: https://thediplomat.com/2020/06/will-pakistans-mass-surveillance-strategy-outlive-the-pandemic/
WHO. Health Workforce Requirements for Universal Health Coverage and the Sustainable Development Goals. (Human resources for Health observer, 17) Switzerland. 2016.
Pakistan Economic survey 2018-19 [Internet]. [cited 2020 Aug 1]. Available from: http://www.finance.gov.pk/survey/chapters_19/11-Health%20and%20Nutrition
Sindh hiring doctors for 6 months to combat corona [Internet]. The News Mar 22, 2020 [cited 2020 Aug 1]. Available from: https://www.thenews.com.pk/print/632622-sindh-hiring-doctors-for-6-months-to-combat-corona
Jamal S. COVID-19: 4,500 Pakistan healthcare workers to get training [Internet]. World Asia July 02, 2020 [cited 2020 Aug 1]. Available from: https://gulfnews.com/world/asia/pakistan/covid-19-4500-pakistan-healthcare-workers-to-get-training-1.72372016
COVID Tele-ICU. The Aga Khan University [Internet]. [cited 2020 Aug 1]. Available from: https://www.aku.edu/Pages/covid-icu.aspx
COVID-19 telehealth service now up & running. [Internet]. The News May 21, 2020. [cited 2020 Aug 1]. Available from: https://www.thenews.com.pk/print/661529-covid-19-telehealth-service-now-up-running
Warraich FA. First phase of 1,000-bed field hospital at Lahore's Expo Centre completed [Internet]. 24 Digital Mar 24, 2020 [cited 2020 Aug 1]. Available from: https://www.24newshd.tv/24-Mar-2020/first-phase-of-1-000-bed-field-hospital-at-lahore-s-expo-centre-completed
Coronavirus: Pakistan Army helps set up field hospital at Karachi's Expo Centre [Internet]. The News International. Mar 20, 2020 [cited 2020 Aug 1]. Available from: https://www.thenews.com.pk/latest/631969-coronavirus-pakistan-army-helps-set-up-field-hospital-at-karachis-expo-centre
10,000-bed field hospitals to be set up across Sindh. [Internet]. The Tribune Apr 17, 2020. [cited 2020 Aug 1]. Available form: https://tribune.com.pk/story/2200480/1-10000-bed-field-hospitals-set-across-sindh
Pakistan Railway Converts Train Cars Into COVID-19 Isolation Units. [Internet]. VOA News Mar, 31 2020. [cited 2020 Aug]. Available from: https://www.voanews.com/science-health/coronavirus-outbreak/pakistan-railway-converts-train-cars-covid-19-isolationunits
Jamal S. China sends tonnes of medical aid to Pakistan to fight COVID-19 | Pakistan – Gulf News [Internet]. [cited 2020 Aug]. Available from: https://gulfnews.com/world/asia/pakistan/china-sends-tonnes-of-medical-aid-to-pakistan-to-fight-covid-19-1.70663601
NIH Testing. National Institute of health Covid 19 laboratory capacity. [Internet]. [cited 2020 Aug]. Available from: https//www.nih.org.pk/wp-content/uploads/2020/07/10-July-2020-Current-Laboratory-Testing-Capacity-for-COVID
Pakistan-made virus testing kits soon — science chief | Arab News. [Internet]. [cited 2020 Aug 1]. Available from: https://www.arabnews.com/node/1689981/world
Pakistan's health system braces for COVID-19 peak [Internet]. [cited 2020 Augh1]. Available from: https://www.aa.com.tr/en/asia-pacific/pakistans-health-system-braces-for-covid-19-peak/1867396
Pakistan producing own ventilators as COVID-19 cases rise [Internet]. Aljazeera Jun 28, 2020 [cited 2020 Aug 1]. Available from: https://www.aljazeera.com/news/2020/6/28/pakistan-producing-own-ventilators-as-covid-19-cases-rise
Pakistan to begin producing COVID-19 drug remdesivir [Internet]. Arab News PK. 2020 [cited 2020 Aug 1]. Available from: https://www.arabnews.pk/node/1675111/pakistan
Sajid I. Pakistan mulls using dexamethasone on COVID-19 patients [Internet]. World Asia June 06, 2020 [cited 2020 Aug 1]. Available from: https://www.aa.com.tr/en/asia-pacific/pakistan-mulls-using-dexamethasone-on-covid-19-patients/1879967
Guidelines Use of Convalescent plasma in Covid 19 patients. [Internet]. Govt of Pakistan, Ministry of Health services regulation and coordination June 15, 2020. [cited 2020 Aug]. Available from: https://storage.covid.gov.pk/new_guidelines/15June2020_20200615_Guidelines_for_the_Convalescent-_plasma_therapy_1501.pdf
COVID-19: Pakistan authorities shut over 3,000 shops, markets for violating social distancing norms. [Internet]. The Turibune Jun 05, 2020 21[cited 2020 Aug 1]. Available from: https://www.tribuneindia.com/news/world/covid-19-pakistan-authorities-shut-over-3-000-shops-markets-for-violating-social-distancing-norms-95000
Guidelines for Wearing a Face Mask (with a mandatory section) [Internet]. [cited 2020 Aug 1]. Available from: https://covid.gov.pk/guidelines/pdf/20200506%20Guidelines%20for%20Wearing%20a%20Face%20Mask17-02_.pdf
Hygiene Kits for Covid-19 Response in Pakistan Asia Foundation. [Internet]. [cited 2020 Aug 1]. Available from: https://asiafoundation.org/2020/04/09/hygiene-kits-for-covid-19-response-in-pakistan/
Covid-19: Pakistan uses militant-tracking technology for contact tracing. [Internet]. The Indian Express. May 28, 2020. [cited 2020 Aug 1]. Available from: https://indianexpress.com/article/pakistan/pakistan-surveillance-technology-militants-coronavirus-6431271/
Worldometer. Pakistan, corona virus cases. [Internet]. [cited 2020 Aug 1]. Available from: https://www.worldometers.info/coronavirus/country/pakistan/
PIA suspends flight operations to China, Japan amid coronavirus outbreak [Internet]. The Express Tribune Feb 24, 2020. [cited 2020 Aug 1]. Available from: https://tribune.com.pk/story/2163105/pia-suspends-flight-operations-china-japan-amid-coronavirus-outbreak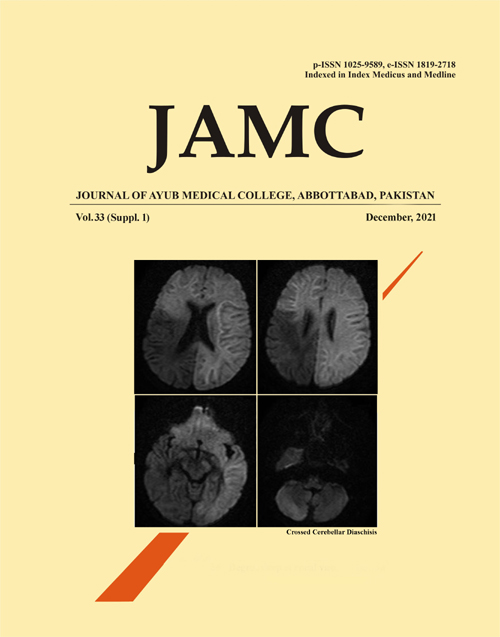 Downloads