A RARE CAUSE OF HIGH ASTIGMATISM IN PSEUDOPHAKIA
Abstract
We present a case of a 65-year-old Pakistani woman who underwent an uneventful standard left phacoemulsification with posterior chamber intra-ocular lens placement for a mature senile cataract. She was observed to develop post-operative astigmatism secondary to a tilted intra-ocular lens and required repeat surgical intervention to correct the malposition. Per-operatively, the lens was found to be defective with a fixed bend at the haptic-optic junction which necessitated the need for an intra-ocular lens exchange procedure that restored adequate vision. The study highlighted defects in the structural integrity of intra-ocular lenses as an important differential to consider in such cases, and established lens replacement as a successful intervention to improve visual outcome.
References
Nizami AA, Gulani AC. Cataract. In: StatPearls [Internet]. Treasure Island (FL): StatPearls Publishing; 2019 [cited 2020 Aug]. Available from: http://www.ncbi.nlm.nih.gov/books/NBK539699/
Sitompul R. Intraocular Lens Dislocation after Cataract Surgery in Tambolaka, Southwest Sumba, Indonesia: A Case Report. Case Rep Ophthalmol 2018;9(1):179–84.
Liu YC, Wilkins M, Kim T, Malyugin B, Mehta JS. Cataracts. Lancet 2017;390(10094):600–12.
Jadoon Z, Shah SP, Bourne R, Dineen B, Khan MA, Gilbert CE, et al. Cataract prevalence, cataract surgical coverage and barriers to uptake of cataract surgical services in Pakistan: the Pakistan National Blindness and Visual Impairment Survey. Br J Ophthalmol 2007;91(10):1269–73.
Oshika T, Sugita G, Miyata K, Tokunaga T, Samejima T, Okamoto C, et al. Influence of tilt and decentration of scleral-sutured intraocular lens on ocular higher-order wavefront aberration. Br J Ophthalmol 2007;91(2):185–8.
Obstbaum SA, To K. Posterior chamber intraocular lens dislocations and malpositions. Aust N Z J Ophthalmol 1989;17(3):265–71.
Dada T, Sethi HS, Aggarwal A. Tilt of single-piece hydrophobic intraocular lens due to folded haptic. J Cataract Refract Surg 2005;31(12):2429–30.
Kang H, Han KE, Kim T, Kim EK. Spontaneous fracture of an implanted posterior chamber polyimide intraocular lens haptic: a case report. Indian J Ophthalmol 2014;62(3):348–50.
Goodman DF, Stark WJ, Gottsch JD. Complications of cataract extraction with intraocular lens implantation. Ophthalmic Surg 1989;20(2):132–40.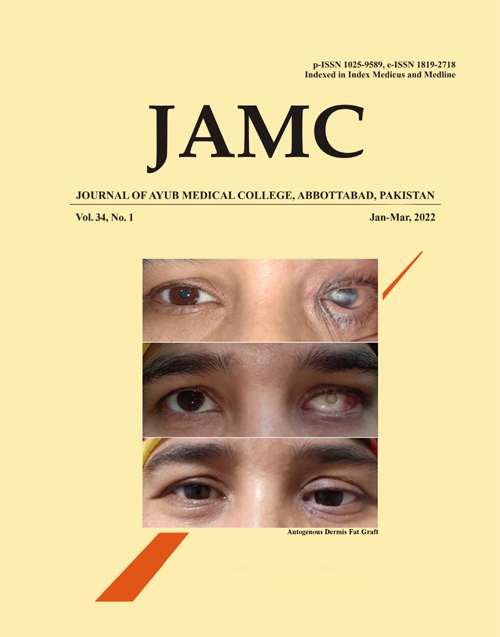 Downloads