EVALUATION OF DARN REPAIR FOR RECURRENCE RATE IN THE MANAGEMENT OF INDIRECT INGUINAL HERNIA
Abstract
Background: Management of Inguinal Hernia had long been remained an enigma & various methods had been employed for its management till date. Recent trend is towards the preferential use of mesh in open as well as Laparoscopic approaches where its advocates almost always undermine the role of raphys in the management of inguinal hernia but Darning repair despite all this critique is still a valid & viable option for the management of Indirect inguinal hernia. Methods: This descriptive study was designed & carried out at the surgical units of Ayub Teaching Hospital Abbottabad from February 01, 2016 to October 31, 2018. A total of 117 patients with indirect inguinal hernia (primary) were included in study, managed with Darn Repair & were later followed for 2 years for the evidence of recurrence. Results: None of the included patients (followed till last) whom underwent Darning Repair for Indirect Inguinal Hernia were found with the complication of recurrence till 02 years of follow-up although few patients were lost to follow-up for the whole duration 02 years and few others had suffered early complications like wound infection, seroma, haematoma formation, scrotal swelling or comparatively longer lasting post-operative pain. The Darn Repair was also found cost-effective as compared to Mesh repair. Conclusion: Darn Repair despite is a viable & effective option for Indirect Inguinal Hernia Repair (where its role indeed is prophylactic (NOT curative) against the future false recurrence), having no recurrence rate (as per our study results) like mesh repair (as per published literature) besides being reasonably cost-effective.
References
Nicks BA, Askew K. Hernias. [Internet]. Omaha, NE: eMedicine.com; 2010 Jan 25. [cited 2010 July 14]. Available from: http://emedicine.medscape.com/article/775630-overview
Junge K, Binnebosel M, Rosch R, Ottinger A, Stumpf M, Muhlenbruch G, et al. Influence of mesh materials on the integrity of the vas deferens following Lichtenstein hernioplasty: an experimental model. Hernia 2008;12(6):621–6.
Lichtenstein IL, Shulman AG, Amid PK, Montllor MM. The tension-free hernioplasty. Am J Surg 1989;157(2):188–93.
Matyja A, Kibil W, Pach R, Solecki R, Kulig J, Kamtoh G, et al. Assessment of inguinal hernia treatment results in patients operated on with mesh using Lichtenstein, PHS and Robbins-Rutkow techniques. Videosurgery Miniinvasive Tech 2010;5:27–34.
Moloney G. Darning in inguinal hernias. Ach Surg 1972;104(2):129–30.
Koukourou A, Lyon W, Rice J, Waltchow DA. Prospective randomized trial of polypropylene mesh with nylon darn in inguinal hernia repair. Br J Srug 2001;88(7):931–4.
Ciccolo A, Centorrino T, Rossitto M, Barbera A, Fonti MT, Buonamonte S. Inguinal Hernioplasty: Shouldice vs tension-free techniques. A personal experience. G Chir 2003;24(1-2):43–5.
Devlin HB. [Mangement of abdominal hernias] 1st ed, London: Butterworths, 1988; p.10–27.
Eker HH, Langeveld HR, Klitsie PJ, van't Riet M, Stassen LP, Weidema WF, et al. Randomized clinical trial of total extra peritoneal inguinal hernioplasty vs Lichtenstein repair: a long-term follow-up study. Arch Surg 2012;147(3):256–60.
Agbakwuru EA, Olabanji JK, Alatise OI, Katung IA, Onakpoya UU. Single versus two layer suturing for wound closure after inguinal hernia repair. Niger J Clin Pract 2009;12(2):162–4.
Olasehinde OO, Adisa AO, Agbakwuru EA, Etonyeaku AC, Kolawole OA, Mosanya AO. A 5-year review of darning technique of inguinal hernia repair. Niger J Surg 2015;21(1):52–5.
Olasehinde O, Lawal OO, Agbakwuru EA, Adisa AO, Alatise OI, Arowolo OA, et al. Comparing Lichtenstein with darning for inguinal hernia repair in an African population. Hernia 2016;20(5):667–74.
Khyrallh AAM. Lichtenstein procedure versus darn repair in primary inguinal hernia surgery. Al-Azhar Assiut Med J 2017;15(4):196–202.
Das AM, Nigam N, Das VM. A comparison of Moloney's Darn repair & Lichtenstein mesh Hernioplasty for open inguinal hernia repair. J Evol Med Dent Sci 2014;3(45):10992–9.
Memon GA, Shah SKA, Habib-ur-Rehman. An experience with mesh versus darn repair in inguinal hernias. Pak J Med Sci 2017;33(3):699–702.
Khan JA, Imaduddin S, Razzak R, Haider S, Zaman J. Darning versus mesh repair for inguinal hernia: when do patients return to normal physical activity? Pak J Surg 2015;31(3):173–8.
Al-Saiegh AM, Al-Saffar RS, Al-Khassaki HT. Tension-free Inguinal Hernia Repair comparing 'Mesh' with 'Darn' A prospective randomized clinical trial. Iraqi Postgrad Med J 2009;8(3):220–7.
Zeybek N, Tas H, Peker Y, Yildiz F, Akdeniz A, Tufan T. Comparison of modified Darn repair and Lichtenstein repair of primary inguinal hernias. J Surg Res 2008;146(2):225–9.
Shillcutt SD, Clarke MG, Kingsnorth AN. Cost-effectiveness of groin hernia surgery in the western region of Ghana. Arch Surg 2010;145(10):954–61.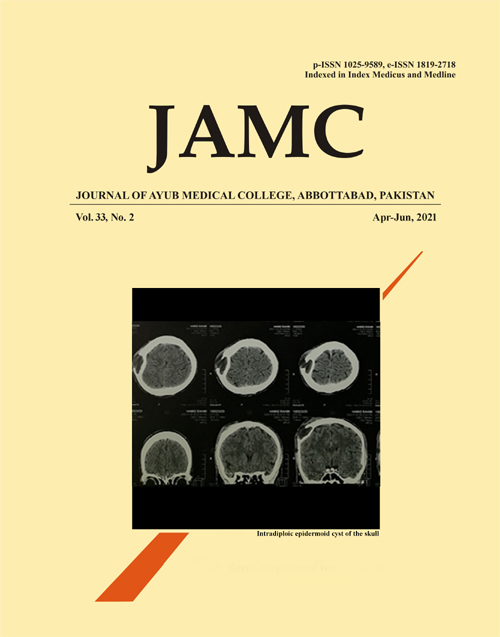 Downloads