DIFFERENT SHAPES OF MEGAKARYOCYTES IN ESSENTIAL THROMBOCYTHEMIA
Keywords:
Thrombocytopenia, peripheral smear, megakaryocytes
Abstract
Essential thrombocytopenia is the myeloproliferative neoplasm associated with the JAK2/CALR/MPL mutation. It is characterized by an increase in thrombocytes and abnormal megakaryocytes. WHO established the diagnostic criteria for diagnosing the myeloproliferative disorder, which is the combination of molecular, clinical, and histological findings. The appearance of megakaryocytes on bone marrow biopsy is the distinguishing feature to identify myeloproliferative neoplasm, and this short review would like to emphasize the presentation of megakaryocytes in bone marrow biopsy.
References
Ghai S, Rai S. Megakaryocytic morphology in Janus kinase 2 V617F positive myeloproliferative neoplasm. South Asian J Cancer 2017;6(2):75–8.
Barbui T, Thiele J, Vannucchi AM, Tefferi A. Rationale for revision and proposed changes of the WHO diagnostic criteria for polycythemia vera, essential thrombocythemia and primary myelofibrosis. Blood Cancer J 2015;5(8):e337.
Ashorobi D, Gohari P. Essential Thrombocytosis. In: StatPearls [Internet]. Treasure Island (FL): StatPearls Publishing; 2020 [cited 2020 Dec 23]. Available from: http://www.ncbi.nlm.nih.gov/books/NBK539709/
Tefferi A, Vannucchi AM, Barbui T. Essential thrombocythemia treatment algorithm 2018. Blood Cancer J 2018;8(1):2.
Naeim F, Nagesh Rao P, Song SX, Phan RT. Chapter 12 - Myeloproliferative Neoplasms Associated with JAK2, MPL, and CALR Mutations. In: Naeim F, Nagesh Rao P, Song SX, Phan RT, editors. Atlas of Hematopathology (Second Edition) [Internet]. Academic Press; 2018 [cited 2020 Dec 23]. p.217–38. Available from: http://www.sciencedirect.com/science/article/pii/B9780128098431000127
Barbui T, Thiele J, Gisslinger H, Kvasnicka HM, Vannucchi AM, Guglielmelli P, et al. The 2016 WHO classification and diagnostic criteria for myeloproliferative neoplasms: document summary and in-depth discussion. Blood Cancer J 2018;8(2):15.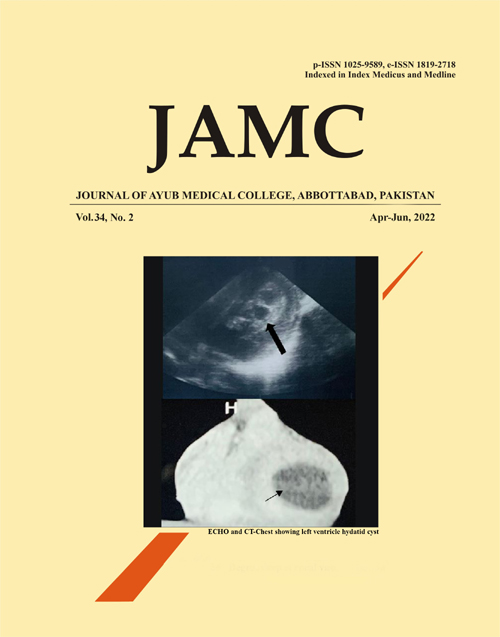 Downloads
Section
SHORT COMMUNICATION