HOW TO TEACH 'LISTENING FOR LEARNING' IN A CLINICAL CONTEXT?
Keywords:
Empathy, Physicians, Students, Education, Dental, Communication
Abstract
Active listening skills are an important factor in communication skill set. And for budding doctors they need to be incorporated in the undergraduate medical programs. Studies have shown that patients, prefer the doctors who can listen to them instead of just looking at their signs and symptoms. Listening is related to empathy when strictly talking from patient's perspective. Having better listening skills can also lead to less prescription errors and help the doctor to identify some missing points from the history that can help in the diagnosis. Listening skills can be taught in different ways. Role plays are a safe way to teach them however, while teaching them in a clinical setting, we need to approach it in a different way like bedside teaching, Chairside Dental OPD etc. 
References
GÖNÜLAL T. Improving Listening Skills with Extensive Listening Using Podcasts and Vodcasts. Int J Contemp Educ Res 2020;7(1):311–20.
Robertson K. Active listening: more than just paying attention. Aust Fam Physician 2005;34(12):1053–5.
The University of Adelaide. Active listening: Writing centre learning guide. 2014;1–4. [Internet]. [cited 2021 Jan 21]. Available from: www.adelaide.edu.au/writingcentre/
Jones SM. Supportive listening. Int J List 2011;25(1–2):85–103.
Canpolat M, Kuzu S, Yildirim B, Canpolat S. Active Listening Strategies of Academically Successful University Students. Eurasian J Educ Res 2015;15(60):163–80.
McFarland K, Rhoades D, Roberts E, Eleazer P. Teaching communication and listening skills to medical students using life review with older adults. Gerontol Geriatr Educ 2006;27(1):81–94.
Biglu M, Nateqv F, Ghojazadeh M, Asgharzadeh A. Communication Skills of Physicians and Patients' Satisfaction. Mater Sociomed 2017;29(3):192–5.
Delbene R. Listening to "How the Patient Presents Herself": A Case Study of a Doctor–Patient Interaction in an Emergency Room. J Educ Train Stud 2015;3(2):1–8.
Pollak KI, Alexander SC, Tulsky JA, Lyna P, Coffman CJ, Dolor RJ, et al. Physician Empathy and Listening: Associations with Patient Satisfaction and Autonomy. J Am Board Fam Med 2011;24(6):665–72.
Ramani S. Twelve tips to improve bedside teaching. Med Teach 2003;25(2):112–5.
Shah H. Perceptions of Medical Students about Various Teaching and Learning Method. J Islam Med Dent Coll 2016;2016(5):198–200.
Qureshi Z, Maxwell S. Has bedside teaching had its day? Adv Heal Sci Educ 2012;17(2):301–4.
Sarwar S, Aleem A, Nadeem MA. Bed side teaching: Student's perception and its correlation with academic performance. Pak J Med Sci 2020;36(6):1–6.
Garout M, Nuqali A, Alhazmi A, Almoallim H. Bedside teaching: An underutilized tool in medical education. Int J Med Educ 2016;7:261–2.
Khoo EJ, Chua SH, Kutzsche S. Applying educational theories into planning a psychomotor learning activity: an undergraduate neonatal resuscitation programme experience. Arch Argent Pediatr 2019;117(2):e181–7.
Keifenheim KE, Teufel M, Ip J, Speiser N, Leehr EJ, Zipfel S, et al. Teaching history taking to medical students: A systematic review. BMC Med Educ 2015;15(1):159.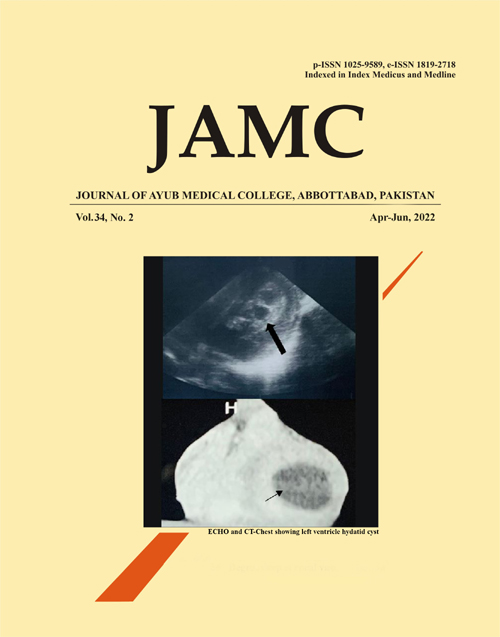 Downloads
Section
SHORT COMMUNICATION