THE COMPARISON OF EFFICACY BETWEEN LOSARTAN AND DILTIAZEM AS ANTIPROTEINURIC AGENT IN NON-DIABETIC RENAL DISEASES
Abstract
Background:  Multiple   options   have   been   tried   to   counter   the proteinuria   secondary   to   renal   diseases. Clinicians and researchers are trying to find the best option for this purpose. Objective: To compare efficacy of Losartan and Diltiazem in management of proteinuria in non-diabetic renal diseases at a tertiary care hospital of Pakistan. It was a Quasi-experimental study, conducted at the Department of nephrology Pak Emirates Military Hospital Rawalpindi. Five months, November 2020 to March 2021. Methods:  A total of 122 patients of non-diabetic renal diseases with significant proteinuria were included in the study. They were randomly divided into two groups via lottery method. Group I received losartan while group II received Diltiazem in standard dose for three months. After three months they underwent 24 hours' urinary protein levels and divided into complete, partial and non-responders to treatment. Age, gender, duration of illness and type of antiproteinuric treatment was correlated with response to treatment among the study population. Results:  Out of 122 patients, 80 (65.6%) were males while 42 (34.4%) were females. Membranous nephropathy 20 (16.4%) was the commonest non-diabetic renal disease seen in our study participants. Thirty (24.5%) had complete remission after three months of treatment, 60 (49.2%) had partial response while 32 (26.3%) had no response to treatment. Chi-square test revealed that use of losartan had statistically significant relationship (p-value<0.001) with good response among the study participants.  CONCLUSION: Membranous nephropathy leading to proteinuria was the commonest non-diabetic renal disease encountered in our setup. Around 2/3rd of our patients showed either complete or partial response to treatment and Losartan was superior to Diltiazem in achieving response in our study participants.
References
Fraser SD, Blakeman T. Chronic kidney disease: identification and management in primary care. Pragmat Obs Res 2016;7:21–32.
O'Callaghan-Gordo C, Shivashankar R, Anand S, Ghosh S, Glaser J, Gupta R, et al. Prevalence of and risk factors for chronic kidney disease of unknown aetiology in India: secondary data analysis of three population-based cross-sectional studies. BMJ Open 2019;9(3):e023353.
Ruwanpathirana T, Senanayake S, Gunawardana N, Munasinghe A, Ginige S, Gamage D, et al. Prevalence and risk factors for impaired kidney function in the district of Anuradhapura, Sri Lanka: a cross-sectional population-representative survey in those at risk of chronic kidney disease of unknown aetiology. BMC Public Health 2019;19(1):763.
Grill AK, Brimble S. Approach to the detection and management of chronic kidney disease: What primary care providers need to know. Can Fam Physician 2018;64(10):728–35.
Aoun M, Karam R, Sleilaty G, Antoun L, Ammar W. Iron deficiency across chronic kidney disease stages: Is there a reverse gender pattern? PLoS One 2018;13(1):e0191541.
Haider MZ, Aslam A. Proteinuria. In: StatPearls [Internet]. Treasure Island (FL): StatPearls Publishing; 2021 [cited 2021 Jan]. Available from: http://www.ncbi.nlm.nih.gov/books/NBK564390/
Praga M, Andrade CF, Luño J, Arias M, Poveda R, Mora J, et al. Antiproteinuric efficacy of losartan in comparison with amlodipine in non-diabetic proteinuric renal diseases: a double-blind, randomized clinical trial. Nephrol Dial Transplant 2003;18(9):1806–13.
Teplan V, Schück O, Votruba M, Poledne R, Kazdová L, Skibová J, et al. Metabolic effects of keto acid--amino acid supplementation in patients with chronic renal insufficiency receiving a low-protein diet and recombinant human erythropoietin--a randomized controlled trial. Wien Klin Wochenschr 2001;113(17-18):661–9.
Ye H, Huo Z, Ye P, Xiao G, Zhang Z, Xie C, et al. Comparative proteinuria management of different angiotensin-converting enzyme inhibitors or angiotensin receptor blockers for normotensive patients with CKD: a Bayesian network meta-analysis. PeerJ 2020;8:e8575.
Shams S, Khan MA, Ayaz M, Afridi SG. Efficacy of Atorvastatin on Proteinuria in Chronic Kidney Disease Patients of District Mardan, Pakistan. J Appl Environ Biol Sci 2018;8(3):81–7.
Bezinque A, Noyes SL, Kirmiz S, Parker J, Dey S, Kahnoski RJ, et al. Prevalence of Proteinuria and Other Abnormalities in Urinalysis Performed in the Urology Clinic. Urology 2017;103:34–8.
National Kidney Foundation. K/DOQI clinical practice guidelines for chronic kidney disease: evaluation, classification, and stratification. Am J Kidney Dis 2002;39(2 Suppl 1):S1–266.
Wahbeh AM, Ewais MH, Elsharif ME. Comparison of 24-hour urinary protein and protein-to-creatinine ratio in the assessment of proteinuria. Saudi J Kidney Dis Transpl 2009;20(3):443–7.
Bökenkamp A. Proteinuria-take a closer look!. Pediatr Nephrol 2020;35(4):533–41.
Liu D, Wang LN, Li HX, Huang P, Qu LB, Chen FY. Pentoxifylline plus ACEIs/ARBs for proteinuria and kidney function in chronic kidney disease: a meta-analysis. J Int Med Res 2017;45(2):383–98.
Tian ML, Shen Y, Sun ZL, Zha Y. Efficacy and safety of combining pentoxifylline with angiotensin-converting enzyme inhibitor or angiotensin II receptor blocker in diabetic nephropathy: a meta-analysis. Int Urol Nephrol 2015;47(5):815–22.
Steuber TD, Lee J, Holloway A, Andrus MR. Nondihydropyridine Calcium Channel Blockers for the Treatment of Proteinuria: A Review of the Literature. Ann Pharmacother 2019;53(10):1050–9.
Janssen JJMW, Gans ROB, Meulen JVD, Pijpers R, Wee PMT. Comparison between the effects of amlodipine and lisinopril on proteinuria in nondiabetic renal failure: A Double-Blind, Randomized Prospective Study. Am J Hypertens 1998;11(9):1074–9.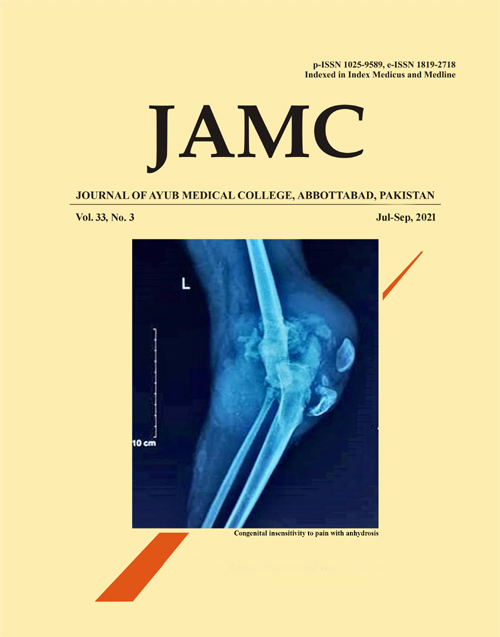 Downloads