POSTERIOR ANEURYSMORRHAPHY & LATERALIZATION OF ANEURYSMAL FISTULA VEIN: A MODIFICATION OF EXISTING ANEURYSMECTOMY TECHNIQUES
Abstract
Background: To present a new modification of aneurysmectomy technique for the management of aneurysmal fistula vein. This cross-sectional study was carried out at Vascular Surgery department, Combined Military Hospital Rawalpindi from 1st October 2014 to 30th December 2018. Methods: This modified aneurysmectomy procedure was performed in 20 patients. Massive diffuse venous dilatation of vein, necrosis of overlying skin, reduction in the cannulation area and pain were the indications of surgery. Revision was performed by rotating the mobilized vein to 180°, excising redundant vein, reducing diameter, repairing venotomy posteriorly and placing the vein in a mobilized skin flap over the fascia of biceps muscle away from skin suture line, to facilitate subsequent cannulation and post puncture haemostasis. The rationale of this modification was to prevent damage to the usual anteriorly placed suture line during needle insertion for haemodialysis. The data were analysed by using SPSS version 25.0. Results: The mean age of patients was 45.45±14.75 years with a range of 12–65 years. Sixteen patients (80.0%) were having brachiocephalic fistula while 4 patients (20.0%) had radio cephalic fistula. The mean time of reuse of AVF after vein Aneurysmectomy was 24.55±5.3 days with half of the patients having reuse of AVF after 3 weeks. Three (15%) patients developed hematoma while 2(10%) patients developed skin necrosis. Fifteen (75%) patients had no surgery related complications after procedure. Conclusion: Posterior suturing and lateralization of aneurysmal vein under mobilized skin flap is a safe, effective and easy to learn modification of aneurysmectomy procedure for the management of aneurysmal dilatation of fistula vein.
References
Lok CE, Huber TS, Lee T, Shenoy S, Yevzlin AS, Abreo K, et al. KDOQI clinical practice guideline for vascular access: 2019 update. Am J Kidney Dis 2020;75(4):S1–64.
Gibson KD, Gillen DL, Caps MT, Kohler TR, Sherrard DJ, Stehman-Breen CO. Vascular access survival and incidence of revisions: a comparison of prosthetic grafts, simple autogenous fistulas, and venous transposition fistulas from the United States Renal Data System Dialysis Morbidity and Mortality Study. J Vasc Surg 2001;34(4):694–700.
Serra R, Butrico L, Grande R, Placida GD, Rubino P, Settimio UF, et al. Venous aneurysm complicating arteriovenous fistula access and matrix metalloproteinases. Open Med (Wars) 2015;10(1):519–22.
Aljuaid MM, Alzahrani NN, Alshehri AA, Alkhaldi LH, Alosaimi FS, Aljuaid NW, et al. Complications of arteriovenous fistula in dialysis patients: Incidence and risk factors in Taif city, KSA. J Fam Med Pri Care 2020;9(1):407–11.
Woo K, Cook PR, Garg J, Hye RJ, Canty TG. Midterm results of a novel technique to salvage autogenous dialysis access in aneurysmal arteriovenous fistulas. J Vasc Surg 2010;51(4):921–5.
Derbel B, Koubaa MA, Miri R, Daoued Z, Ben Mrad M, Ziadi J, et al. Conservative aneurysmorrhaphy for hemodialysis arteriovenous fistula. J Med Vasc 2019;44(6):380–6.
Piccolo III C, Madden N, Famularo M, Domer G, Mannella W. Partial aneurysmectomy of venous aneurysms in arteriovenous dialysis fistulas. Vasc Endovasc Surg 2015;49(5-6):124–8.
Powell A, Wooster M, Carroll M, Cardentey-Oliva D, Cavanagh-Voss S, Armstrong P, et al. Long-segment plication technique for arteriovenous fistulae threatened by diffuse aneurysmal degeneration: short-term results. Ann Vasc Surg 2015;29(6):1327–31.
Vo T, Tumbaga G, Aka P, Behseresht J, Hsu J, Tayarrah M. Staple aneurysmorrhaphy to salvage autogenous arteriovenous fistulas with aneurysm-related complications. J Vasc Surg 2015;61(2):457–62.
Al-Musawi M, Fackelmayer O, Fox CJ. Sleeve fistulectomy: a novel hybrid technique to manage the degenerative arteriovenous fistula. Ann Vasc Surg 2020;63:450–3.
Cingoz F, Gunay C, Guler A, Sahin MA, Oz BS, Arslan M. Surgical repair of aneurysm of arteriovenous fistula in patients with chronic renal failure. Kardiochir Torakochirurgia Pol 2014;11(1):17–20.
Salahi H, Fazelzadeh A, Mehdizadeh A, Razmkon A, Malek-Hosseini SA. Complications of arteriovenous fistula in dialysis patients. Transplant Proc 2006;38(5):1261–4.
Góra R, Bojakowski K, Foroncewicz B, Kaźmierczak S, Andziak P. Hybrid procedures in the dialysis fistula aneurysm treatment. Vascular 2020;28(6):775–83.
Georgiadis GS, Lazarides MK, Panagoutsos SA, Kantartzi KM, Lambidis CD, Staramos DN, et al. Surgical revision of complicated false and true vascular access–related aneurysms. J Vasc Surg 2008;47(6):1284–91.
Kingsmore DB, Stevenson KS, Jackson A, Desai SS, Thompson P, Karydis N, et al. Arteriovenous access graft infection: standards of reporting and implications for comparative data analysis. Ann Vasc Surg 2020;63:391–8.
Lo HY, Tan SG. Arteriovenous fistula aneurysm--plicate, not ligate. Ann Acad Med Singap 2007;36(10):851–3.
Nezakatgoo N, Kozusko SD, Watson JT, Empting R, Shahan CP, Rohrer MJ. A technique for the salvage of megafistulas allowing immediate dialysis access. J Vasc Surg 2018;68(3):843–8.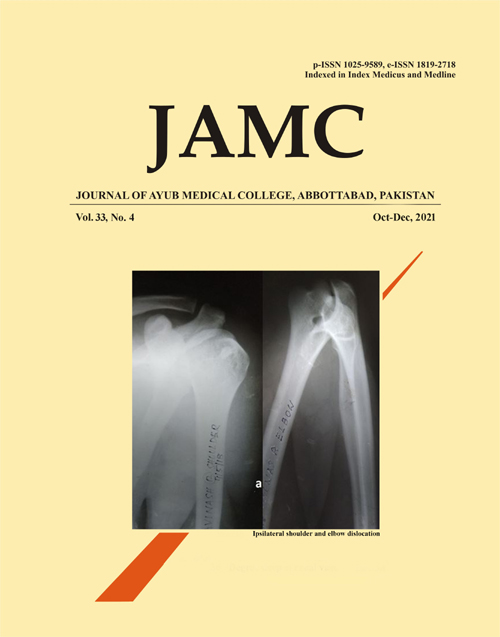 Downloads