INTRAVITREAL BEVACIZUMAB ALONE VERSUS INTRAVITREAL BEVACIZUMAB IN COMBINATION WITH FOCAL MACULAR PHOTOCOAGULATION IN DIABETIC MACULAR OEDEMA
Abstract
Background: To compare the mean best corrected visual acuity (BCVA) between intravitreal bevacizumab (IVB) and combination treatment bevacizumab and Focal Macular Photocoagulation (FMP) for diabetic macular oedema (DME). Method: It is a randomized control trial conducted at Department of ophthalmology at Institute of Ophthalmology, Liaquat University of medical and health sciences, Jamshoro from 1st November 2019 to 31st October 2020, in which 260 Patients between the ages of 40 to 75 years, with DME were included. While patients with macular oedema secondary to other causes than diabetic retinopathy, presence of vitreomacular traction, aphakic patients, history of glaucoma or who had received pan-retinal photocoagulation, IVB, triamcinolone within 12 months, patients with history of stroke or cardiac disease, patients with media opacities such as corneal opacities were also excluded from the study. Two hundred sixty (260) patients were divided in two groups. Group A has 130 patients and they were treated with IVB alone. Group B also included 130, and they were treated with combination of IVB+FMP. The patients were followed-up monthly for 3 months and BCVA was checked at the end of 3 months. Results: Patients in group B showed superior visual outcome, when they were treated with IVB+FMC as compared to patients in group A who received IVB alone. Conclusion: Combination treatment OF IVB+FMP is an effective treatment option for diabetic macular oedema as compared to IVB alone with better mean visual outcome.
References
WHO. Classification of diabetes mellitus. 2019.
Glovaci D, Fan W, Wong ND. Epidemiology of diabetes mellitus and cardiovascular disease. Curr Cardiol Rep 2019;21(4):21.
Wang W, Lo AC. Diabetic retinopathy: pathophysiology and treatments. Int J Mol Sci 2018;19(6):1816.
Duh EJ, Sun JK, Stitt AW. Diabetic retinopathy: current understanding, mechanisms, and treatment strategies. JCI Insight 2017;2(14):e93751.
Mumtaz SN, Fahim MF, Arslan M, Shaikh SA, Kazi U, Memon MS. Prevalence of diabetic retinopathy in Pakistan; A systematic review. Pak J Med Sci 2018;34(2):493–500.
Bandello F, Parodi MB, Lanzetta P, Loewenstein A, Massin P, Menchini F, et al. Diabetic Macular Edema. Dev Ophthalmol 2017;58:102–38.
Miller K, Fortun JA. Diabetic macular edema: current understanding, pharmacologic treatment options, and developing therapies. Asia Pac J Ophthalmol (Phila) 2018;7(1):28–35.
Gundogan FC, Yolcu U, Akay F, Ilhan A, Ozge G, Uzun S. Diabetic macular edema. Pak J Med Sci 2016;32(2):505–10.
Wu L, Fernandez-Loaiza P, Sauma J, Hernandez-Bogantes E, Masis M. Classification of diabetic retinopathy and diabetic macular edema. World J Diabetes 2013;4(6):290.
Kang K, Lee H, Jang M, Kim HC, Chung H. Diabetic macular edema with pachychoroid features. BMC Ophthalmol 2020;20(1):392.
Gangwani RA, Lian J, McGhee S, Wong D, Li KK. Diabetic retinopathy screening: global and local perspective. Hong Kong Med J 2016;22(5):486–95.
Takamura Y, Matsumura T, Arimura S, Gozawa M, Morioka M, Inatani M. Direct photocoagulation guided by merged retinal images for the treatment of focal diabetic macular edema. Int J Endocrinol 2018;2018:2401094.
Wang Z, Zhang W, Sun Y, Yao M, Yan B. Detection of Diabetic Macular Edema in Optical Coherence Tomography Image Using an Improved Level Set Algorithm. Biomed Res Int 2020;2020:6974215.
Mansour SE, Browning DJ, Wong K, Flynn Jr HW, Bhavsar AR. The evolving treatment of diabetic retinopathy. Clin Ophthalmol 2020;14:653–78.
Furino C, Boscia F, Reibaldi M, Alessio G. Intravitreal therapy for diabetic macular edema: an update. J Ophthalmol 2021;2021:6654168.
Lee SJ, Kim ET, Moon YS. Intravitreal bevacizumab alone versus combined with macular photocoagulation in diabetic macular edema. Korean J Ophthalmol 2011;25(5):299–304.
Sarireh FA, Alrawashdeh HM, Zubi KA, Salem KA. Intravitreal Bevacizumab Alone Versus Combined Bevacizumab and Macular Grid Laser Photocoagulation in Diffuse Diabetic Macular Oedema. J Clin Diagn Res 2020;14(11):5–9.
El Awad SM, Elrahman NMF, Ahmad MI, Mohamed AE, Hamad M. Research Article Comparison of Anti VEGF and Laser Photocoagulation in Diabetic Macular Edema (DME). EC Opthalmol 2020;11(4):19–24.
Akpolat Ç, Evliyaoğlu F, Muhammed Mustafa K, Erden B, Elçioğlu MN. Comparison of Intravitreal Bevacizumab Alone Versus Combined Bevacizumab and Macular Photocoagulation in Diabetic Macular Edema. Turkiye Klinikleri J Ophthalmol 2018;27(3):187–93.
Faghihi H, Roohipoor R, Mohammadi S-F, Hojat-Jalali K, Mirshahi A, Lashay A, et al. Intravitreal bevacizumab versus combined bevacizumab-triamcinolone versus macular laser photocoagulation in diabetic macular edema. Eur J Ophthalmol 2008;18(6):941–8.
Pareja-Ríos A, de Armas-Ramos E, Aldea-Perona A, Bonaque-González S. Alone laser versus bevacizumab plus laser for diffuse diabetic macular edema (ALBA randomized trial). Ther Adv Ophthalmol 2021;13:2515841420988210.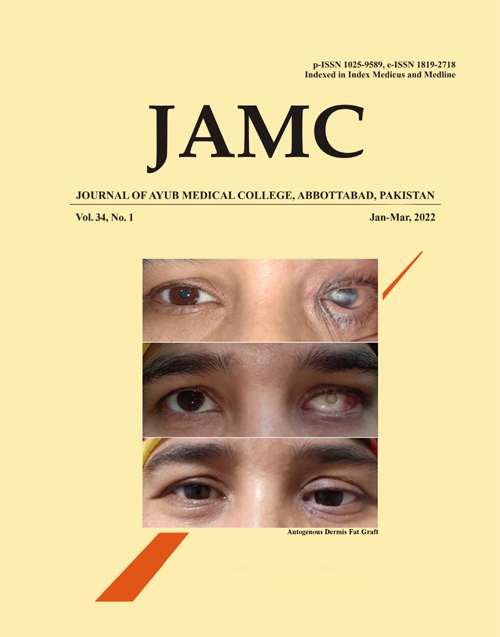 Downloads