FREQUENCY OF STONE CLEARANCE AFTER TRANSURETHRAL FRAGMENTATION OF LARGE URINARY BLADDER CALCULI USING PNEUMATIC SWISS LITHOCLAST
Keywords:
Urolithiasis, Stone removal, lithotripsy, Swiss Lithoclast, Trans-urethral nephroscopic pneumatic lithotripsy
Abstract
Background: Vesical calculi refer to stones in the urinary bladder. The causes of bladder stones include bladder outlet obstruction, neurogenic voiding dysfunction, infection, or foreign bodies. Very rarely, these vesical calculi may reach very large sizes and the largest dimension can sometimes reach 13 centimeters. Methods: This descriptive cross-sectional study was conducted from 1ST May 2019 to 31st October, 2019 at Institute of Kidney Diseases, Urology Department, Hayatabad Peshawar. 164 patients with vesical stone were included in study. Ultrasound-KUB was used for diagnosis of vesical stone and after informed consent, and they underwent transurethral nephroscopic lithotripsy via the pneumatic Swiss Lithoclast. Results: Frequency of stone clearance was 96.34%. No statistically significant association of stone clearance was observed with age, gender, number of stones or max dimension of largest stone in the bladder (p > 0.05).  Conclusion: Transurethral nephroscopic pneumatic lithotripsy via pneumatic Swiss Lithoclast is safe and effective procedure for treatment of large vesical stones. However, this being the first such study in adults, more data is needed to confirm these findings.
References
Papatsoris AG, Varkarakis I, Dellis A, Deliveliotis C. Bladder lithiasis: from open surgery to lithotripsy. Urol Res. 2006;34(3):163.
Ma C, Lu B, Sun E. Giant bladder stone in a male patient: A case report. Medicine (Baltimore). 2016; 95(30):e4323.
Rabani SM. Giant bladder stone in a healthy young female: A Case Report. Acta Med Iran. 2016 Nov; 54(11):754.
Soliman NA, Rizvi SA. Endemic bladder calculi in children. Pediatr Nephrol. 2017;32(9):1489-99.
Schwartz BF, Stoller ML. The vesical calculus. Urol Clin North Am. 2000; 27(2):333-46.
Bansal A, Kumar M, Sankhwar S, Goel S, Patodia M, Aeron R, et al. Prospective randomized comparison of three endoscopic modalities used in treatment of bladder stones. Urologia. 2016; 83(2):87-92. 75
Kingo PS, Ryhammer AM, Fuglsig S. Clinical experience with the swiss lithoclast master in treatment of bladder calculi. J Endourol. 2014; 28(10):1178-82.
Li L, Pan Y, Weng Z, Bao W, Yu Z, Wang F. A prospective randomized trial comparing pneumatic lithotripsy and holmium laser for management of middle and distal ureteral calculi. J Endourol. 2015; 29(8):883-7.
Jang JY, Ko YH, Song PH, Choi JY. Comparison of three different endoscopic approaches in the treatment of bladder calculi. Yeungnam Univ J Med. 2019;36(1):16-19.
Masood A, Khan IZ, Farouk K, Nisar H, Ijaz R, Ishtiaq S, Taimur M. Endoscopic management of bladder calculi in 95 paediatric male patients: An experience with 57 patients.Isra Med J. 2019; 11(3): 167-170.
Schulze H, Haupt G, Piergiovanni M, Wisard M, von Niederhausern W, Senge T. The Swiss Lithoclast: a new device for endoscopic stone disintegration. J Urol. 1993 Jan;149(1):15-8.
Yinghao S, Linhui W, Songxi Q, Guoqiang L, Chuanliang X, Xu G, Yongjiang M. Treatment of urinary calculi with ureteroscopy and Swiss lithoclast pneumatic lithotripter: report of 150 cases. J Endourol. 2000;14(3):281-3.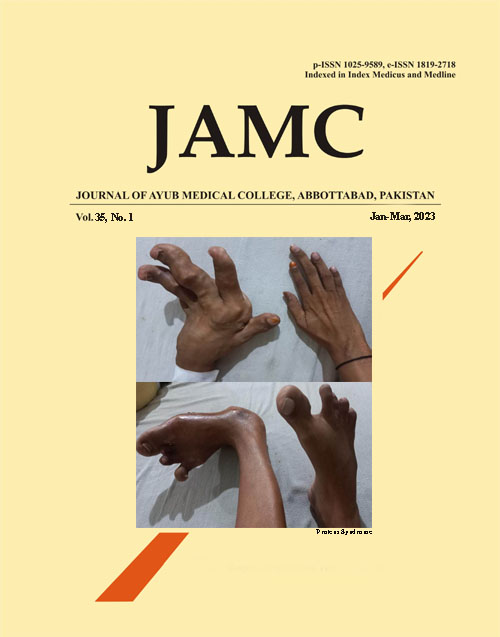 Downloads