ATYPICAL CUTANEOUS PRESENTATION OF ADULT ONSET STILL DISEASE
Abstract
Adult onset still disease is a rare systemic inflammatory disease which presents with cardinal symptoms of spiking fever, arthralgia, and characteristic non pruritic evanescent salmon pink rash and neutrophilic leukocytosis. However it can have accompanied atypical cutaneous manifestations of pruritic plaques and papules. Clinicians need to be aware of this condition so that they can correctly diagnose it and prevent its serious complications.Keywords: Still's Disease, Adult-Onset, Diagnosis, Young, Adult Female, Joint Diseases
References
Fautrel B. Adult onset Still disease. Best Pract Res Clin Rheumatol 2008;22(5):773–92.
Bagnari V, Colina M, Ciancio G, Govoni M, Trotta F. Adult onset Still disease. Rheumatol Int 2010;30(7):855–62.
van de Putte LB, Wouters JM. Adult onset Still disease. Baillière's Clin Rheumatol 1991;5(2):263–75.
Fautrel B, Le Moël G, Saint-Marcoux B, Taupin P, Vignes S, Rozenberg S, et al. Diagnostic value of ferritin and glycosylated ferritin in adult onset Still's disease. J Rheumatol 2001;28(2):322–9.
Vignes S, Le Moël G, Fautrel B, Wechsler B, Godeau P, Piette JC. Percentage of glycosylated serum ferritin remains low throughout the course of adult onset Still's disease. Ann Rheum Dis 2000;59(5):347–50.
Schwarz-Eywill M, Heilig B, Bauer H, Breitbart A, Pezzutto A. Evaluation of serum ferritin as a marker for adult Still's disease activity. An Rheum Dis 1992;51(5):683–5.
Cush JJ. Adult-Onset Still's Disease. Arthritis Foundation 49(6). [Internet]. [cited 2015 Feb 15]. Available from: http://radio-weblogs.com/0135175/gems/AOSD%20Arcticle%20by%20Dr%20Cush.pdf
Yamaguchi M, Ohta A, Tsunematsu T, Kasukawa R, Mizushima Y, Kashiwagi H, et al. Preliminary criteria for classification of adult Still's disease. J Rheumatol 1992;19(3):424–30.
Fautrel B, Zing E, Golmard JL, Le Moel G, Bissery A, Rioux C, et al. Proposal for a New Set of Classification Criteria for Adult Onset Still Disease. Medicine (Baltimore) 2002;81(3):194–200.
Affleck AG, Littlewood SM. Adult-onset Still's disease with atypical cutaneous features. J Eur Acad Dermatol Venereol 2005;19(3):360–3.
Yamamoto T. Cutaneous manifestations associated with adult-onset Still's disease: important diagnostic value. Rheumatol int 2012;32(8):2233–7.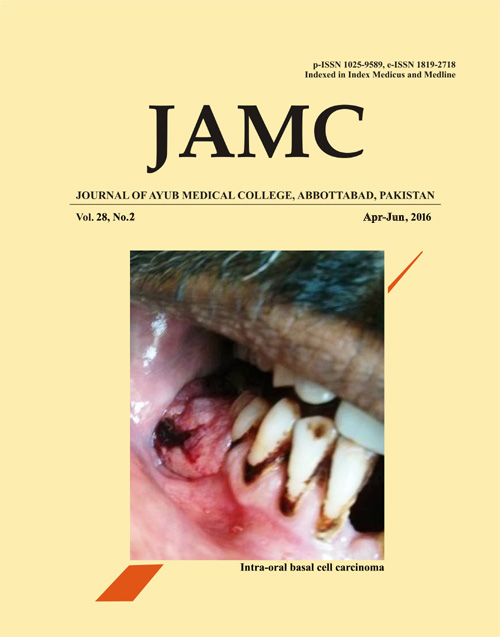 Downloads