EFFECTS OF INTERFERON THERAPY ON HEART
Abstract
Background: Hepatitis C virus (HCV) infection is a major health problem worldwide. Around 185 million people are suffering from HCV infection all over the world, out of which 10 million people are residing in Pakistan. 4.7% (2–14% by different studies) of Pakistanis are suffering from this deadly disease. Interferon+Ribavarin IFN/RIB is the mainstay of treatment for this infection. Various cardiovascular adverse reactions have been reported of this therapy. We conducted this study at Punjab Institute of cardiology to look for the cardiac safety of interferon therapy in our population. Methods: We studied HCV infected patients planned for interferon therapy between 21st of November 2012 to 20th of August 2014. Echocardiography was performed before, during and after the completion of therapy. Pegylated interferon once a week plus ribavirin therapy was given to the patients. Patients received 16-40 injections of pegylated interferon depending upon the decision of   hepatologist. Patients with prior structural heart disease, patients who did not start the treatment or patients who did not turn up on follow up were excluded from the study. Results: A total of 102 patients planned to have interferon therapy were screened echocardiographically. One patient died after 5 injections due to infection (a non-cardiac cause). 46 patients completed the treatment and the follow up. None of the patients had any acute cardiac event. All patients had normal biventricular systolic function at the end of study. None of the patients had significant valvular heart disease or pulmonary hypertension. Reversal of E/A ratio or E/A ratio>2, parameters of diastolic dysfunction and mild pericardial effusion were noted in a statistically significant number of patients. Conclusion: Interferon therapy for HCV infection is cardiac safe in patients who have structurally normal heart. Female patients have propensity of adverse events like severe diastolic dysfunction and mild pericardial effusion. The safety of drug in patients already having cardiac ailment needs to be studied. Moreover HCV infection itself is not injurious to the heart.Keyword HCV infection, Interferon Therapy, Cardiac effects, Echocardiography
References
Mohd Hanafiah K, Groeger J, Flaxman AD, Wiersma ST. Global epidemiology of hepatitis C virus infection: new estimates of age-specific antibody to HCV seroprevalence. Hepatology 2013;57(4):1333–42.
Lozano R, Naghavi M, Foreman K, Lim S, Shibuya K, Aboyans V, et al. Global and regional mortality from 235 causes of death for 20 age groups in 1990 and 2010: a systematic analysis for the Global Burden of Disease Study 2010. Lancet 2012;380(9859):2095–128.
6Umar M, Bilal M. Hepatitis C, A mega menace: A Pakistani perspective. J Pioneer Med Sci 2012; 2(2):68–72.
Dusheiko G. Side effects of alpha interferon in chronic hepatitis C. Hepatology 1997;26(3 suppl 1):S112–21.
Sonnenblick M, Rosin A. Cardiotoxicity of interferon. A reviewof 44 cases. Chest 1991;99(3):557–61.
Teragawa H, Hondo T, Amano H, Hino F, Ohbayashi M. Adverse effects of interferon on the cardiovascular system in patients with chronic hepatitis C. Jpn Heart J 1996;37(6):905–15.
Popescu C, Arama V, Gliga S. Acute pericarditis due to pegylated interferon alpha therapy for chronic HCV hepatitis- case report. BMC Gastroenterol 2011;11:30.
Rauw J, Ahmed S, Petrella T. Pericardial effusion and tamponade following interferon alpha treatment for locally advanced melanoma. Med Oncol 2012;29(2):1304–7.
Erol MK, Erol S, Koruk M, Ertek M, Bozkurt E. Effects of interferon-alpha therapy on cardiac function in patients with chronic hepatitis B infection. Heart vessels 2004;19(6):263–6.
Myriam E, Asma K, Hela E, Kais B, BelHassen A, Dalila G, et al. Perimyocarditis secondary to pegylated interferon alpha 2a in chronic hepatitis C. Int J Hepatol 2010;1(3):44–5.
Almawardy R, Elhammady W, Mousa N, Abotaleb S. Is combination therapy for chronic hepatitis C toxic for cardiac function. Hepat Mon 2012:12(8):144–9.
Kouno H, Aimitsu S, Ikemoto Y, Nakanishi T, Kajiyama G. Cardiovascular complications of interferon therapy in chronic hepatitis C. Nihon Rinsho 1994;52(7):1914–8.
Maruyama S, Koda M, Oyake N, Sato H, Fujii Y, Horie Y, et al. Myocardial injury in patients with chronic hepatitis C infection. J Hepatol 2013;58(1):11–5.
Younossi ZM, Stepanova M, Nader F, Younossi Z, Elsheikh E. Associations of chronic hepatitis C with metabolic and cardiac outcomes. Aliment Pharmacol Ther 2013;37(6):647–52.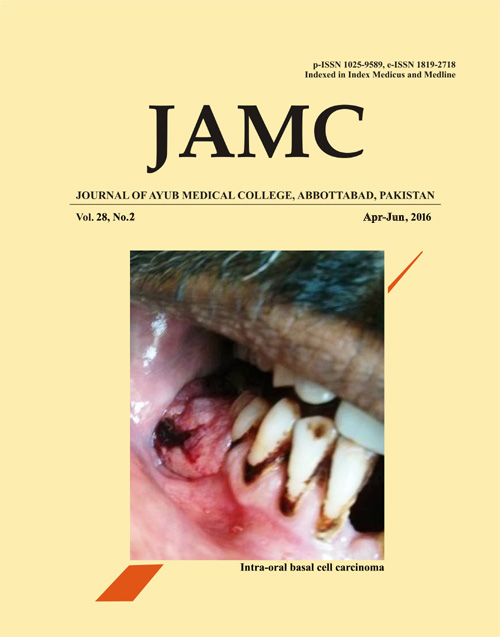 Downloads