EFFECT OF VISFATIN ON TESTICULAR STEROIDOGENESIS IN PURIFIED LEYDIG CELLS
Abstract
Background: Lower testosterone levels have been reported in men suffering from diabetes mellitus.Men with insulin resistance states such as obesity and type 2 diabetes mellitus have significantly lowertestosterone levels than age-matched normal weight and non-diabetic controls. Adipose tissue secretesvariety of adipokinesincluding adiponectin, resistin, visfatin, TNF-α. The study was designed to studythe effect of visfatin on testicular steroidogenesis in purified Leydig cell in vitro. Methods: Leydigcells of Sprague Dawley rats were isolated and purified by Percoll. Cells were incubated for 3 hourswith/without visfatin in the presence/absence of LH and intracellular signalling blockers including PKCblocker, PKA blocker and Raf1/Ras blocker. Cell culture extracts were stored at -80 ℃ before analysisfor levels of testosterone hormone by ELISA. Results: Visfatin increased testosterone production(p<0.001) from cultured Leydig cells. Raf1/Ras blocker decreased visfatin induced steroidogenesis(p<0.001). Conclusion: Visfatin increased testicular steroidogenesis from Leydig cells in vitro modelsand operates through variety of enzymes, but especially through Ras/Raf1 kinase enzymes.Keywords: Visfatin, adipocytokines, Leydig cells, testicular steroidogenesis
References
Pitteloud N, Hardin M, Dwyer AA, Valassi E, Yialamas M, Elahi
D, at al. Increasing insulin resistance is associated with a
decrease in Leydig cell testosterone secretion in men. J Clin
Endocrinol Metab 2005;90(5):2636–41.
Andersson B, Mårin P, Lissner L, Vermeulen A, Björntorp P.
Testosterone concentrations in women and men with NIDDM.
Diabetes Care 1994;17(5):405–11.
Abate N, Haffner SM, Garg A, Peshock RM, Grundy SM. Sex
steroid hormones, upper body obesity, and insulin resistance. J
Clin Endocrinol Metab 2002;87(10):4522–7.
Tsai EC, Matsumoto AM, Fujimoto WY, Boyko EJ. Association
of bioavailable, free, and total testosterone with insulin resistance:
influence of sex hormone-binding globulin and body fat.
Diabetes Care 2004;27(4):861–8.
Saez JM. Leydig cells: endocrine, paracrine, and autocrine
regulation. Endocr Rev 1994;15(5):574–626.
Lin T, Haskell J, Vinson N, Terracio L. Characterization of
insulin and insulin-like growth factor I receptors of purified
Leydig cells and their role in steroidogenesis in primary culture: a
comparative study. Endocrinology 1986;119(4):1641–7.
Bebakar WM, Honour JW, Foster D, Liu YL, Jacobs HS.
Regulation of testicular function by insulin and transforming
growth factor-beta. Steroids 1990;55(6):266–70.
Vettor R, De Pergola G, Pagano C, Englaro P, Laudadio E,
Giorgino F, et al. Gender differences in serum leptin in obese
people: relationships with testosterone, body fat distribution and
insulin sensitivity. Eur J Clin Invest 1997;27(12):1016–24.
Luukkaa V, Pesonen U, Huhtaniemi I, Lehtonen A, Tilvis R,
Tuomilehto J, et al. Inverse correlation between serum
testosterone and leptin in men. J Clin Endocrinol Metab
;83(9):3243–6.
Fukuhara A, Matsuda M, Nishizawa M, Segawa K, Tanaka M,
Kishimoto K, et al. Visfatin: a protein secreted by visceral fat that
mimics the effects of insulin. Science 2005;307(5708):426–30.
Sethi JK, Vidal-Puig A. Visfatin: the missing link between intraabdominal obesity and diabetes? Trends Mol Med
;11(8):344–7.
Zwain IH, Morris PL, Cheng CY. Identification of an inhibitory
factor from a Sertoli clonal cell line (TM4) that modulates adult
rat Leydig cell steroidogenesis. Mol Cell Endocrinol
;80:115–26.
Sharpe RM, Fraser HM. The role of LH in regulation of Leydig
cell responsiveness to an LHRH agonist. Mol Cell Endocrinol
;33:131–46.
Aldred LF. Cooke BA. The effect of cell damage on the density
and steroidogenic capacity of rat testis Leydig cells, using an
NADH exclusion test for determination of viability. J Steroid
Biochem 1983;18:411–4.
Samal B, Sun Y, Stearns G, Xie C, Suggs S, McNiece I. Cloning
and characterization of the cDNA encoding a novel human preB-cell colony enhancing factor. Mol Cell Biol 1994;14:1431–7.
Gray RE, Tanner CJ, Pories WJ, MacDonald KG, Houmard JA.
Effect of weight loss on muscle lipid content in morbidly obese
subjects. Am J Physiol Endocrinol Metab 2003;284(4):E726–32.
Saez JM, Avallet O, Naville D, Perrard-Sapori MH, Chatelain
PG. Sertoli-Leydig cell communications. Ann NY Acad Sci
;564:210–31.
Varma V, Yao-Borengasser A, Rasouli N, Bodles AM,
Phanavanh B, Lee MJ, et al. Human visfatin expression:
relationship to insulin sensitivity, intramyocellular lipids, and
inflammation. J Clin Endocrinol Metab 2007;92(2):666–72.
Clark BJ. Wells J, King SR, Stocco DM. The purification,
cloning, and expression of a novel luteinizing hormone-induced
mitochondrial protein in MA-10 mouse Leydig tumor cells.
Characterization of the steroidogenic acute regulatory protein
(StAR). J Biol Chem 1994;269:28314–22.
Stocco DM, Clark BJ. Regulation of the acute production of
steroids in steroidogenic cells. Endocr Rev 1996;17:221–44.
Tena-Sempere M, Pinilla L, González LC, Diéguez C,
Casanueva FF, Aguilar E. Leptin inhibits testosterone secretion
from adult rat testis in vitro. J Endocrinol 1999;161(2):211–8.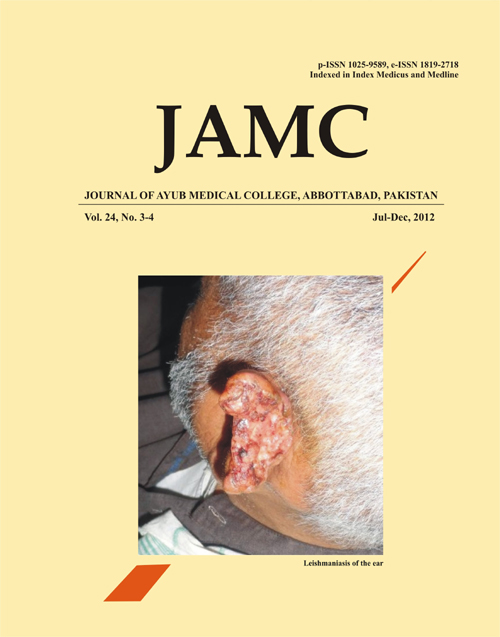 Downloads