SILICON TUBE FRONTALIS SUSPENSION IN SIMPLE CONGENITAL BLEPHAROPTOSIS
Abstract
Background: Ptosis is an abnormally low position of the upper eyelid. Congenital ptosis should becorrected in early years of childhood. The aim of this study was to assess the efficacy andcomplications of frontalis suspension using silicon tube for simple congenital blepharoptosis with poorlevator function. Methods: A prospective study was performed on 33 children who underwent frontalissuspension using silicon tube from Jan 2008 to Jun 2011 with a minimum of 6 month follow-up.Functional success was defined when 3 criteria were met: (a) satisfactory lid height defined as marginto-reflex distance ≥3.5 mm with minimal frontalis action (brow up); (b) satisfactory lid symmetry (≤2mm asymmetry in margin-to-reflex distance) between two lids; and (c) satisfactory cosmesis, i.e.,normal lid contours. Results: The mean follow-up duration was 9 months (range 6.5–27 months). Thefunctional success rate was 91.4% (32/35 eyes). Three eyes had complications. In one eye (2.8%),recurrence of ptosis due to slippage of knot was seen, one eye developed infection of tract, and one withbilateral ptosis developed abnormal tenting of one of the lid. Conclusion: In simple congenital ptosiswith poor levator function, frontalis suspension using silicon tube has good efficacy and an excellentsafety profile. The results of frontalis suspension using silicon tube are comparable to fascia lata andsuperior to other non-autogenous materials.Keywords: Frontalis sling, brow suspension, congenital ptosis
References
Kanski JJ, Eyelids. In: Kanski JJ (editor) Clinical ophthalmology.
th ed. Edinburgh: Butterworth Heinemann; 2009.p. 133–40.
Ehlers JP, Shah CP. Pediatrics. In: The Wills Eye Manual 5th Ed.
Baltimore: Lippincott Williams and Wilkins; 2008.p. 187–8.
Meyer DR, Complications of Oculoplastic and Orbital surgery. In:
Ophthalmic Surgery Complication. Philadelphia: Lippincott;
p. 290–2.
Horng CT, Sun HY, Tsai ML, Chien ST, Lin FC. The Impact of
Silicone Frontalis Suspension with Ptosis Probe R for the
Correction of Congenital ptosis on the Asian Eyelids in Taiwan.
Life Sci J 2010;7(2):19–24.
Lee MJ, Oh JY, Choung HK, Frontalis sling operation using
silicone rod compared with preserved fascia lata for congenital
ptosis a three-year follow-up study. Ophthalmology
;116(1):123–9.
Gupta S. Silicone Sling Frontalis Suspension for Correction of
Congenital Blepharoptosis People's J Sci Res 2010;3(1):31–3.
Hafez A, Mahmoud MS. Mersilene Mesh Brow Suspension: A
New Modified Fox's Procedure –Five Years Clinical Experience.
Middle East Afr J Ophthalmol 2008;15(3):117–22.
Mehta P, Patel P, Olver JM. Functional results and complications
of Mersilene mesh use for frontalis suspension ptosis surgery. Br
J Ophthalmol 2004;88:361–4.
Takahashi Y, Leibovitch I, Kakizaki H. Frontalis Suspension
Surgery in Upper Eyelid Blepharoptosis. Open Ophthalmol
J 2010;4:91–7.
Ben Simon GJ, Macedo AA, Schwarcz RM, Wang DY, McCann
JD, Goldberg RA. Frontalis suspension for upper eyelid ptosis
evaluation of different surgical designs and suture material. Am J
Ophthalmol 2005;140:877–85.
Beard C. A new treatment for severe unilateral congenital ptosis
and for ptosis with Jaw-winking. Am J Ophthalmol
;59:252–8.
Callahan A. Correction of unilateral Blepharoptosis with bilateral
eyelid suspension. Am J Ophthalmol 1972;74:321–6.
Moin M. Tarsal fixation of Fascia lata in Frontalis Sling Ptosis
Surgery Pak J Ophthalmol 2006;22(3):124–9.
Al-Mujaini A, Wali UK. Total levator aponeurosis resection for
primary congenital ptosis with very poor levator function. Oman
J Ophthalmol 2010;3(3):122–5.
Waseem M. Frontalis sling operation with fascia lata for severe
congenital ptosis. Pak Armed Forces Med J 2006;56(2):167–72.
Shakir M, Zafar S, Bokhari SA, Kamil Z. To Compare the
Results of Frontalis Brow Suspension using Fascia Lata &
Silicone Tube. Ophthalmol Update 2011; 9(4):35–7.
Naugle TC Jr. Complications of fascia lata harvesting for ptosis
surgery. [Letter to Editor]. Br J Ophthalmol 1998;82(3):333.
Yoon JS, Lee SY. Long-term functional and cosmetic outcomes
after frontalis suspension using autogenous fascia lata for
pediatric congenital ptosis. Ophthalmology 2009;116:1405–14.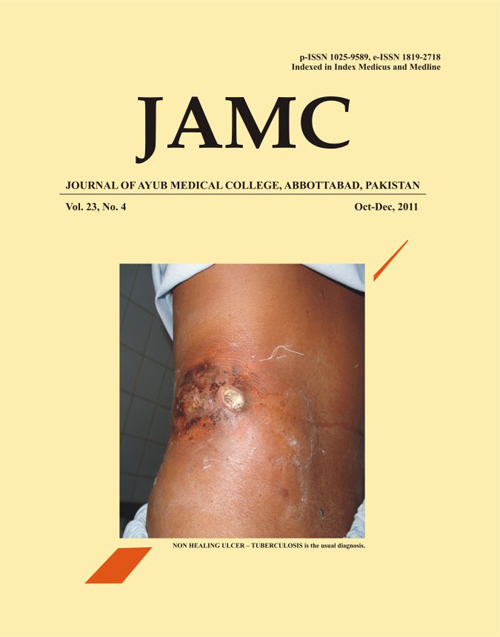 Downloads