FREQUENCY OF HEPATITIS B IN ASYMPTOMATIC PATIENTS OF DISTRICT HEADQUARTER HOSPITAL KOTLI, AZAD KASHMIR
Abstract
Background: Hepatitis B is prevalent throughout the world including Pakistan. A large proportion ofpatients suffering from Hepatitis B may be asymptomatic and can transmit the disease to healthypopulation. Objectives of this study were to estimate the frequency of Hepatitis B in asymptomaticadult population coming to District Headquarter Hospital Kotli, Azad Kashmir and to determine therisk factors associated with its transmission. Methods: This was a cross-sectional study extending fromJanuary to December 2008. Subjects were randomly selected from those who attended the medial OPDof DHQ Hospital Kotli, Azad Kashmir for non-Hepatitis related problems. Both males and femalesbetween the ages of 15–80 years were included in the study. Blood samples taken from selectedsubjects were analysed for Hepatitis B surface antigen (HBsAg) by Immunochromatographic kitmethods (ICT). Hepatitis B positive samples were further confirmed by third generation ELIZA. Thepatients thus confirmed were interrogated for different risk factors associated with transmission ofHepatitis B. Results: A total of 9,564 patients were analysed. Out of them 4230 (44.22%) were malesand 5334 (55.77%) were females. Overall 141 (1.47%) patients were positive for HBSAg, 71 (1.68%)males and 70 (1.31%) females. Patients between 21–30 years of age were most commonly effected(35.46%, n=50). Blood transfusion was the most common risk factor (24.82%, n=35) associated withHepatitis B transmission followed by dental procedures (14.18%, n=20). Conclusion: Frequency ofHepatitis B in asymptomatic people in this study was quite high. Blood transfusions and dentalprocedures were the most common risk factors associated with the transmission of Hepatitis B.Keywords: Hepatitis B, HBsAg, asymptomatic carriers, risk factors
References
World Health Organization. Hepatitis B. World Health
Organization Fact Sheet 204 (Revised August 2008). Available
at: http://who.int/inf-fs/en/fact204.html
Lavanchy D. Virus Epidemiology, Disease Burden, Treatment,
Transmission of HBV Infection. J Viral Hepat 2004;11(2):97–
WHO/CDS/CSR/LYO/2002.2: Hepatitis B.6–8, 36–39.
http://www.who.int/emc
Perz JF, Armstrong GL, Farrington LA, Hutin YJ, Bell BP. The
contributions of hepatitis B virus and hepatitis C virus infections
to cirrhosis and primary liver cancer worldwide. J Hepatol
;45:529–38.
Marcellin P, Castelnau C, Martinot-Peignoux M, Boyer N.
Natural history of hepatitis B. Minerva Gastroenterol Dietol
;51(1):63–75.
Jafari W, Jafari N, Yakoob J, Islam M, Tirmazi SFA, Jafar T et al.
Hepatitis B and C: Prevalence and risk factors associated with
serpositivity among children in Karachi, Pakistan. BMC Infect
Dis 2006;6:101.
Ashraf H, Alam NH, Rothermundt C, Brooks A, Bardhan P,
Hossain L, et al. Prevalence and risk factors of hepatitis B and C
virus infections in an impoverished urban community in Dhaka,
Bangladesh. BMC Infect Dis 2010;10:208.
Chen CJ, Wang LY, Yu MW. Epidemiology of hepatitis B virus
infection in the Asia-Pacific region. J Gastroenterol Hepatol
;15(Suppl.):E3–6.
Ali SA, Rafe M.J. Donahue, Qureshi H and Sten HV. Hepatitis
B and hepatitis C in Pakistan: prevalence and risk factors. Int J
Infect Dis 2009;13(1):9–19.
Alam MM, Zaidi SZ, Malik SA, Naeem A, Shaukat S, Sharif S,
et al. Serology based disease status of Pakistani population
infected with Hepatitis B virus. BMC Infect Dis 2007;7:64.
Khokhar N, Gill ML, Malik GJ. General sero-prevalence of
Hepatitis C and Hepatitis B virus infections in population. J Coll
Physicians Surg Pak 2004;14:534–6.
Mahtab MA, Rahman S, Karim MF, Khan M, Foster G,
Solaiman S, et al. Epidemiology of hepatitis B virus in
Bangladeshi general population. Hepatobiliary Pancreat Dis Int
;7:595–600.
Lehman EM, Wilson ML. Epidemiology of hepatitis viruses
among hepatocellular carcinoma cases and healthy people in
Egypt: a systematic review and meta-analysis. Int J Cancer
;124:690–7.
Luby S, Khanani R, Zia M, Vellani Z, Ali M, Qureshi AH, et al.
Evaluation of blood bank practices in Karachi, Pakistan, and the
government's response. J Pak Med Assoc 2006;56(Suppl 1):S25–
Wazir MS, Mehmood S, Ahmed A, Jadoon HR. Awareness
among barbers about health hazards associated with their
profession. J Ayub Med Coll Abbottabad 2008;20(2):35–8.
Janjua NZ, Nizamy MA. Knowledge and practices of barbers
about hepatitis B and C transmission in Rawalpindi and
Islamabad. J Pak Med Assoc 2004;54:116–9.
Gerlich WH. Hepatitis B and C. Risk of transmission from
infected health care workers to patients Bundesgesundheitsblatt
Gesundheitsforschung Gesundheitsschutz 2004;47:369–78.
[Article in German]
Jokhio AH, Bhatti TA, Memon S. Knowledge, attitudes and
practices of barbers about hepatitis B and C transmission in
Hyderabad, Pakistan. East Mediterr Health J 2010;16:1079–84.
Butt T, Amin MS. Seroprevalence of hepatitis B and C infections
among young adult males in Pakistan. East Mediterr Health J
;14:791–7.
Andre F. Hepatitis B epidemiology in Asia: the Middle East and
Africa. Vaccine 2000;18:S20–2.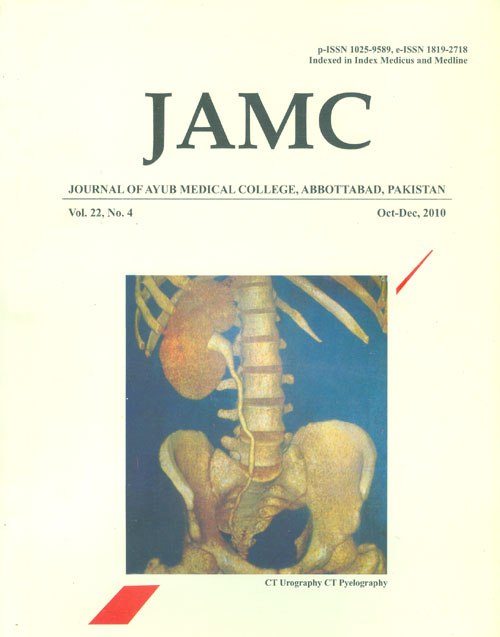 Downloads