IRON DEFICIENCY ANAEMIA —A RISK FACTOR FOR FEBRILE SEIZURES IN CHILDREN
Abstract
Background: Iron deficiency anaemia and febrile seizures are two common diseases in childrenworldwide as well as in our country. Iron insufficiency is known to cause neurological symptoms likebehavioural changes, poor attention span and learning deficits in children. Therefore, it may also beassociated with other neurological disturbances like febrile seizures in children. Objective of our casecontrol study was to find association between iron deficiency anaemia and febrile seizures in children.Methods: This multicentre study was conducted in Department of Paediatrics HIT Hospital TaxilaCantt, Department of Paediatrics CMH Mangla and Department of Paediatrics POF Hospital Wah Cantt,from June 2008 to June 2010. Three hundred and ten children aged between 6 months to 6 years wereincluded in the study. One hundred and fifty-seven children who presented with febrile seizures were ourcases, while, 153 children who presented with febrile illnesses without seizures were recruited ascontrols. All patients were assessed for iron deficiency anaemia by measuring haemoglobin level, serumferritin level, Mean Corpuscular Haemoglobin Concentration (MCHC) and Mean Corpuscular Volume(MCV). Patients with iron deficiency anaemia amongst controls and cases were documented.Percentages and Odds ratio were derived from the collected data. Results: 31.85% of cases (50 out of157) had iron deficiency anaemia whereas, 19.6% of controls (30 out of 153) were found to have irondeficiency anaemia as revealed by low levels of haemoglobin level, serum ferritin level, MeanCorpuscular Haemoglobin Concentration and Mean Corpuscular Volume. Odds ratio was 1.93.Conclusion: Patients with febrile seizures are 1.93 times more likely to have iron deficiency anaemiacompared to febrile patients without seizures.Keywords: Iron Deficiency Anaemia, Febrile Seizures, Serum Ferritin, Mean CorpuscularVolume (MCV), Mean Corpuscular Haemoglobin Concentration (MCHC)
References
Lozoff B, Jimenez E, Smith JB. Double burden of iron
deficiency in infancy and low socioeconomic status. Arch
Pediatr Adoless Med 2006;160:1108–12.
Mahoney DH. Iron-Deficiency Anaemia in children. (Web
document) www.UptoDate.com. Last Literature Review
version 17.2: May 2009.
Ohls RK, Christensen RD. Iron-Deficiency Anaemia. Nelson
Text book of Pediatrics.18th Edition. Philadelphia: Saunders;
p. 2014–7.
Ambruso DR, Hays T, Goldenberg NA. Iron Deficiency
Anaemia. Current Diagnosis and Treatment- Paediatrics. 19th
Edition. Denver USA: McGraw Hill;2009. p.810–11.
Habib Z, Akram S, Ibrahim S, Hasan B. Febrile seizures:
Factors affecting risk of recurrence in Pakistani children
presenting at The Agha Khan University Hospital. J Pak Med
Assoc 2003;53:11–7.
Johnston VJ. Seizures in Childhood. Nelson Text book of
Pediatrics.18th Edition. Philadelphia: Saunders; 2009.
p.1994–5.
Fishman MA. Febrile seizures. (Web document)
www.UptoDate.com Last Literature Review version 8.1.
January 2010.
Pisacane A, Sansone R, Impagliazzo N, Coppola A, Rolando
P, D'Apuzzo A, et al. Iron deficiency anaemia and febrile
convulsions: case-control study in children under 2 years.
BMJ 1996;313(7053):343.
Bidabadi E, Mashouf M. Association between iron deficiency
anemia and first febrile convulsion: A case-control study.
Seizure. 2009;18(5):347–51.
Naveed-ur-Rehman, Billoo AG. Association between iron
deficiency anemia and febrile seizures. J Coll Physicians
Surg Pak 2005;15:338–40.
Hartfield DS, Tan J, Yager JY, Rosychuk RJ, Spady D,
Haines C, et al. The association between iron deficiency and
febrile seizures in childhood. Clin Pediatr (Phila)
;48:420–6.
Daoud AS, Batieha A, Abu-Ekteish F, Gharaibeh N, Ajlouni
S, Hijazi S. Iron status: a possible risk factor for the first
febrile seizure. Epilepsia 2002;43:740–3.
Macdonald CE, Playford RJ. Iron deficiency anaemia and
febrile convulsions and coeliac disease. BMJ
;313(7066):1205.
Wike WM, Kiser WR. Iron deficiency anaemia and febrile
convulsions. Possible confounding factors include lead
toxicity. BMJ 1996;313(7066):1205.
Kobrinsky NL, Yager JY, Cheang MS, Yatscoff RW,
Tenenbein M. Does iron deficiency raise the seizure
threshold? J Child Neurol. 1995;10(2):105–9.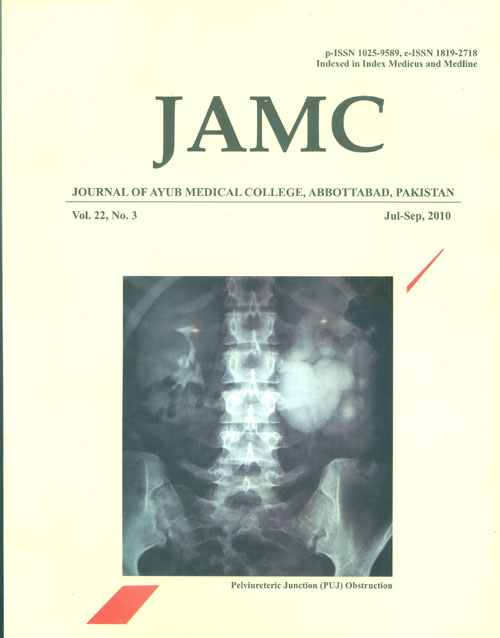 Downloads