ANALGESIC EFFECT OF DIRECT BREASTFEEDING DURING BCG VACCINATION IN HEALTHY NEONATES
Abstract
Background: Pain during painful procedures in neonates has far reaching consequences. In developed countries many non-pharmacological interventions are used for neonatal pain reduction. Breast feeding has been proved to be an effective analgesic during mild to moderate painful procedures in neonates. Methods: The study, randomized controlled trial was conducted in CMH, Quetta. The study period extended from June to November 2015. Neonates included in the experimental group were breastfeed during BCG vaccination and neonates in the control group were provided with routine care. Duration of cry with needle insertion was recorded with a digital stopwatch till the baby is silent for more than 5 seconds. Results: The mean crying duration in experimental group was significantly less than control group. In experimental group mean crying duration was 16.48s (12.76) whereas in control group mean crying duration was 34.93 s(45.26). Statistically significant difference was observed between the mean crying times of the two groups (p<0.05). Conclusion: Mean duration of crying with breastfeeding is shorter than without breast feeding during BCG immunization. Breast feeding reduces pain during minor painful procedures in neonates.Keywords: breast feeding; neonatal pain; BCG; Immunization
References
Simonse E, Mulder PG, van Beek RH. Analgesic effect of breast milk versus sucrose for analgesia during heel lance in late preterm infants. Pediatrics 2012;129(4):657–63.
Goswami G, Upadhyay A, Gupta NK, Chaudhry R, Chawla D, Sreeenivas V. Comparison of analgesic effect of direct breastfeeding, oral 25% dextrose solution and placebo during 1st DPT vaccination in healthy term infants: a randomized, placebo-controlled trial. Indian Pediatr 2013;50(7):649–53.
Shah PS, Herbozo C, Aliwalas LL, Shah VS. Breastfeeding or breast milk for procedural pain in neonates. Cochrane Database Syst Rev 2012;12:CD004950.
Bueno M, Stevens B, de Camargo PP, Toma E, Krebs VL, Kimura AF. Breast milk and glucose for pain relief in preterm infants: a noninferiority randomized controlled trail. Pediatrics 2012;129(4):664–70.
Bembich S, Davanzo R, Brovedani P, Clarici A, Massaccesi S, Demarini S. Functional neuroimaging of breastfeeding analgesia by multichannel near-infrared spectroscopy. Neonatology 2013;104(4):255–9.
Gharehbaghi MM, Ali P. The effect of oral dextrose on pain relief of newborn infants. Pak J Med Sci 2007;23(6):881–4.
Mahmud S, Shah SA, Khattak SZ. Neonatal pain and preventive strategies: an experience in a tertiary care unit. J Ayub Med Coll Abbottabad 2017;29(1):42–4.
Jeong IS, Park SM, Lee JM, Choi YJ, Lee J. Perceptions on pain management among Korean nurses in neonatal intensive care units. Asian Nurs Res (Korean Soc Nurs Sci) 2014;8(4):261–6.
Courtois E, Droutman S, Magny JF, Merchaoui Z, Durrmeyer X, Roussel C, et al. Epidemiology and neonatal pain management of heelsticks in intensive care units: EPIPPAIN 2, a prospective observational study. Int J Nurs Stud 2016;59:79–88.
Ayed M, Shah VS, Taddio A. Premedication for non‐urgent endotracheal intubation for preventing pain in neonates. Cochrance Database Syst Rev 2017;2.
Harrison D, Larocque C, Bueno M, Stokes Y, Turner L, Hutton B, et al. Sweet Solutions to Reduce Procedural Pain in Neonates: A Meta-analysis. Pediatrics 2017;139(1):e20160955.
Boroumandfar K, Khodaei F, Abdeyazdan Z, Maroufi M. Comparison of vaccination-related pain in infants who receive vapocoolant spray and breastfeeding during injection. Iran J Nurs Midwifery Res 2013;18(1):33–7.
Sahebihag MH, Hosseinzadeh M, Mohammadpourasl A, Kosha A. The effect of breastfeeding, oral sucrose and combination of oral sucrose and breastfeeding in infant's pain relief during vaccination. Iran J Nurs Midwifery Res 2011;16(1):1.
Efe E, Ozer ZC. The use of breast-feeding for pain relief during neonatal immunization injections. Appl Nurs Res 2007;20(1):10–6.
Weissman A, Aranovitch M, Blazer S, Zimmer EZ. Heel-lancing in newborns: behavioral and spectral analysis assessment of pain control methods. Pediatrics 2009;124(5):e921–6.
Codipietro L, Ceccarelli M, Ponzone A. Breastfeeding or oral sucrose solution in term neonates receiving heel lance: a randomized, controlled trial. Pediatrics 2008;122(3):e716–21.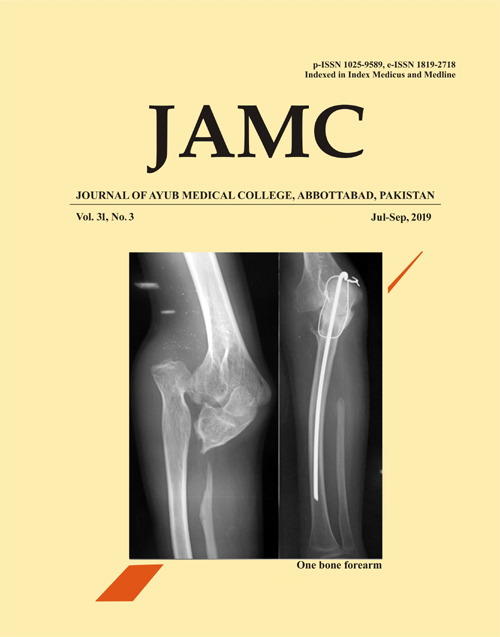 Downloads