MALIGNANT OVARIAN GERM CELL TUMORS AT A TERTIARY CARE SETTING IN PAKISTAN
Abstract
Background: Malignant Ovarian Germ Cell Tumours (MOGCT) are rare neoplasms and their behavior is unknown in South-East Asian population. Methods: Case records of 66 patients from 1994–2007 with MOGCT were reviewed. Histology was based on WHO classification. Tumours were staged according to International Federation of Gynecology and Obstetrics (FIGO) system. Data was collected on age, histopathology, stage, alpha-feto protein (AFP) and B-human chorionic gonadotropins (B-hCG) levels, treatment, time to recurrence (TTR) and overall survival (OS). OS was the interval in months between date of diagnosis and last encounter while TTR was between the date of diagnosis and recurrence. OS was determined by Kaplan-Meier method. Results: Median age of our patients was 18 years. Ninteen patients were in stage I, eight in II, twenty-one in III and eighteen in stage IV. Histologically, dysgerminoma was the most common diagnosis (22 patients) followed by teratoma in 16, yolk sac tumor in 15, mixed germ cell tumor in 12 while embryonal carcinoma was identified in only one patient. Median followup was 48 months (0.2-183). All patients underwent initial surgery. Fertility sparing procedures were performed in 75% patients. Thirty-four patients (57.62%) achieved complete remission while 16 (27.11%) had progressive disease. Seven (10.60%) patients relapsed, all within first 3 years. TTR was 11.2–32.5 months. OS for study population was 60 months. Sixteen (88%) of stage I while only 4 (26.6%) of stage IV patients were alive at median follow-up. Conclusions: MOGCT has good prognosis with conservative surgery and platinum chemotherapy. Fertility sparing surgery has become a standard in MOGCTs, so awareness should be raised amongst professionals for early referral to cancer care facility.
References
Gershenson DM. Management of ovarian germ cell tumors. J Clin Oncol 2007;25(20):2938–43.
Gershenson DM: Update on malignant ovarian germ cell tumors. Cancer 1993;71(4 Suppl): 1581–90.
Segelov E, Campbell J, Ng M, Tattersall M, Rome R, Free K, et al. Cisplatin-based chemotherapy for ovarian germ cell malignancies: the Australian experience. J Clin Oncol 1994;12(2):378–84.
Lim FK, Chanrachakul B, Chong SM, Ratnam SS. Malignant ovarian germ cell tumours: experience in the National University Hospital of Singapore. Ann Acad Med Singapore 1998;27(5):657–61.
Sarwar CM, Siddiqui N, Khokhar RA, Badar F. Epithelial ovarian cancer at a cancer hospital in a developing country. Asian Pac J Cancer Prev 2006;7(4):595–8.
Gilani MM, Behnamfar F, Zamani F, Zamani N. Frequency of different types of ovarian cancerin Vali-e-Asr hospital . (Tehran University of Medical Sciences) 2001-2003. Pak J Biol Sci 2007;10(17):3026–8.
Ahmad Z, Kayani N, Hasan SH, Muzaffar S, Gill MS. Histological pattern of ovarian neoplasma. J Pak Med Assoc 2000;50(12):416–9.
Low JJ, Perrin LC, Crandon AJ, Hacker NF. Conservative surgery to preserve ovarian function in patients with malignant ovarian germ cell tumors. A review of 74 cases. Cancer 2000;89(2):391–8.
Gatphoh ED, Darnal HK. Pattern of ovarian neoplasm in Manipur. J Indian Med Assoc 1990;88(12):338–9.
Williams S, Blessing JA, Liao SY, Ball H, Hanjani P. Adjuvant therapy of ovarian germ cell tumors with cisplatin, etoposide, and bleomycin: a trial of the Gynecologic Oncology Group. J Clin Oncol 1994;12(4):701–6.
Wu PC, Huang RL, Lang JH, Huang HF, Lian LJ, Tang MY. Treatment of malignant ovarian germ cell tumors with preservation of fertility: a report of 28 cases. Gynecol Oncol 1991;40(1):2–6.
Tangittagomal S, Hanprasertpong J, Manusirivithaya S, Wootipoom V, Thavaramara T, Buhachat R. Malignant ovarian germ cell tumors: clinico-pathological presentation and survival outcomes. Acta Obstet Gynecol Scand 2010;89(2):182–9.
Germá JR, Izquierdo MA, Seguí MA, Climent MA, Ojeda B, Alonso C. Malignant ovarian germ cell tumors: the experience at the Hospital de la Santa Creu i Sant Pau. Gynecol Oncol 1992;45(2):153–9.
Grischke EM, Wallwiener D, Bastert G. Characteristics of rare ovarian tumors-possibilities of organ preservation. Zentralbl Gynakol 1996;118(6):322–5.
El-Lamie IK, Shehata NA, Abou-Loz SK, El-Lamie KI. Conservative surgical management of malignant ovarian germ cell tumors: the experience of the Gynecologic Oncology Unit at Ain Shams University. Eur J Gynaecol Oncol 2000;21(6):605–9.
Perrin LC, Low J, Nicklin JL, Ward BG, Crandon AJ. Fertility and ovarian function after conservative surgery for germ cell tumours of the ovary. Aust N Z J Obstet Gynaecol 1999;39(2):243–5.
Ayhan A, Celik H, Taskiran C, Bozdag G, Aksu T. Oncologic and reproductive outcome after fertility-saving surgery in ovarian cancer. Eur J Gynaecol Oncol 2003;24(3-4):223–32.
Dark GG, Bower M, Newlands ES, Paradinas F, Rustin GJ. Surveillance policy for stage I ovarian germ cell tumors. J Clin Oncol 1997;15(2):620–4.
Zhang R, Sun YC, Zhang GY, Wu LY, Zou J. Treatmnent of malignant ovarian germ cell tumors and preservation of fertility. Eur J Gynaecol Oncol 2012;33(5):489–92.
Skof E, Grasic Kuhar C, Cerar O, Zakotnik B. Survival and fertility of patients with malignant ovarian germ cell tumours. Eur J Gynaecol Oncol 2004;25(6):702–6.
Peccatori F, Bonazzi C, Chiari S, Landoni F, Colombo N, Mangioni C. Surgical management of malignant ovarian germ-cell tumors: 10 years' experience of 129 patients. Obstet Gynecol 1995;86(3):367–72.
Al-Sayed MM, El-Sayed AA, El-Barbary TM, Hamad O. Conservative surgery in patients with malignant ovarian germ cell tumours. J Egypt Soc Parasitol 2011;41(3):737–44.
Weinberg LE, Lurain JR, Singh DK, Schink JC. Survival and reproductive outcomes in women treated for malignant ovarian germ cell tumors. Gynecol Oncol 2011;121(2):285–9.
Culine S, Lhomme C, Kattan J, Michel G, Duvillard P, Droz JP. Pure malignant immature teratoma of the ovary: the role of chemotherapy and second-look surgery. Int J Gynecol Cancer 1995;5(6):432–7.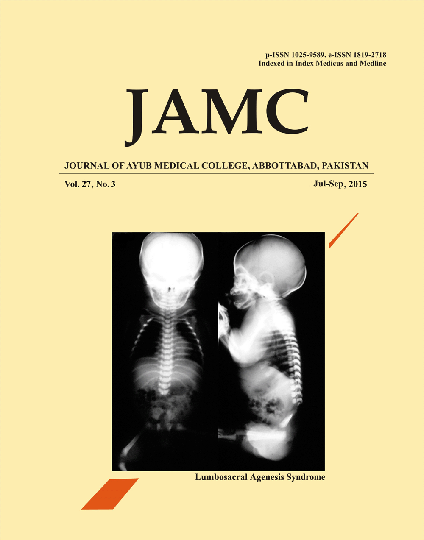 Downloads