COMMON PATHOGENS ASSOCIATED WITH ENDOCARDITIS IN HAZARA DIVISION
Abstract
Fifty-one cases of suspected infective endocarditis were studied in detail in Paediatrics Department of Women and Children Hospital, Abbottabad. Underlying heart disease was congenital in six patients and possible rheumatic in forty-five patients. Cultures were negative in thirty-nine patients and positive in twelve patients with Streptococcus viridans in five patients and Staphylococcus aureus in seven patients. Most of the patients responded to Penicillin and Streptomycin except a few with Staphylococcal aetiology who responded well to a combination of either Ampiclox and Gentamicin or Cephradin (Velosef) and Gentamicin.
References
Geddes AM & Littler WA. Infective endocarditis.
Medicine International, Sep 21, 1982; 19: 878-
Oakley C. Infective Endocarditis. Medicine
International, 1989; pp 2928-34.
Quarterly Journal of Medicine, 1977; 46: 449 -
Taams MA, Gussenhoven EJ, Bos E, et al.
Enhanced morphological diagnosis in infective
endocarditis by trans-oesophageal echocardiography.
British Heart Journal, 1990; 63: 109-13.
Nelson. Textbook of Pediatrics, 1987; pp 1011-
Simmons NA. Antibiotics prophylaxis of infective
endocarditis. Lancet, Jan 13, 1990; 88-89.
Bayer AS & Norman DC. Valve site specific
pathogenic differences between right sided and
left sided bacterial endocarditis. Chest, July 1990;
(1): 200.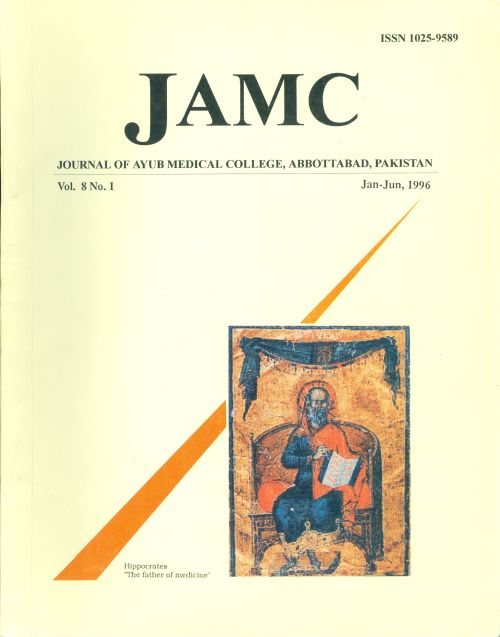 Downloads