CHOLEDOCHODUODENOSTOMY: A VIABLE AND SAFE PROCEDURE IN PATIENTS WITH OBSTRUCTIVE JAUNDICE
Abstract
A total of 2 7 patients with jaundice and/or other clinical, ultrasound or laboratory based diagnostic criteria of choledocholithiasis were included in this study. Perioperatively, all patients were well hydrated and received antibiotics perioperatively. Supraduodenal cholecystectomy was performed after cholecystectomy. Choledochoduodenostomy was performed using an interrupted stitch with catgut 2/0. There were no mortalities in our series. A few minor problems arose in two of our patients postoperatively. We suggest that Choledochoduodenostomy is a useful operation, technically easy, gives good results and should be practiced more often for both primary and secondary gall stones.
References
Blankesteijn JD & Terpstra OT. Early and late
results following choledochoduodenostomy and
choledochoduodenostomy. HBP Surg, 1990
Jul; 2(3): 151-8.
Berlatzky Y & Freund HR. Primary choledochoduodenostomy
for benign obstruction of the
biliary tract. J Clin Gastroenterology, Aug 1990;
(4): 420-2.
Ramirez P, Parilla P & Buenos FS. Choledochoduodenostomy
and sphincterotomy in the
treatment of choledocholithiasis. BJS, Jan 1994;
(1): 121-3.
Blumgart LH. Surgery of the liver and biliary' tract.
First edition, Churchill Livingstone, 1988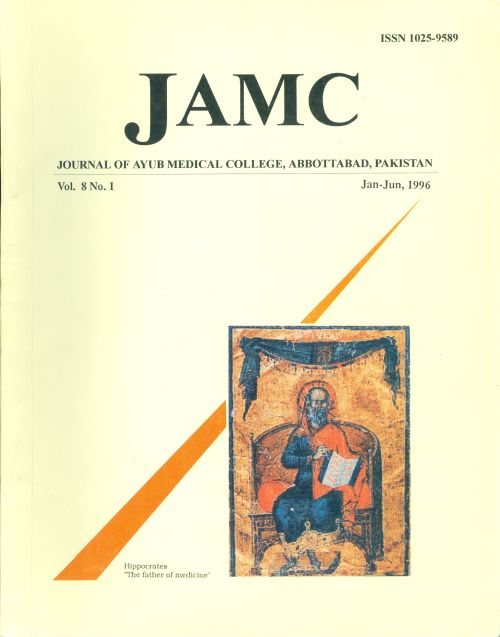 Downloads