IN VITRO SUSCEPTIBILITY PATTERN OF EXTENDED SPECTRUM Β-LACTAMASE PRODUCING GRAM NEGATIVE BACILLI AGAINST TETRACYCLINES
Abstract
Background: Extended Spectrum β-lactamases (ESBLs) are emerging as common nosocomial pathogens and important cause of mortality and morbidity, if not treated properly. The need of the hour is to find effective treatment options for dealing with ESBL producing organisms. This study was aimed to evaluate in vitro susceptibility pattern of extended spectrum β-lactamase producers against tetracyclines. Methods:  This descriptive cross-sectional study was carried out in the department of Microbiology, Army Medical College, Rawalpindi, National University of Sciences and Technology over a period of 6 months.  Seventy eight non-duplicate isolates were included in the study. ESBL detection was done using Jarlier et al method. In vitro susceptibility of tetracyclines like tetracycline, doxycycline, minocycline and tigecycline was then tested using Modified Kirby Bauer disc diffusion method.  The zones of inhibition were measured after completion of incubation period and interpreted as per CLSI and FDA guidelines. Results: Approximately 56.4% of the isolates were Escherichia coli, 28.2% were Klebsiella pneumoniae, 10.26% were Enterobacter species, and 2.6% were each Klebsiella oxytoca and Acinetobacter species.  ESBLs were found to be most sensitive to tigecycline, intermediate in susceptibility to minocycline while least sensitive to doxycycline and tetracycline. Conclusion: Among tetracyclines, tigecycline has best in vitro susceptibility against ESBL producing Gram negative rods.
References
Louis B, Rice, Robert A, Bonomo. Mechanism of resistance to antimicrobial agents. In: Murray PR, Baron EJ, Landry ML, Jogensen JH, Pfaller MA, editor. Manual of clinical microbiology.9th ed. Washington, DC: ASM Press, 2007:1125–8.
Tsering DC, Das S, Adhiakari L, Pal R, Singh TSK. Extended spectrum beta-lactamase detection in gram-negative bacilli of nosocomial origin. J Glob Infect Dis 2009;1(2):87–90.
Ali AM, Rafi S, Qureshi AH. Frequency of extended spectrum beta lactamase producing gram negative bacilli among clinical isolates at clinical laboratories of Army Medical College, Rawalpindi. J Ayub Med Coll Abbottabad 2004;16(1):35–7.
Hafeez RU, Aslam MA, Mir FA, Tahir M, Javaid IF, Ajmal AN. Frequency of extended spectrum beta lactamase producing gram negative bacilli among clinical isolates. Biomed 2009;25(2):112–5.
Dhillon RHP, Clark J. ESBLs: A Clear and Present Danger? Crit Care Res Pract 2012;2012:625170.
Jukes TH. Some historical notes on chlortetracycline. Rev Infect Dis 1985;7(5):702–7.
Brooks GF, Carroll C. Antimicrobial Chemotherapy. In: Brookes GF, Carroll KC, Butel JS, Morse SA. Jawetz, Melnick, & Adelberg's Medical Microbiology. 24th ed. McGraw Hill Companies 2007:185–6.
Geer ND. Tigecycline (Tygacil): the first in the glycylcycline class of antibiotics. Proc (Bayl Univ Med Cent) 2006;19(2):155–61.
Stein GE, Craig WA. Tigecycline: A Critical Analysis. Clin Infect Dis 2006;43(4):518–24.
Morosini M, Garcia-Castillo M, Coque TM, Valverde A, Novais A, Loza E, et al. Antibiotic Coresistance in Extended Spectrum β-Lactamase Producing Enterobacteriaceae And In Vitro Activity Of Tigecycline. Antimicrob Agents Chemother 2006;50(8):2695–9.
Wayne P. Clinical and laboratory standards institute. Implement Guide POCT Health Care Provid 2007;1–37.
Pharmaceutics W. Tygacil (tigecycline) for injection [package insert]. Phila PA Wyeth Pharm Inc 2005.
Al-Zahrani AJ, Akhtar N. Susceptibility Patterns of Extended Spectrum ß-Lactamase (ESBL)-producing Escherichia coli and Klebsiella pneumoniae isolated in a teaching hospital. Pak J Med Res 2005;44(2):64–7.
Hoban DJ, Bouchillon SK, Johnson BM, Johnson JL, Dowzicky MJ. In vitro activity of tigecycline against 6792 Gram-negative and Gram-positive clinical isolates from the global Tigecycline Evaluation and Surveillance Trial (TEST Program, 2004). Diag Microbiol Infect Dis 2004;52(3):215–27.
Bouchillon S, Stevens T, Johnson B, Johnson J, Hoban D, Hackel M, et al. Tigecycline Evaluation Surveillance Trial (TEST) Program-In Vitro Antibacterial Activity Against Selected Species of Enterobacteriaceae in the United States. Drug Resist Updat. 2002;5(3-4):119–25.
Gilbert DN, Moellering RC, Eliopoulos GM, Sande MA. The Sanford Guide to Antimicrobial Therapy, 36th edn. Antimicrobial Therapy Inc, Sperryville, VA, USA. 2006: p 44.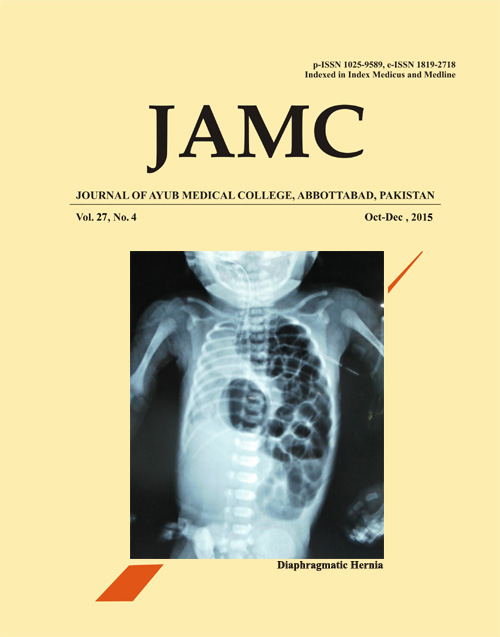 Downloads