URETHROVAGINAL FISTULA: A RARE COMPLICATION SECONDARY TO IMPACTED FOREIGN BODY IN VAGINA
Abstract
We report a case of urethrovaginal fistula following impacted foreign body in vagina. Fistula was suspected on the basis of history and examination and was later on confirmed by voiding cystourethrogram. Cystourethroscopy was done and the fistula was repaired transvaginally in layers. We are reporting this case because of its rarityKeywords: Urethrovaginal fistula; impacted foreign body; voiding cystourethrogram
References
Siddiqui AA, Sachdev PS. Etiology and surgical outcome in a woman with genitourinary fistula: An experience at private sector Hospital Hyderabad, Pakistan. Rawal Med J 2015;40(1):75–7.
Khan RM, Raza N, Jehanzaib M, Sultana R. Vesicovaginal fistula: an experience of 30 cases at Ayub Teaching Hospital Abbottabad. J Ayub Med Coll Abbottabad 2005;17(3):48–50.
Donaldson JF, Tait C, Rad M, Walker S, Lam TB, Abdel‐Fattah M, et al. Obstructive uropathy and vesicovaginal fistula secondary to a retained sex toy in the vagina. J Sex Med 2014;11(10):2595–600.
Raikwar P, Raikwar R, Tiwari B. A rare case of vaginolith, vesical calculus with vesicovaginal fistula in adolescent female. Int J Surg 2016;3(4):2260–3.
Farid FN, Azhar M, Samnani SS, Allana S, Naz A, Bohar F, et al. Psychosocial experiences of women with vesicovaginal fistula: a qualitative approach. J Coll Physicians Surg Pak 2013;23(11):828–9.
Cook RJ, Dickens BM, Syed S. Obstetric fistula: the challenge to human rights. Int J Gynecol Obstet 2004;87(1):72–7.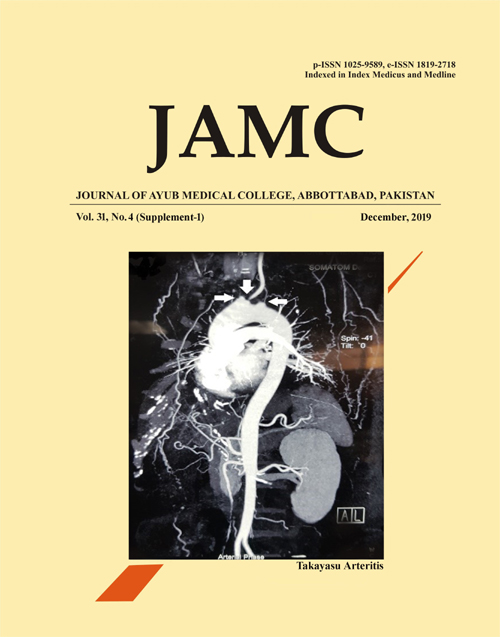 Downloads