PREGNANCY, THYROTOXICOSIS AND POLYMYOSITIS
Abstract
A young pregnant lady of 26 years age, presented with recent onset weakness of legs. On examination, she was only able to move legs from side to side and lift the arms with difficulty. Rest of neurological and systemic examination did not reveal any abnormality. On investigations, there were raised serum muscle enzyme levels, hyperthyroid hormone profile, myopathy on electromyography and myositis on muscle biopsy. Common conditions of myositis were excluded. She was given glucocorticoids and methimazole to which she responded well.
References
Bohan A, Peter JB. Polymyositis and dermatomyositis. N Engl J Med 1975;292(8):403–7.
Kazakov, VM. Terminal Intramuscular Motor Innervation and Motor end-plates in Thyrotoxic Myopathy Neuromuscul Disord 1992;2(5–6):343–9.
Gutiérrez G, Dagnino R, Mintz G. Polymyositis/dermatomyositis and pregnancy. Arthritis Rheum 1984; 27(3):291–4.
Crum NF. Bacterial polymyositis in the United States. Am J Med 2004;117(6):420–8.
Dalakas MC, Hohlfeld R. Polymyositis and dermatomyositis. Lancet 2003;362(9388):971–82.
Mammen AL. Dermatomyositis and polymyositis: clinical presentation, autoantibodies, and pathogenesis. Ann NY Acad Sci 2010;1184:134–53.
Hill CL, Zhang Y, Sigurgeirsson B, Pukkala E, Mellemkjaer L, Airio A, et al. Frequency of specific cancer types in dermatomyositis and polymyositis: a population-based study. Lancet 2001;357(9250):96–100.
Bivalacqua TJ, Alphs H, Aksentijevich I, Schaeffer EM, Schoenberg MP. Paraneoplastic polyarthritis from non- small-cell lung cancer metastatic to the bladder. J Clin Oncol 2007;25(18):2621–3.
Whitmore SE, Rosenshein NB, Provost TT. Ovarian cancer in patients with dermatomyositis. Medicine (Baltimore) 1994;73(3):153–60.
Kaddour N, Snoussi M, Marzouk S, Frikha F, Jallouli M, Frigui M, et al. Pregnancy in dermatomyositis and polymyositis. Tunis Med 2012;90(8–9):606–12.
Wang H, Li H, Kai C, Deng J. Polymyositis associated with hypothyroidism or hyperthyroidism: two cases and review of the literature. Clin Rheumatol 2011;30(4):449–58.
Hsieh MJ, Lyu RK, Chang WN, Chang KH, Chen CM, Chang HS, et al. Hypokalemic thyrotoxic periodic paralysis: clinical characteristics and predictors of recurrent paralytic attacks. Eur J Neurol 2008;15(6):559–64.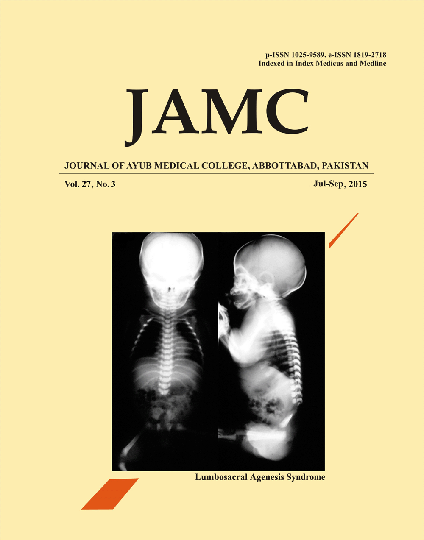 Downloads