MECHANISM OF NEPHROPROTECTION BY PICRORHIZA KURROA
Abstract
Background: Humans are exposed either deliberately or unintentionally to a variety of diverse chemicals that harm the kidney. To reduce the alarming high incidence of nephrotoxicity, some chemical as well as herbal alternatives are needed. Nimesulide belongs to a group of anti-inflammatory drugs that are in common use in our society. Like all non-steroidal anti-inflammatory drugs, it carries a potential threat of nephrotoxicity especially when other risk factors are present in user. The objective of this study was to find herbal alternative with anti-inflammatory and nephroprotective qualities and to bring into light its mechanism of nephroprotection. Method: This experimental study was conducted on mice at National Institute of Health, Islamabad from Feb 2013 to March 2014. Nimesulide was given in a dosage of 750 mg/kg body weight for 3 days to induce nephrotoxicity and protective effect of Picrorhiza kurroa was noted in two doses of 250 mg/kg and 500 mg/kg for 14 days. Renal function tests were done and urinary PGE2 was measured to assess the effect of nimesulide and Pk on kidneys. Results: In our study significant improvement was seen in serum urea and creatinine levels in mice receiving low and high dose Picrorhiza kurroa. However no significant improvement was noted in urinary PGE2 showing that the mechanism of nephroprotection is not by vasodilatory effect of Pk. Conclusion: This study showed nimesulide nephrotoxic potential and Pk is a good herbal anti-inflammatory and nephroprotective alternative for nimesulide but its mechanism of nephroprotection is not by PGE2.Keywords: Nimesulide; Picrorhiza kurroa; PGE2; cisplatin
References
Saghaei E, Moini Zanjani T, Sabetkasaei M, Naseri K. Enhancement of antinociception by co-administrations of nefopam, morphine, and nimesulide in a rat model of neuropathic pain. Korean J Pain 2012;25(1):7–15.
Shaikh GM, Khan DA, Khan FA, Ali MK. Validation of modified estimated GFR in chronic kidney disease patients. J Coll Physician Surg Pak 2013;23(10):793–7.
Zaki SA, Nilofer AR, Taqi SA. Nimesulide-induced acute renal failure. Saudi J Kidney Dis Transpl 2012;23(6):1294–6.
Modi CM, Mody SK, Patel HB, Dudhatra GB, Kumar A, Avale M. Toxicopathological overview of analgesic and anti-inflammatory drugs in animals. J Appl Pharm Sci 2012;2(1):149–57.
Pazhayattil GS, Shirali AC. Drug-induced impairment of renal function. Int J Nephrol Renovasc Dis 2014;7:457–68.
Borku M, Guzel M, Karakurum MC, Ural K, Aktas S. Nimesulide-induced acut biliary tract injury and renal faliure in akitten: a case report. Vet Med-PRAHA 2008;53(3):169–72.
Combest W, Newton M, Combest A, Kosier JH. Effects of herbal supplements on kidney. Urol Nurs 2005;25(5):381–6.
Siddiqi A, Alam SS, Begum S, Nazneen Z, Aaqil B. Evaluation of therapeutic potential of Picrorhiza Kurroa glycosidal extract aginst nimesulide nephrotoxicity. J Ayub Med Coll Abottabad 2015;27(2):312–3.
Yamgar S, Sali L, Salkar R, Jain N, Gadgoli CH. Studies on nephroprotective and nephrocurative activity of ethanolic extract of Picrorhiza kurroa Royle and Arogyawardhini bati in rats. Int J Pharm Technol 2010;2(3):472–89.
Chhabra P, Paul R. Microcrystal test for detection of alkaloids of Datura fastuosa and glycosides of Nerium odorum and Calatropis gigantean. Malaysian J Forensic Sci 2011;2(1):50–6.
Fanos V, Antonucci R, Zaffanello M, Mussap M. Neonatal drug induced nephrotoxicity: Old and next generation biomarkers for early detection and management of neonatal drug-induced nephrotoxicity, with special emphasis on ungal and on metabolomics. Curr Med Chem 2012;19(27):4595–605.
Kim SY, Moon A. Drug-induced nephrotoxicity and its biomarkers. Biomol Ther (Seoul) 2012;20(3):268–72.
Talele BD, Mahajan RT, Chopda MZ, Nemade NV. Nephroprotective plants: a review. Int J Pharm Pharm Sci 2012;4(1):8–16.
Seth P, Kumari R, Madhavan S, Singh AK, Mani H, Banaudha KK, et al. Prevention of renal ischemia-reperfusion-induced injury in rats by picroliv. Biochem Pharmcol 2000;59(10):1315–22.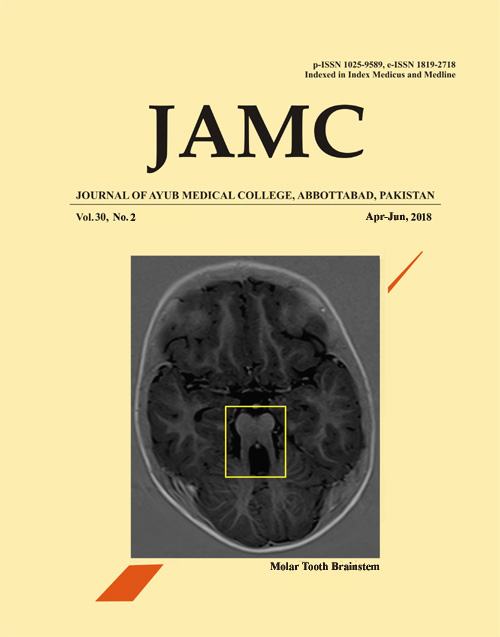 Downloads