ROLE OF IMMUNOHISTOCHEMISTRY IN SUBTYPING RENAL CELL CARCINOMAS WITH OVERLAPPING MORPHOLOGICAL FEATURES
Abstract
Background: Renal cell carcinoma (RCC), accounts for 2–3% of all new cancers diagnosed. Most renal tumours have characteristic histological features, which help in their sub classification. However, some cases do show overlapping morphology which pose a diagnostic challenge for the pathologists. Tumour ancillary studies such as immunohistochemistry (IHC) may play a significant role in segregation of these tumours. This study was undertaken to determine the role of IHC in diagnosing these tumours. Methods: It was a Cross-sectional, prospective study over a period of two years from 1st January 2014 to 30th December 2015. It was carried out in histopathology laboratory of Shifa International Hospital, Islamabad. A total of fifty-five (n=55) nephrectomy specimens having RCC subtypes were included. A specific morphological diagnosis was rendered in each case on H&E.. A panel of six immunohistochemical markers CK7, CD10, CD117, CA IX, AMACR and Vimentin was then applied in each case and a final diagnosis considering both morphology and IHC was given. Statistical analysis was done using SPSS version 20.0. Mean and SD were calculated for quantitative variables where as frequencies and percentages were calculated for qualitative variables.Results: Out of a total of 55 cases, 36 (65.55%) were males whereas 19(34.5%) were females. The mean age of patients was 54.04±14.40 years. Clear cell RCC comprised 70.9% (n=39), Papillary RCC 14.5% (n=8), Chromophobe RCC 10.9% (n=6) and clear cell papillary RCC 3.6% (n=2) of cases on morphology. After application of IHC stains in all cases, 83.6%(n=46) of cases were found to have correct diagnosis on H& E. However, 16.4% (n=9) of cases could not be correctly diagnosed on morphology alone and it was in these cases that IHC played a major role in reaching a final diagnosis. Conclusion Although most RCC subtypes display a characteristic morphology on H&E, in a significant proportion of the cases there are considerable overlapping morphological features. Our study shows that a correct diagnosis, cannot be made on H & E alone in a notable number of cases. Therefore, IHC should be applied in all cases to reach a final diagnosis, which has both prognostic and therapeutic implications.Keywords: RCC subtypes; Immunohistochemistry; Clear cell papillary RCC
References
Pradhan D, Kakkar N, Bal A, Singh SK, Joshi K. Sub-typing of renal cell tumours; contribution of ancillary techniques. Diagn Pathol 2009;4:21.
Shen SS, Truong LD, Scarpelli M, Lopez-Beltran A. Role of immunohistochemistry in diagnosing renal neoplasms. Arch Pathol Lab Med 2012;136(4):410–7.
Truong LD, Shen SS. Immunohistochemical diagnosis of renal neoplasms. Arch Pathol Lab Med 2011;135(1):92–109.
Ross H, Martignoni G, Argani P. Renal cell carcinoma with clear cell and papillary features. Arch Pathol Lab Med 2012;136(4):391–9.
Adam J, Couturier J, Molinie V, Vieillefond A, Sibony M. Clear-cell papillary renal cell carcinoma: 24 cases of a distinct low-grade renal tumour and a comparative genomic hybridization array study of seven cases. Histopathology 2011;58(7):1064–71.
Al-Ahmadie HA, Alden D, Fine SW, Gopalan A, Touijer KA, Russo P, et al. Role of immunohistochemistry in the evaluation of needle core biopsies in adult renal cortical tumours: an ex vivo study. Am J Surg Pathol 2011;35(7):949–61.
Karakiewicz PI, Jeldres C, Suardi N, Hutterer GC, Perrotte P, Capitanio U, et al. Age at diagnosis is a determinant factor of renal cell carcinoma-specific survival in patients treated with nephrectomy. Can Urol Assoc J 2008;2(6):610–17.
Agnihotri S, Kumar J, Jain M, Kapoor R, Mandhani A. Renal cell carcinoma in India demonstrates early age of onset & a late stage of presentation. Indian J Med Res 2014;140(5):624–9.
Latif F, Mubarak M, Kazi JI. Histopathological characteristics of adult renal tumours: a preliminary report. J Pak Med Assoc 2011;61(3):224–8.
Qu Y, Chen H, Gu W, Gu C, Zhang H, Xu J, et al. Age-Dependent Association between Sex and Renal Cell Carcinoma Mortality: a Population-Based Analysis. Sci Rep 2015;5:9160.
Humera, Ali S, Kehar SI. Morphological variants of renal carcinoma in radical nephrectomy specimens. J Coll Physicians Surg Pak 2015;25(9):654–7.
Olshan AF, Kuo TM, Meyer AM, Nielsen ME, Purdue MP, Rathmell WK. Racial difference in histologic subtype of renal cell carcinoma. Cancer Med 2013;2(5):744–9.
Gowrishankar B, Cahill L, Arndt AE, Al-Ahmadie H, Lin O, Chadalavada K, et al. Subtyping of renal cortical neoplasms in fine needle aspiration biopsies situ hybridization. BJU Int 2014;114(6):881–90.
Barocas DA, Rohan SM, Kao J, Gurevich RD, Del Pizzo JJ, Vaughan ED Jr, et al. Diagnosis of renal tumours on needle biopsy specimens by histological and molecular analysis. J Urol 2006;176(5):1957–62.
Namnak S, Kittikowit W, Wongphoom J. The role of immunohistochemistry in diagnosis of renal cell carcinoma subtypes. Asian Arch Path 2013;9(1):9–16.
Barocas DA, Mathew S, DelPizzo JJ, Vaughan ED Jr, Sosa RE, Fine RG, et al. Renal cell carcinoma sub-typing by histopathology and fluorescence in situ hybridization on a needle-biopsy specimen. BJU Int 2007;99(2):290–5.
Spector Y, Fridman E, Rosenwald S, Zilber S, Huang Y, Barshack I, et al. Development and validation of a microRNA-based diagnostic assay for classification of renal cell carcinomas. Mol Oncol 2013;7(3):732–8.
Alshenway HA. Immunohistochemical panel for differentiating renal cell carcinoma with clear and papillary features. Pathol Oncol Res 2015;21(4):893–9.
Geramizadeh B, Ravanshad M, Rahsaz M. Useful markers for differential diagnosis of oncocytoma, chromophobe renal cell carcinoma and conventional renal cell carcinoma. Indian J Pathol Microbiol 2008;51(2):167–71.
Liu L, Qian J, Singh H, Meiers I, Zhou X, Bostwick DG. Immunohistochemical analysis of chromophobe renal cell carcinoma, renal oncocytoma, and clear cell carcinoma. An optimal and practical panel for differential diagnosis. Arch Pathol Lab Med 2007;131(8):1290–7.
Valenca LB, Hirsch MS, Choueiri TK, Harshman LC. Non-clear cell renal cell carcinoma, Part 1: Histology. Clin Adv Hematol Oncol 2015;13(5):308–13.
Hammerich KH, Ayala GE, Wheeler TM. Application of immunohistochemistry to the genitourinary system (prostate, urinary bladder, testis, and kidney). Arch Pathol Lab Med 2008;132(3):432–40.
Alharbi A, Al Turki MS, Aloudah N, Alsaad KO. Incidental Eosinophilic Chromophobe Renal Cell Carcinoma in Renal Allograft. Case Rep Transplant 2017;2017:4232474.
Yasir S, Herrera L, Gomez-Femandez C, Reis IM, Umar S, Leveillee R, et al. CD10+ and CK7/RON- immunophenotype distinguishes renal cell carcinoma, conventional type with eosinophilic morphology from its mimickers. Appl Immunohistochem Mol Morphol 2012;20(5):454–61.
Gobbo S, Eble JN, Grignon DJ, Martignoni G, MacLennan GT, Shah RB, et al. Clear cell papillary renal cell carcinoma: a distinct histopathologic and molecular genetic entity. Am J Surg Pathol 2008;32(8):1239–45.
Anderson DA, Tretiakova MS. Primary Renal Carcinoid with Bilateral Multiple Clear Cell Papillary Renal Cell Carcinomas. Case Rep Pathol 2017;2017:9672368.
Dhakal HP, Mckenney JK, Khor LY, Reynolds JP, Magi-Galluzzi C, Przybycin CG. Renal neoplasms with overlapping features of clear cell renal cell carcinoma and clear cell papillary renal cell carcinoma. A clinicopathologic study of 37 cases from a single institution. Am J Surg Pathol 2016;40(2):141–54.
Srigley JR, Delahunt B, Eble JN, Egevad L, Epstein JI, Grignon D, et al. The International Society of Urological Pathology (ISUP) Vancouver classification of renal neoplasia. Am J Surg Pathol 2013;37(10):1469–89.
Liddell H, Mare A, Heywood S, Bennett G, Chan HF. Clear cell papillary renal cell carcinoma: a potential mimic of conventional clear cell renal carcinoma on core biopsy. Case Rep Urol 2015;2015:423908.
Kuthi L, Jenei A, Hajdu A, Németh I, Varga Z, Bajory Z, et al. Prognostic Factors for Renal Cell Carcinoma Subtypes Diagnosed According to the 2016 WHO Renal Tumor Classification: A Study Involving 928 Patients. Pathol Oncol Res 2017;23(3):689–98.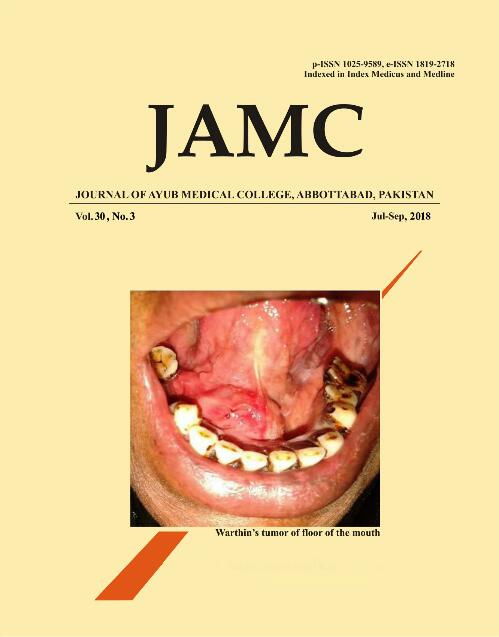 Downloads