DEXTROCARDIA ASSOCIATED WITH LEFT HEMIDIAPHRAGMATIC EVENTRATION
Abstract
A rare case of dextrcardia in association with eventration of left hemidiaphragm  who failed to  thrive is presented. Growth retardation could not be attributed to these congenital anomalies.
References
Behrman RE, Kleigman RM, Jenson HB. Nelson text book of paediatrics, 16thed. Philadelphia, WB Saunders;2000:p 1345
Itoh M, Yada Y, Hashimoto U, Sasaki Y, Ohga K, Oka T. A case of intralobar pulmonary sequesteration associated with ASD, dextrocardia, hypoplasia of the right lung & eventration of the diaphragm. Kyoba geka 1987;40(13):1099-103.
Jroundi L, Cherkasni MM, Dafrin R, Imani F. Localized right diaphragmatic eventration associated with dextrocardia. J Radiol 2001;82(5):593-5
Malone PS, Brain AJ, Kiely EM, Spitz L. Congenital diaphragmatic defects that present late. Arch Dis Child 1989; 64(11): 1542-4.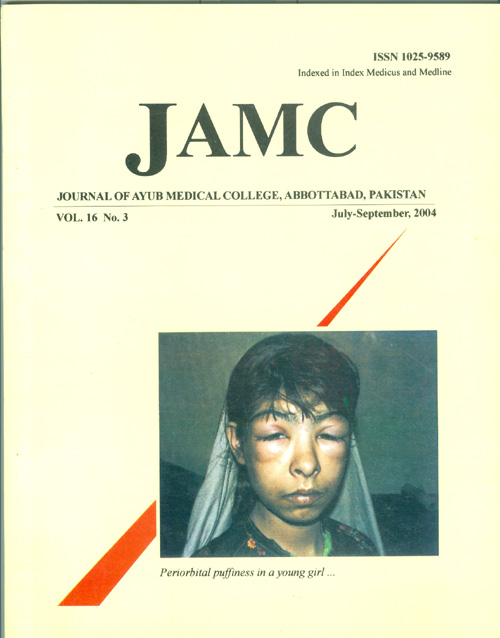 Downloads