TO LIGATE OR NOT THE INFERIOR THYROID ARTERY TO AVOID HYPOCALCAEMIA AFTER THYROID SURGERY
Abstract
Background: Hypocalcaemia is a well recognized complication of thyroid surgery. We havecompared the prevalence of hypocalcaemia in our patients following ligation and non-ligation ofthe inferior thyroid artery (ITA) during thyroid surgery. Methods: A prospective observationalstudy was done from January 2000 to December 2004, at Fauji Foundation Hospital, Rawalpindi.All patients undergoing subtotal or total thyroidectomy were placed in two groups at random.Group I had ITA ligated whereas in Group II, ITA was not ligated. Results: 310 patients wereoperated, majority of them being female (97.10%). Transient hypocalcaemia was observed in4.29% patients in Group I and 3.4% patients in Group II. Permanent hypocalcaemia was observedin 1.84% and 1.36% patients in Group I and Group II, respectively. Results were statisticallyinsignificant (p value > 0.5%). Conclusion: There is no significant difference in post-operativehypocalcaemia whether or not the ITA is ligated.Keywords: Thyroidectomy; Hypocalcaemia; Inferior thyroid artery
References
Mittendorf EA, McHenry CR. Complications and sequelae of
thyroidectomy and analysis of surgeon experience and out
come. Surg Technol Int 2004;12:152-7.
Hai AA, Shrivastava RB(editors). Endocrines In, Text Book
of Surgery. New Delhi: Tata McGraw-Hill; 2003. p730-1.
McHenry CR. Patient volume and complications in thyroid
surgery. BJS 2002;89:821-3.
George SF, Paul S, Zaid A, Robert NC. Minimally invasive
non-endoscopic thyroid surgery. J Am Coll Surg
;192(5):665-8.
Pisanu A, Piu S, Cois A, Uccheddu A. Hypocalcemia
following total thyroidectomy: early factors predicting long
term outcome. G Chir 2005;26(4):131-4.
J Ayub Med Coll Abbottabad 2007; 19(2)
Glinoer D, Andry G, Chantrain G, Samil N. Clinical aspects
of early and late hypocalcemia after thyroid surgery. Eur J
Surg Oncol 2000;26(6):571-7.
Bashir EA, Khan FA, Javeed M. Ligation of inferior thyroid
arteries in subtotal thyroidectomy and post operative
parathyroid functions. J Coll Physc Surg Pak 1998;8(1):17-9.
Anjum MN, Malik A, Haq A. Post-operative hypocalcemia
after thyroidectomy: analysis of risk factors. Pak Postgrad
Med J 2003;14(3):112-5.
Schmauss AK, Zeech U. Postoperative serum calcium and
phosphate concentration after ligation of inferior thyroid
artery. Zentralbl Chir 1981;106:1063-73.
Halsted WS, Evans HM. The Parathyroids, their blood supply
and their preservation in operation on thyroid glands. Am J
Surg 1907;46:489-506.
Nies C, Sitter H, Ziekle A, Bandorski T, Menze J, Ehlenz K.
Parathyroid functions following ligation of the inferior
thyroid arteries during bilateral subtotal thyroidectomy. Br J
Surg 1994;81:1757-9.
Araujo Filho VJ, Silva Filho GB, Brandao LG, Santos LR,
Ferraz AR. The importance of ligation of inferior thyroid
artery in parathyroid function after subtotal thyroidectomy.
Rev Hosp Clin Fac Med Sao Paulo 2000;55(4):113-20.
Thomusch O, Machens A, Sekulla C, Ukkat J, Braukhoff M,
Dralle H. The impact of surgical technique on post operative
hypoparathyroidism in bilateral thyroid surgery: a
multivariate analysis of 5846 consecutive patients. Surgery
;133(2):180-5.
Schulte KM, Roher HD. Complications in thyroid surgery of
benign thyroid disease. Acta Chirurgica Austriaca
;33(4):164-72.
Kovacs L, Goth MI, Voros A, Hubina E, Szilagyi G,
Szabolcs I. Changes of calcium level following thyroid
surgery—reasons and clinical implications. Exp Clin
Endocrinol Diabetes 2000;108(5):364-8.
Wilson RB, Erskin C, Crowe PJ. Hypomagnesemia and
hypocalcemia after thyroidectomy. World J Surg
;24(6):722-6.
Iqbal J, Ali B, Pasha HK. Total thyroidectomy : a study of 58
cases. J Coll Physc Surg Pak1997;7(1):20-1.
Mosskilde L, Melsen F, Bagger JP, Myhre-Jensen O,
Schwartz-Sorensen N. Bone changes in hyperthyroidism:
interrelationship between bone morphology, thyroid function
and calcium-Phosphorus metabolism. Acta Endocrinol
(Copenh) 1977;85:515-25.
Chen H, Civelek AC, Westra WH, Scheel PJ, Udelsman R.
Use of Tc 99mSestamibi scintigraphy for recurrent tertiary
hyperparathyroidism from a parathyroid forearm graft. South
Med J 2000;93(2):215-7.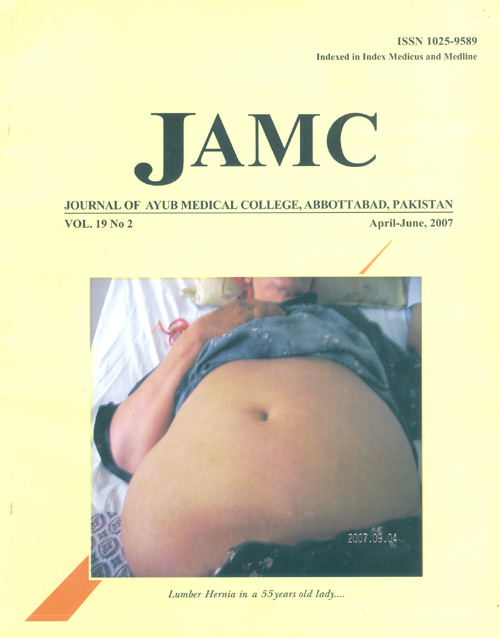 Downloads