KNOWLEDGE, ATTITUDE AND PRACTICES OF HEALTH STAFF REGARDING INFECTIOUS WASTE HANDLING OF TERTIARY CARE HEALTH FACILITIES AT METROPOLITAN CITY OF PAKISTAN
Abstract
Background: Health Care Waste (HCW) is considered as the second dangerous waste in the World that needs to be properly disposed by trained health care staff. Good knowledge, positive attitude and safe practices of medical staff is very imperative while managing this infectious waste. This assessment has been conducted to determine the situation and KAP of infectious waste management in health care workers working at tertiary care settings health facilities of Rawalpindi, Pakistan. Methods: This study was part of an ongoing quasi-experimental with control and intervention design and was conducted in tertiary care governmental hospitals of Rawalpindi by interviewing healthcare workers (HCWs) who were selected randomly after the sample size calculation. The participants were selected according to the proportional size of the each HCWs for their equal representation from all the groups. Self-administered valid and reliable questionnaire were adapted after taking the written consent. Ethical consideration was taken from ethical committee of Health Services Academy Pakistan. Results: Total 275 HCWs including doctors, nurses, paramedics and sanitary workers were interviewed during this baseline survey. The mean age of the health workers were 30±5 years. Infectious waste management practices with in both hospitals were not found statistically significant (p=0.33). However, the socio-demographic information like age, gender, level of education and experience, when compared with the practices were found statistically significant (p<0.05). Doctors and nurses have better knowledge, positive attitude and good practices compare to paramedics and sanitary staff regarding infectious waste management and was found statistically significant (p<0.05). Conclusions: Practices among HCWs were not found up to the standards in these tertiary care hospitals ofPakistan and were not following the proper guidelines and WHO rules.Keywords: Health Care Workers, Waste Management, Infectious Waste, KAP, Assessment
References
Jang YC, Lee C, Yoon OS, Kim H. Medical waste management in Korea. J Environ Manage 2006;80(2):107–15.
Marinkovic N, Vitale K, Janev Holcer N, Dzakula A, Pavic T. Management of hazardous medical waste in Croatia. Waste Manag 2008;28:1049–56.
Zhang HJ, Zhang YH, Wang Y, Yang YH, Zhang J, Wang YL, et al. Investigation of medical waste management in Gansu Province, China. Waste Manag Res 2013;31:655–9.
Sharma A, Sharma V, Sharma S, Singh P. Awareness of biomedical waste management among health care personnel in Jaipur, India. Oral Health and Dental Management. 2013;12(1):32–40.
Nema A, Pathak A, Bajaj P, Singh H, Kumar S. A case study: biomedical waste management practices at city hospital in Himachal Pradesh. Waste Manag Res 2011;29:669–73.
Ullah JH, Ahmed R, Malik JI, Khan MA. Outcome of 7-S, TQM technique for healthcare waste management. J Coll Physicians Surg Pak 2011;21:731–4.
Kumar R, Khan EA, Ahmed J, Khan Z, Magan M, Nousheen, et al. Healthcare waste management (HCWM) in Pakistan: current situation and training options. J Ayub Med Coll Abbottabad 2010;22(4):101–5.
Gautam V, Thapar R, Sharma M. Biomedical waste management: incineration vs. environmental safety. Indian J Med Microbiol 2010;28(3):191–2.
Harhay MO, Halpern SD, Harhay JS, Olliaro PL. Health care waste management: a neglected and growing public health problem worldwide. Trop Med Int Health 2009;14:1414–7.
Qaiser S. Survey of sharp waste disposal system in clinics of New Karachi. J Pak Med Assoc 2012;62(2):163–4.
Pruss A, Giroult E, Rushbrook P. Safe management of wastes from healthcare activities. Geneva, Switzerland: WHO; 1999.
Janjua NZ. Injection practices and sharp waste disposal by general practitioners of Murree, Pakistan. J Pak Med Assoc 2003;53(3):107–11.
Rao PH. Report: Hospital waste management--awareness and practices: a study of three states in India. Waste Manag Res 2008;26:297–303.
Gyawali S, Rathore DS, Kc B, Shankar PR. Study of status of safe injection practice and knowledge regarding injection safety among primary health care workers in Baglung district, western Nepal. BMC Int Health Hum Rights 2013;13:3.
Chethana T, Thapsey H, Gautham MS, Sreekantaiah P, Suryanarayana SP. Situation analysis and issues in management of biomedical waste in select small health care facilities in a ward under Bruhat Bengaluru Mahanagara Palike, Bangalore, India. J Community Health 2013;39(2):310–15.
Anjum Q, Siddiqui H, Ahmed Y, Rizvi SR, Usman Y. Knowledge of students regarding hepatitis and HIV/AIDS of a private medical university in Karachi. J Pak Med Assoc 2005;55(7):285–8.
Haylamicheal ID, Desalegne SA. A review of legal framework applicable for the management of healthcare waste and current management practices in Ethiopia. Waste Manag Res 2012;30:607–18.
Brunot A, Thompson C. Health care waste management of potentially infectious medical waste by healthcare professionals in a private medical practice: a study of practices. Sante Publique 2010;22(6):605–15. [Article in French]
Ferreira V, Teixeira MR. Healthcare waste management practices and risk perceptions: findings from hospitals in the Algarve region, Portugal. Waste Manag 2010;30:2657–63.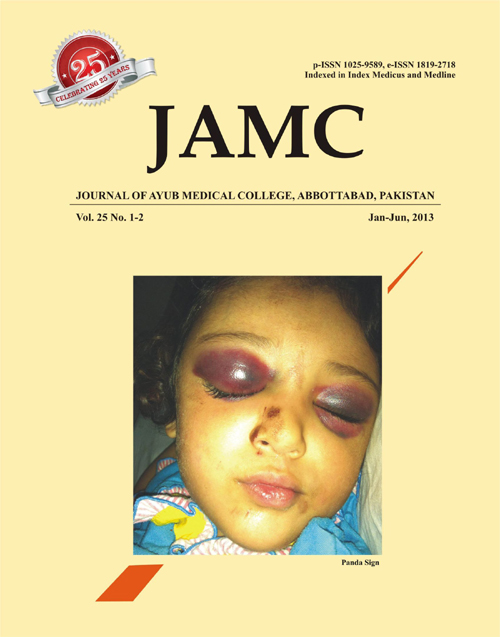 Downloads