SURVEY OF EXTRA PULMONARY TUBERCULOSIS IN D.I. KHAN
Abstract
A total of 360 biopsy specimens were sent to our clinical laboratory by the surgicaldepartment of Distt: Head-quarter Hospital, Dera Ismail Khan during the year 1987-88.Out of these, 107 (29.7%) were non-tumors. Twenty of these (18.7%) were proved to betubercular. Tuberculosis of the skin (35%) was found to be most common followed byG.I.T (20%) Bones and Joints (20%), lymphnodes (15%) and testis (10%). Mostly youngadults and to some extent children were affected. Mostly the patients belonged to city slumswere of lower socio-economic class and were living in crowded situation.
References
Bokhari, S.Y; Ahmad, A; Sheikh, N.U; and Ahmad, I.A. Study of Tuberculosis Contacts. JPMA
; 37:48.
McKenna, E; B and Cohen, E; L. Dermatology. 1st ed. London, Bailiere, Tindall and Cox, 1963; P-
Medical Officer of Health. Annual report, 1985. Cape Town. Municipality of Cape Town, 1986.
Johnson, C.A; Nill, I.D; and Bowie, N.D. Abdominal tuberculosis in children. The Challenge, 1988;
: 27.
Aziz, A; and Raja, S; N. GPS, Discuss extra pulmonary tuberculosis. AMN report. The Challenge
; 27: 19.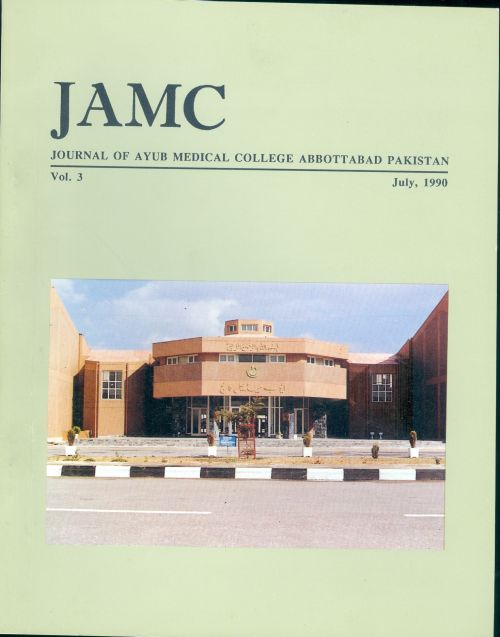 Downloads