PATHOGENIC ORGANISMS IN THE ENVIRONMENT OF A TEACHING HOSPITAL
Abstract
ABSTRACT:A survey of bacterial organisms was carried out at District Headquarter leaching Hospital,Abbottabad. It was observed that pathogenic organisms in the hospital environment were quite highas compared to clean area outside the hospital. These micro-organisms were isolated from hands,clothes, nose, car and throat of various staff members and at different places and accessories of thehospital. The predominant organisms found were Staphylococcus aureus, Staphylococcus albus andEscherichia coli.
References
Salarzai, Taria Nishtar and Taj B. Uppal. Pathogenic organisms in hospital environment. PJYIR Vol.
, No. 3-4 July-October, 1979; 5-10.
Godlee F, Walkee A. Importance of a healthy environment. BMJ Vol. 303 1991; 1124-6.
Cruickshank R, Guguid JP, Marmion BP. Medical microbiology Vol. 11, 12lhc cd, Churchill
Livingstone, London 1975.
Salarzai, Tariq Nishtar and Taj B Uppal. Bacterial population in hospital environment. PJMR Vol.
No. 3-4 1977; 1-3.
John E. Blair. American Society for microbiology. Manual of Clinical microbiology. Bethesda author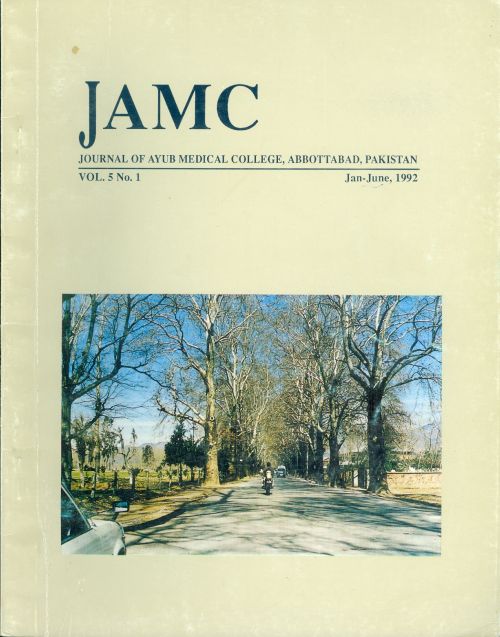 Downloads