HEPATORENAL SYNDROME IN PATIENTS WITH CIRRHOSIS OF LIVER ACCORDING TO 2007 INTERNATIONAL ASCITES CLUB CRITERIA
Abstract
Background: Heptorenal syndrome is a complication of cirrhosis of liver and is characterized by progressive renal failure. This study was done to determine the frequency of hepatorenal syndrome according to 2007 international ascites club criteria among patients of cirrhosis attending Medical Units of Civil hospital Karachi. Methods: This is a cross-sectional study conducted on the hospitalized patients in the Department of Medicine-Civil Hospital Karachi from 01-04-2014 to 30-09-2014 where total 265 patients of either gender, age >18 years & <60 years & diagnosed case of CLD were included. Patients with shock, SIRS, sepsis, known cases of intrinsic renal diseases, or history of diabetes mellitus, Hypertension or connective tissue diseases were excluded. Mean±SD were expressed for continuous variable like, age, duration of CLD. Frequency & percentages of other categorical variables, i.e., gender, residence were expressed. Effect modification was tested through Chi-square with p-value <0.05 significant. Results: The mean±SD age of patient was 48.23±7.87 years with range 18–60 years. Mean±SD duration of chronic liver disease was 5.60±1.92 years with a range of 3–12 years. More than 155 (58%) participants in this study were male and females were 110 (41.51%). More than 36 (13%) were of age less than and equal to 40 years; 121 (45.67%) were from 41–50 years, while 108 (40.75%) were from age 51–60 years. More than 176 (66.41%) belonged to rural areas while only 89 (33.58%) belonged to urban areas. The study observed that according to IAC 2007 criteria of diagnosis of hepatorenal syndrome 15.09% of patients with cirrhosis were found to have HRS. Conclusion: Hepatorenal syndrome represents the end stage of a sequence of reduction of renal perfusion induced by advanced liver failure. Almost every seventh patient of Cirrhosis can develop hepatorenal Syndrome. This should be looked up at an early stage so that it can be prevented.Keywords: Hepatorenal Syndrome; renal failure; Cirrhosis
References
Figueiredo A, Romero-Bermejo F, Perdigoto R, Marcelino P. The End-Organ Impairment in Liver Cirrhosis: Appointments for Critical Care. Crit Care Res Pract 2012;2012:539412.
Almani SA, Memon AS, Memon AI, Shah I, Rahpoto Q, Solangi R. Cirrhosis of liver: Etiological factors, complications and prognosis. J Liaquat Univ Med Health Sci 2008;7(2):61–6.
Wong F. Recent advances in our understanding of hepatorenal syndrome. Nat Rev Gastroenterol Hepatol 2012;9(7):382–91.
Fagundes C, Ginès P. Hepatorenal syndrome: a severe, but treatable, cause of kidney failure in cirrhosis. Am J Kidney Dis 2012;59(6):874–85.
Munoz SJ. The Hepatorenal Syndrome. Med Clin North Am 2008;32(4):813–37.
Janičko M, Veselíny E, Abraldes JG, Jarčuška P. Serum Sodium Identifies Patients with Cirrhosis at High Risk of Hepatorenal Syndrome. Z Gastroenterol 2013;51(7):628–34.
Li GX, He Y, Luo TX, Gao BX, Nie X, Yu P, et al. Pathogenic effects of level of nitric oxide, hyponatremia and heart function on hepatorenal syndrome. Zhonghua Yi Xue Za Zhi 2011;91(36):2534–7.
Yan Y, Mai L, Zhang Y, Jiang YS, Xu QH. Prognostic analysis and establishment of a prognostic model for patients with liver failure with hepatorenal syndrome. Zhonghua Shi Yan He Lin Chuang Bing Du Xue Za Zhi 2012;26(2):127–9.
Hinz M, Wree A, Jochum C, Bechmann LP, Saner F, Gerbes AL, et al. High age and low sodium urine concentration are associated with poor survival in patients with hepatorenal syndrome. Ann Hepatol 2013;12(1):92–9.
Arroyo V, Ginès P, Gerbes AL, Dudley FJ, Gentilini P, Laffi G, et al. Definition and diagnostic criteria of refractory ascites and hepatorenal syndrome in cirrhosis. International Ascites Club. Hepatology 1996;23(1):164–76.
Ginès A, Escorsell A, Ginès P, Saló J, Jiménez W, Inglada L, et al. Incidence, predictive factors, and prognosis of the hepatorenal syndrome in cirrhosis with ascites. Gastroenterology 1993;105(1):229–36.
Planas R, Montoliu S, Ballesté B, Rivera M, Miquel M, Masnou H, et al. Natural history of patients hospitalized for management of cirrhotic ascites. Clin Gastroenterol Hepatol 2006;4(11):1385–94.
Kumar R, Ahmed R, Rathi SK, Sethar GH. Frequency of HepatorenalSundrome among Cirrhotics. J Coll Physicians Surg Pak 2005;15(10):590–3.
Salerno F, Cazzaniga M, Merli M, Spinzi G, Saibeni S, Salmi A, et al. Diagnosis, treatment and survival of patients with hepatorenal syndrome: a survey on daily medical practice. J Hepatol 2011;55(6):1241–8.
Martín-Llahí M, Guevara M, Torre A, Fagundes C, Restuccia T, Gilabert R, et al. Prognostic importance of the cause of renal failure in patients with cirrhosis. Gastroenterology 2011;140(2):488–96.
Ginès P, Schrier RW. Renal failure in cirrhosis. N Engl J Med 2009;361(13):1279–90.
Lau C, Martin P, Bunnapradist S. Management of renal dysfunction in patients receiving a liver transplant. Clin Liver Dis 2011;15(4):807–20.
Arroyo V, Bataller R. Historical notes on ascites in cirrhosis. Ascites Ren Dysfunct Liver Dis Blackwell Sci Oxf 1999;3–13.
Flint A. Clinical report of hydro-peritoneum, based on analysis of forty-six cases. Am J Med Sci 1863;45(90):306–39.
Helvig FC, Schutz CB. A liver and kidney syndrome: clinical, pathological and experimental studies. J Surg Gynecol Obstet 1932;55(4):570–82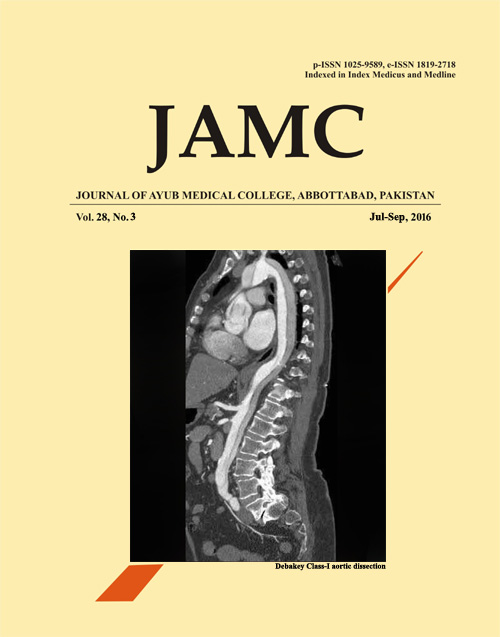 Downloads