PERCENTAGE OF CD4+ AND CD8+ T-LYMPHOCYTES IN BLOOD OF TUBERCULOSIS PATIENTS
Abstract
Background: Tuberculosis is a fatal infectious disease, mainly caused by Mycobacteriumtuberculosis. Spread of TB is controlled by cell-mediated immunity. Purpose of this study was todetermine CD4+ and CD8+ T cell percentages in TB patients. Methods: 77 subjects consisted of39 patients of active tuberculosis and 37 normal healthy individuals were recruited for the study.Among patients, 27 were at different stages of anti-tuberculous therapy while rests of the patientswere not taking treatment. Sixteen patients were sputum positive for AFB while other patientswere sputum negative for AFB. T cells percentages were determined by flow cytometer. Results:In TB patients CD4+ and CD8+ T cells percentages were 34.4±9.8 and 32.0±9.8 while in controlsthese were 37.1±6.9 and 30.2±7.2 respectively but the difference was statistically insignificant.CD4+ T cell percentage in newly diagnosed TB patients was 28.8±8.7 while it was 37.9±8.9 in TBpatients who were on therapy and difference was statistically significant whereas difference inCD8+ T-cell percentages was statistically insignificant. A negative correlation between CD8+ Tcells percentage and the duration of ATT was found. Conclusion: CD4+ and CD8+ T-cellspercentages may help to find out the immune status of TB patients before and after the completionof ATT.Keywords: TB, CD4+, CD8+, ATT, AFB
References
Global Tuberculosis Control Surveillance, Planning, Financing,
Geneva: World Health Organization; 2007.
WHO report, Global tuberculosis control; TB publications,
Annex 1- Profiles of high-burden countries, Pakistan 2008. p.
Available at: http://www.who.int/tb/publications/
global_report/2008/pdf/pak.pdf
National Tuberculosis Control Program in Pakistan; Annexure I:
Historical review of TB control in Pakistan at a glance. p.15–6.
Available at: http://www.ntp.gov.pk/related_documents/
Annexure I.pdf
Aamer I, Sakhawat A, Wajid A, Muhammad AW. Latest Pattern
of Multi-drug Resistant Tuberculosis in Pakistan. Infect Dis J Pak
;17:14–7.
Carroll, Karen C. Mycobacteria. In: Brook GF, Butel JS, and Morse
SA. Jawetz, Melnick, and Adelberg's Medical Microbiology. 24th
ed. McGraw Hill; 2008:320–9.
Glickman MS, Jacobs WRJ. Microbial Pathogenesis of
Mycobacterium tuberculosis: dawn of a discipline. Cell
;104:477–85.
Rob B, Katherine F, Christopher D. Cost effective analysis of
strategies for tuberculosis control in developing countries. BMJ
;331:1–6.
Hernández-Pando R, Chacón-Salinas R, Serafín-López J, Estrada
I. Immunology, Pathogenesis, Virulence, In: Palomino JC, Leao
SC. Tuberculois 2007. 1st ed. Basic Science to patient care;
p.157.
Schoenborn JR, Wilson CB. Regulation of interferon-gamma
during innate and adaptive immune responses. Adv Immunol
;96:41–101.
J Ayub Med Coll Abbottabad 2010;22(4)
http://www.ayubmed.edu.pk/JAMC/PAST/22-4/Nadeem.pdf
Locksley RM, Killeen N, Lenardo MJ. The TNF, and TNF
receptor superfamilies: integrating mammalian biology. Cell
;104:487–501.
Bhatnagar R, Malaviya AN, Narayanan S, Rajgopalan P, Kumar
R. Spectrum of immune response abnormalities in different
forms of tuberculosis. The American Review of Respiratory
Disease 1977;115:207–12.
Figen D, Handan H. Lymphocyte subpopulation in pulmonary
tuberculosis patients. Mediators of inflammation 2006;10:1–6
Singhal M, Banavaliker JN. Peripheral blood lymphocytes
subpopulation in patients with tuberculosis and the effect of
chemotherapy. Tubercle 1989;70:171–8.
Pilheu JA, De Salvo MC. CD 4 lymhocytopenia in severe
pulmonary tuberculosis with out evidence of human
immunodefficiency virus infection. Int J Tuberc Lung Dis
;1:422–6.
Thomas CYT, Chihong C, Mengjer H, Kouching T, Cheng HL.
Shifts of T4/T8 T Lymphocytes from BAL Fliud and Peripheral
Blood by Clinical Grade in Patients with Pulmonary
Tuberculosis. Chest 2002;122:1285–91.
Gariby E, Gastelum PC, Velazquez C ,Hernandez J.
Immunophenotyping analysis of peripheral T and B lymphocytes
in patients with chronic pulmonary tuberculosis. International
Congress on Infectious Diseases Abstracts, Poster Presentation.
; 5:1343.
Shijubo N, Nakanishi F, Hirasawa M, Sigehara K. Sasaki H,
Asakawa M, et al. Phenotypic analysis in peripheral blood
lymphocytes of patients with pulmonary tuberculosis. Kekkaku
(Tuberculosis) 1992;67:581–5.
Vieira J, Frank E, Spira TJ, Landesman SH. Acquired immune
deficiency in Haitians: opportunistic infections in previously
healthy Haitian immigrants. N Engl J Med 1983;308:125–9.
Onwubilili JK, Edwardst AJ, Palmer L. T4 lymphopenia in
human tuberculosis. Tuercle 1987;68:195–200.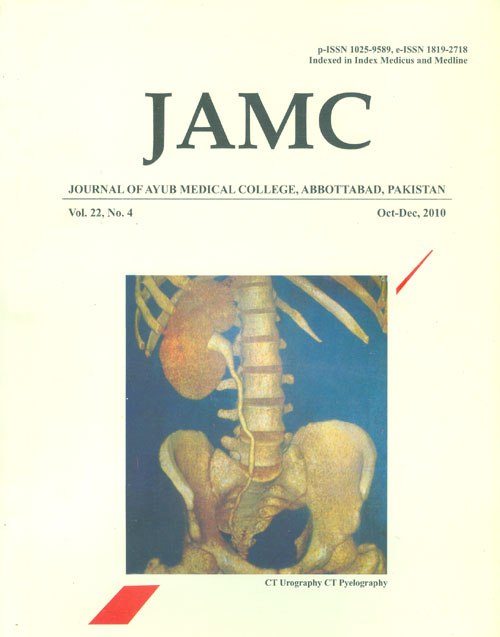 Downloads