PATTERN OF SEXUALLY TRANSMITTED DISEASES IN HAZARA DIVISION
Abstract
A retrospective study was done involving 185 patients with sexually transmitted diseases, the aim being toknow the pattern of sexually transmitted diseases, male to female ratio, common age groups, marital statusand sources of infection. Gonorrhoea was the most common sexually transmitted disease. There were 32cases of genital warts, 16 cases of non-gonococcal urethritis, 10 cases of genital molluscurn contagiosum, 9cases of herpes genitalis, 8 cases of syphilis, 6 cases of lymphogranuloma venereum and 2 cases of chancroid.Of 185 cases only 6 were females. Majority of the patients were between 20-40 years of age. Most of thepatients (about 64%) were married and had acquired infections from prostitutes, married women andeunuchs.
References
Shah SA. Pattern of sexually transmitted diseases in
Karachi. JPAD. Vols. 2&3, Oct-Dec 1992 and Jan- Mar
Harris JRW. Recent advances in sexually transmitted
diseases. No. 2. London, Churchill Livingstone, 1981.
Thin TN. Lecture notes on sexually transmitted diseases.
London, Blackwell Scientific Publication, 1982.
Ninstum LS, Goldenring J & Carpenter S. Non- sexual
transmission of sexually transmitted diseases: an
infrequent occurrence. Paediatrics, 74: 67-76, 1984.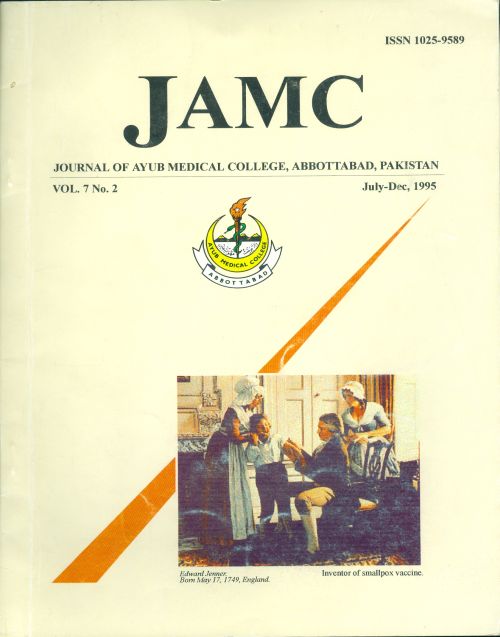 Downloads