SOCIAL AND MEDICAL FACTORS AFFECTING THE PERFORMANCE OF SCHOOL GOING CHILDREN
Abstract
This study was conducted in an English Medium School for evaluating the performance of school going children in light of various factors. The students belonging to business class had poor performance (68. 75%) as compared to Government Servant's Class in which 62.5% students had good performance. Those who were having irregular sleep (75%), playing hours (62.5%) timing of meal (87.5%), watching the T.V. programmes (87.5%) and reading newspapers, books and magazines (50%), showed poor performance, while the children having good performance were regular in their sleep (87.5 %), playing hours (100%), timing of meals (81%), watching the TV (94%), and reading newspapers, books and magazines (94%). It was further observed that the poor performance group was dependent upon tuition by some teacher while the good performance group was helped in study by the parents or other family members.
References
Illingworth, RS. The development of the infant and
young child, normal and abnormal. Edin-burgh
Churchill Livingstone, 1990; pp.32-34
Rutter M, Tizard J. and Whitmore K. Edition, Health
and Behaviour. London: Longman, 1970; pp. 70-72.
Barker P. Middle childhood In: Basic child psychiatry
Granada Publishing, London; 1989: pp.9-11.
Shafique M. Psychiatry in Pakistan an update
paper represented at 5th International
Psychiatric Conference Karachi., 1992.
Jones JKC, Lenzer II, Darley JA and Hill KA.
In: Brain. Environment and social Psychology
University Park Press, U.S.A., 179: pp.71-84.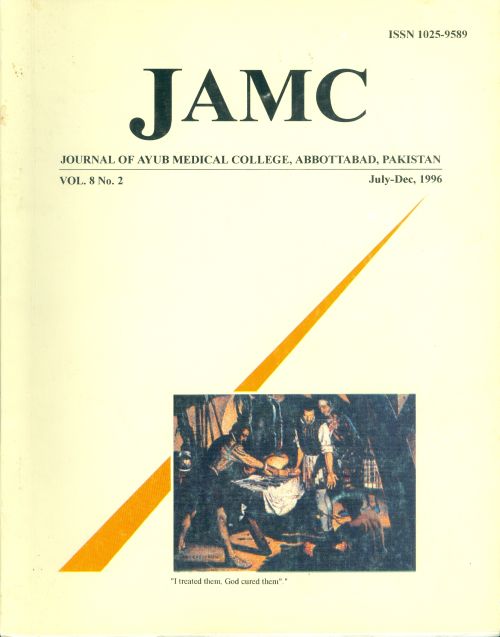 Downloads