FOREIGN BODY INHALATION - SITE OF IMPACTION AND EFFICACY OF RIGID BRONCHOSCOPY
Abstract
Background: Foreign body inhalation is a relatively commonly encountered emergency inotolaryngology. Foreign body can get lodged at any site from the supraglottis to the terminalbronchioles. Rigid bronchoscopy is one of the well established methods of removing inhaledforeign body with fewer complications. Methods: This prospective study was conducted in theDepartment of ENT, Head & Neck Surgery, Ayub Teaching Hospital, Abbottabad, from January2003 to June 2005. The total number of patients was eighty one. Patients in whom a foreign bodywas retrieved, were included in the study. Results: Foreign body was found in the right mainbronchus in sixty patients (74.1%), left main bronchus in seventeen patients (21%), terminalbronchioles in two patients (2.5%) and one patient (1.2%) each in trachea and laryngeal inlet.Foreign body was successfully removed in seventy-nine patients (97.5%). Nineteen patients(23.5%) had postoperative airway edema, one (1.2%) had trauma to the false cord and lacerationof the posterior pharyngeal wall. Conclusion: It was concluded that the right main bronchus is themost common site of impaction of inhaled foreign body. Rigid bronchoscopy is very effectiveprocedure for inhaled foreign body removal with fewer complications.Keywords: Foreign body; Bronchoscopy; Trachea
References
Sisenda TM, Khwa-Otsyula BO, Wambani JO.
Management of tracheo-bronchial foreign bodies
in children. East Afr Med J 2002; 79(11):580-3.
Brain C. Spector. Endoscopy and removal of
foreign bodies: Current opinion in
Otolaryngology & Head and Neck surgery;
: 416-420.
James B, Snow JR. Bronchology. In: Disease of
the nose, throat, ear, head and neck, volume 2,
th Ed. 1991. p 1278-1296.
Dunn GR, Wardrop P, Lo S, Cowan DL.
Management of suspected foreign body
aspiration in children.
Clin Otolaryngol Allied Sci2002 ;27(5):384-6.
Rashid D, Ahmad B, Muhammad S, Hydri AS,
Anwar K. Foreign Body: Tracheobronchial tree.
Pak Armed Forces Med J 1999; 49(2): 114-6.
Farooqi T, Hussain M, Pasha HK, Bokhari K,
Hassan S. Foreign body aspiration in children:
An experience at Nishtar Hospital Multan. Pak J
Paed Surg 1999; 1-2:16-24.
Black RE, Johnson DG, Matlak ME.
Bronchoscopic removal of aspirated foreign
bodies in children. J Padiatr Surg 1994;
(5):682-4.
Yeh LC ,Li HY ,Huang TS. Foreign bodies in
tracheobronchial tree in children: a review of
cases over a twenty-year period. Changgeng Yi
Xue Za Zhi 1998;21(1):44-9.
Fadl FA ,Omer MI. Tracheobronchial foreign
bodies: a review of children admitted for
bronchoscopy at King Fahd Specialist
Hospital, Al Gassim, Saudi Arabia. Ann Trop
Paediatr 1997;17(4):309-13.
Tariq P. Foreign body aspiration in children - a
persistent problem. J Pak Med Assoc 1999;49
(2):33-6.
Baharloo F, Veyckemans F, Francis C, Biettlot
MP, Rodenstein DO. Tracheobronchial foreign
bodies: presentation and management in children
and adults. Chest 1999;115(5):1357-62.
Zerella JT, Dimler M, McGill LC, Pippus KJ.
Foreign body aspiration in children: value of
radiography and complications of bronchoscopy.
J Pediatr Surg 1998;33(11):1651-4.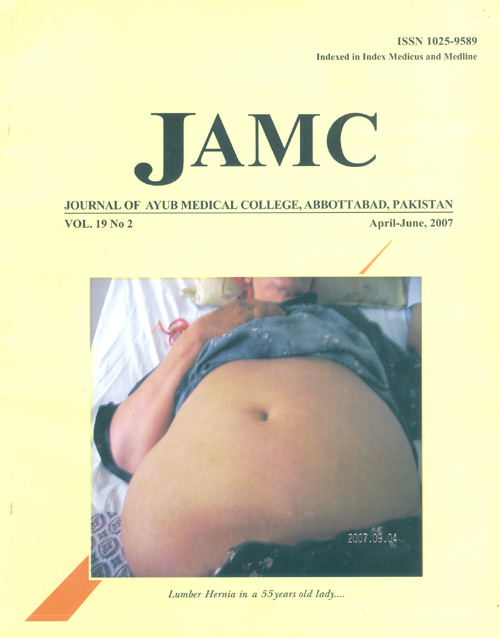 Downloads