TESTICULAR LIPOMATOSIS IN COWDEN DISEASE
Abstract
Cowden disease is a genetic syndrome resulting in formation of multiple premalignant hamartomas in different parts of the body with classical radiological features. In this report a case of Testicular Lipomatosis as a result of Cowden disease resulting in primary infertility.
References
Patil PB, Sreenivasan V, Goel S, Nagaraju K, Vashishth S, Gupta S, et al. Cowden syndrome- Clinico-radiological illustration of a rare case. Contemp Clin Dent 2013;4(1):119–23.
Gold BM, Bagla S, Zarrabi MH. Radiologic manifestations of Cowden disease. AJR Am J Roentgenol 1980;135(2):385–7.
Dogra VS, Bhatt S. Testicular hamartomas. Ultrasound Q 2009;25(2):67–8.
Lindsay C, Boardman L, Farrell M. Testicular hamartomas in Cowden disease. J Clin Ultrasound 2003;31(9):481–3.
Venkatanarasimha N, Hilmy S, Freeman S. Case 175: Testicular lipomatosis in Cowden disease. Radiology 2011;261(2):654–8.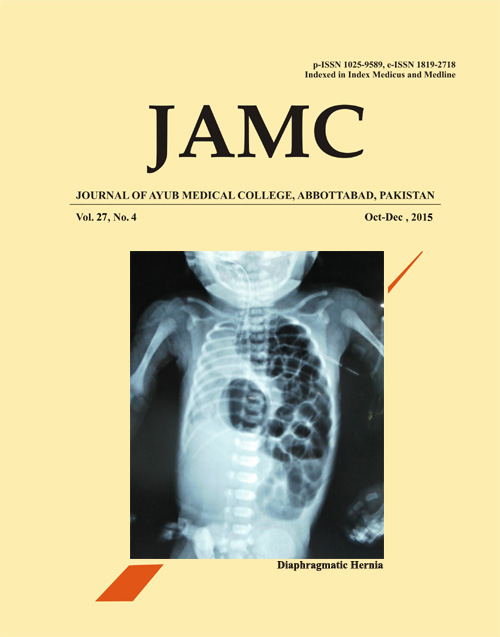 Downloads