KNOWLEDGE, ATTITUDES AND PRACTICES OF PARENTS REGARDING ANTIBIOTIC USE IN CHILDREN
Abstract
Background: Emerging resistance to antimicrobial chemotherapy is becoming a challenge for medicine in recent times. Un-prescribed use of antibiotics is a major contributor to development of this problem. In Pakistan access to antibiotics remains unchecked and hence results in it are over use. The aim of this study was to assess knowledge of parents regarding use of antibiotics, its associated problems, their source of information and their expectations from Paediatricians for prescription of anti-biotics. Methods: This is a questionnaire based cross sectional study conducted in Hayatabad town, District Peshawar. Parents who were consenting, had children aged between 0–16 years, and were not related to medical profession were included in study. Total number of participants interviewed was 400. Analysis was done using prevalence ratios. Results: Most of the participants were mothers. Majority of respondents were literate with education up till level of Graduation. 64% mentioned that they enjoyed a good access to healthcare. Most common source for use of antibiotics was Physician. 35% mentioned that antibiotics must be administered in any case of fever, 47% thought antibiotics to increase recovery time and 51% knew that antibiotics have their own side effect. The most common reason to administer un-prescribed antibiotics was same antibiotic being prescribed by a physician earlier followed by family member or pharmacist recommending use of antibiotic. Lack of resources was denied as a reason for self-administration of antibiotics by majority of parents. Conclusion: There is a need of intervention to increase awareness regarding judicious use of antibiotics and to check un-prescribed dispensing of antibiotics.Keywords: Parents, antibiotics, respiratory tract infections, prescription, resistance, knowledge, attitude, practices
References
Tang JPL. Judicious use of antibiotics in paediatric infections: issues and challenges. Singapore Med J 2006;47(4):258–60.
Paluck E, Katzenstein D, Frankish CJ, Herbert CP, Milner R, Speert D, et al. Prescribing practices and attitudes toward giving children antibiotics. Canadian Family Physician. 2001;47(3):521–7.
Ghafur AK. An obituary on the death of antibiotics. J Assoc Physician India. 2010;58(3):143–4.
Panagakou S, Theodoridou M, Papaevangelou V, Papastergiou P, Syrogiannopoulos G, Goutziana G, et al. Development and assessment of a questionnaire for a descriptive cross-sectional study concerning parents' knowledge, attitudes and practises in antibiotic use in Greece. BMC Infect Dis 2009;9:52.
Reichler MR, Allphin AA, Breiman RF, Schreiber JR, Arnold JE, McDougal LK, et al. The spread of multiply resistant Streptococcus pneumoniae at a day care center in Ohio. J Infect Dis 1992;166:1346–53.
Duchin JS, Breiman RF, Diamond A, Lipman HB, Block SL, Hedrick JA, et al. High prevalence of multidrug-resistant Streptococcus pneumoniae among children in a rural Kentucky community. Pediatr Infect Dis J 1995;14:745–50.
Siddiqi S, Hamid S, Rafique G, Chaudhry SA, Ali N, Shahab S, et al. Prescription practices of public and private health care providers in Attock District of Pakistan. The Int J Health Plan Manage 2002;17(1):23–40.
Hart CA, Kariuki S. Antimicrobial resistance in developing countries. BMJ 1998;317:647–50.
Kumarasamy KK, Toleman MA, Walsh TR, Bagaria J, Butt F, Balakrishnan R, et al. Emergence of a new antibiotic resistance mechanism in India, Pakistan, and the UK: a molecular, biological, and epidemiological study. Lancet Infect Dis 2010;10:597–602.
Qazi SA, Rehman GN, Khan MA. Standard management of acute respiratory infections in a children's hospital in Pakistan: impact on antibiotic use and case fatality. Bull World Health Organ 1996;74:501–7.
Thaver D, Ali SA, Zaidi AKM. Antimicrobial resistance among neonatal pathogens in developing countries. Pediatr Infect Dis J 2009;28(Suppl 1):S19–21.
Bauchner H, Pelton SI, Klein JO. Parents, physicians, and antibiotic use. Pediatrics 1999;103:395–401.
Hafeez A, Kiani AG, Din S, Muhammad W, Butt K, Shah Z, et al. Prescription and Dispensing Practices in Public Sector Health Facilities in Pakistan-Survey Report. J Pak Med Assoc 2004;54:187–91.
Palmer DA, Bauchner H. Parents and physicians views on antibiotics. Pediatrics. 1997;99(6):E6.
Barden LS, Dowell SF, Schwartz B, Lackey C. Current attitudes regarding use of antimicrobial agents: results from physicians' and parents' focus group discussions. Clin Pediatr (Phila) 1998;37:665–71.
Vinson DC, Lutz LJ. The effect of parental expectations on treatment of children with a cough: a report from ASPN. J Fam Pract 1993;37(1):23–7.
Stivers T, Mangione-Smith R, Elliott MN, McDonald L, Heritage J. Why do physicians think parents expect antibiotics? What parents report vs what physicians believe. J Fam Pract 2003;52:140–8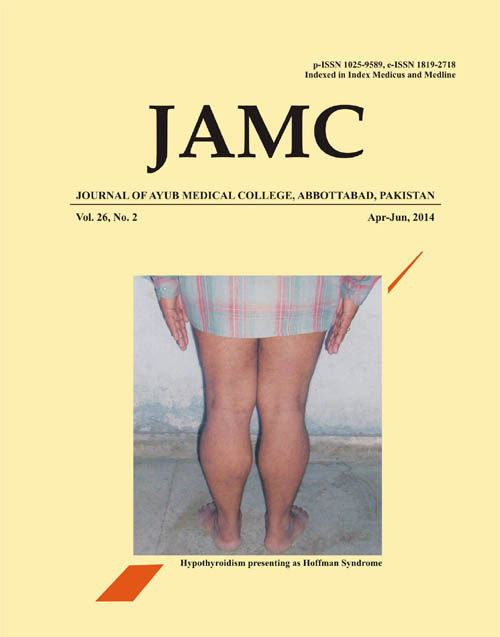 Downloads