DETECTION OF β-THALASSAEMIA TRAIT: ASTI DY OF FIFTY FEMALES
Abstract
Background: his study was carried out to detect beta-thalassaemia frail in the siblings of beta thalassaemia majorchildren by Hemoglobin (Hb) electrophoresis Methods: Subjects were divided into two groups Group I Mas thepatterns group comprising 100-subjects siblings of beta- thalassaemia major children and Group 2 was the controlgroup with 25-subjects Results: It was observed that 58% of the siblings of beta-thalassaemia major children had betathalassaemia trail Even in the control group 2 subjects had beta thalassaemia trait which shows that thalassaemia geneis very common in Hazara division of Pakistan.
References
Clegg JB. Weatherall DJ. Molecular basis of
thalassaemia Br Med. Bull 1976; 32(2):262-69.
Clegg JB. The molecular defect in thalassaemia.
Ann Int Med 1972; 80:97-101.
Ritchey AK, Hoffman R et al. Imbalanced globin
chain synthesis in cultured erythroid progenitor
cells from thalassaemic bone marrow and
peripheral blood. Blood 1981 ;54 (4):788-93.
Schwartz E. The silent carrier of β-thalassemia N
Eng. J Med. 1969: 281: 1327 – 33
Fosburg MT, Nathan DG, Treatment of Cooley
anaemia. Blood 1990; 76 (3) 435-44.
Weatherall DJ, Pressle L, Wood WJ, Higgs DR,
Clegg TB, Molecular basis for mild form of
homozygous β-Thalassaemia. Lancet 1981; 527 –
Gazzela M, Dezza L, Bergamaschi G et. Al.,
Biological and clinical significance of red cell
ferritin, Blood 1983; 62 (5): 1078-87.
Pearson HA, O'Brien R, Mclntoshet, SM,
Screening Thalassemia in Sardinia. Clin Genet
; 36: 277-85.
Buki MK, Qayum 1, Siddique N, Prevalence and
preventive measures for thalassemia in Hazara
region of NWFP Pakistan. JAMC 1998; 10 (1): 28
– 31.
Modell, CB. Practical approaches to the control of
thalassemia. Lancet 1972: 105-11.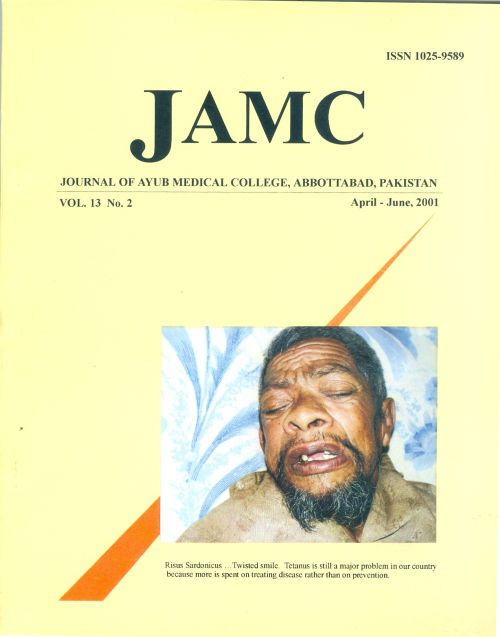 Downloads