A STUDY OF THE RATE OF OBESITY IN ADULT FEMALE POPULATION OF HAZARA
Abstract
Abstract: One hundred adult, non-pregnant women wereexamined for various body parameters which determine theobesity. It was observed that 22% of the subjects underobservation were obese on the whole. Moreover, it was noticedthat the rate of obesity increased among the female subjects withthe advancing age. The main reason for the obesity was found tobe the intake of high calorie diet with lesser physical activities.
References
Drenick, E.J. Excessive Mortality and Causes of Death in Morbidly Obese Men. JAMA. 19"80 ; 2*43
: 443.
Krupp. M.A. and Chatton, M.J. Current Medical Diagnosis and Treatment. Lange Medical
Publications Califorina. PP: 787. (1982).
Goldblatt, P.B., Moore, M.E. and Stunkard, A.J. Social Factors in Obesity. Acta Paedit. Scand. 1965;
: 199-202.
Bray, G. Obesity in America. U.S. Government Printing Office. N.I.H. Publication No. 80-359.
(1980).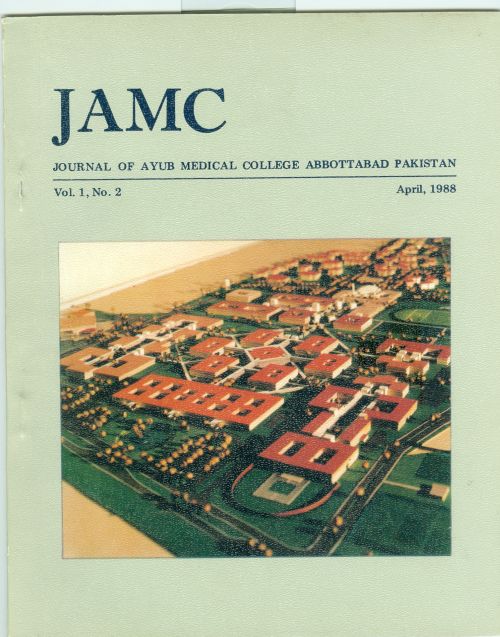 Downloads